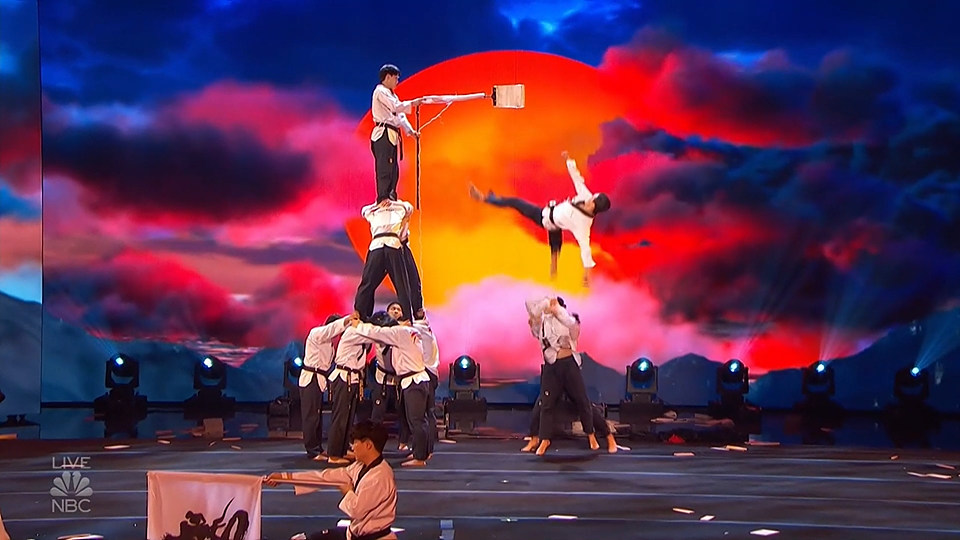 [Captured a picture on NBC #AGT YouTube]
Hollywood, USA (25 August 2021) - The World Taekwondo Demonstration Team picked up from where they left off on America's Got Talent as they wowed the judges with a stunning quarterfinal performance and advanced to the semifinals via the public vote.
The 24-member team received the Golden Buzzer from host Terry Crews in the audition round earlier in June which fast-tracked them to the quarterfinals. In the quarterfinals, the Demonstration Team showcased their usual jaw-dropping acrobatics, gravity-defying athleticism and amazing Taekwondo kicking skill with a three-minute routine with the message of 'Peace is more precious than triumph' for a more peaceful world.
The final performance of the night, the team received a standing ovation from the judges. "I love your message. I love your talent. I love your ambition. This is what America's Got Talent is all about and we will be seeing you in Vegas," exclaimed judge Simon Cowell. While judge Howie Mandel went as far as to dub the performance "the best act of the night"
Following the routine, the team was asked by Crews if "this is as good as the Olympics?" "Definitely!" one of the members affirmed.
The following night on the results show, the Demonstration Team were revealed to have been in the top five of the public vote. A total of 7 out of the 12 quarterfinal acts advanced to the semifinals, which will take place at 20:00 Eastern Time on 31 August 2021.
Watch World Taekwondo Demo Team's performance on the video below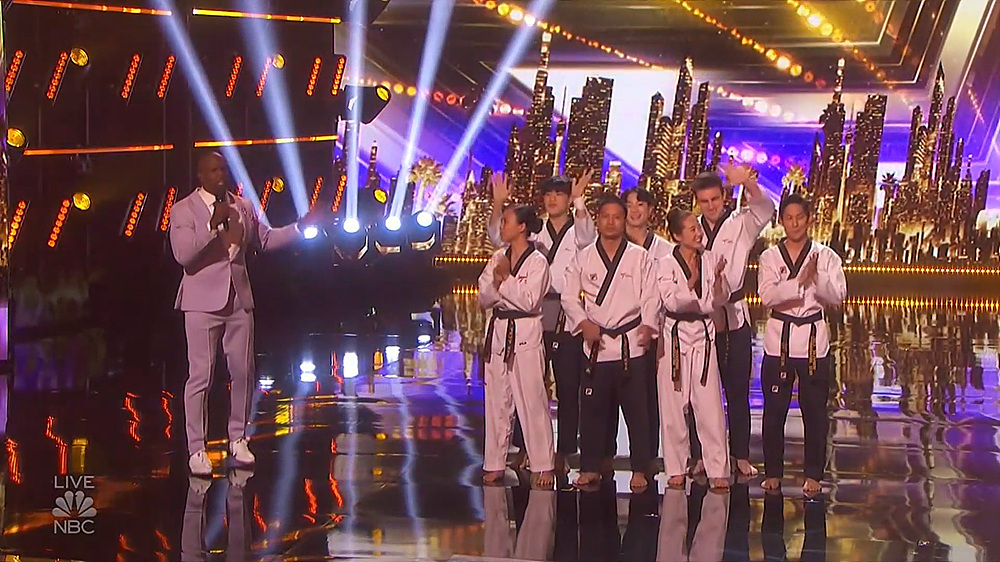 [Captured pictures on NBC #AGT]