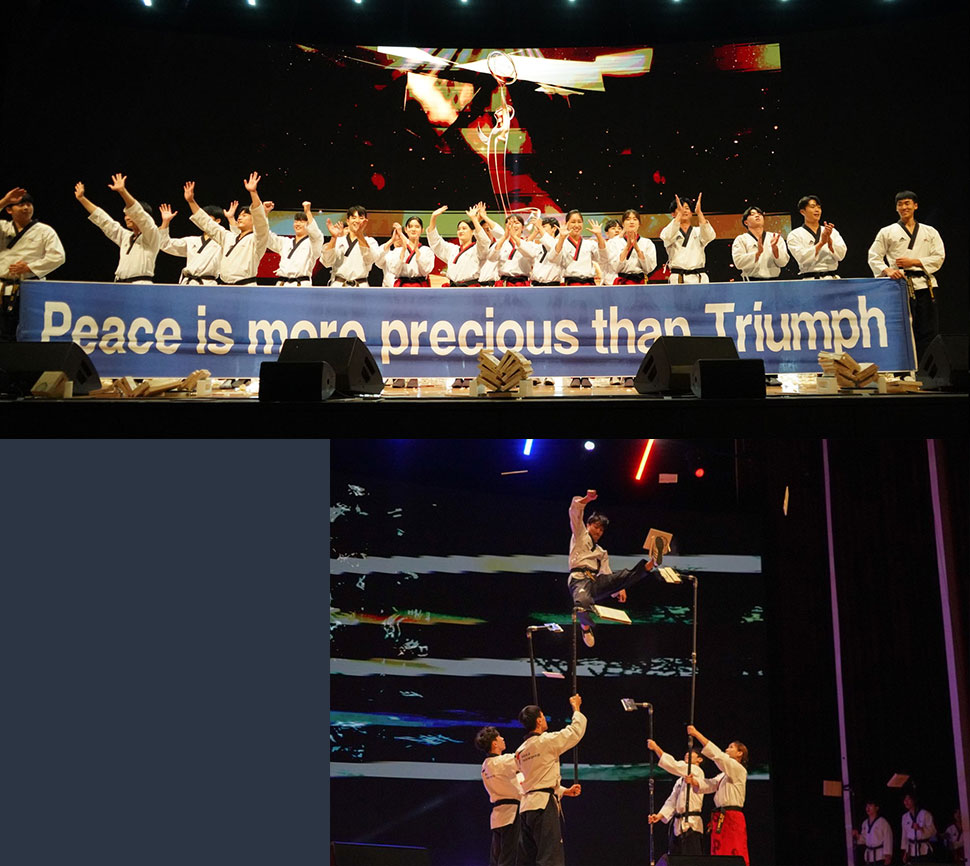 Demonstration team of the World Taekwondo was established in 2009 and has been playing a leading role in the promotion of Taekwondo across the world by displaying Taekwondo techniques to the public mainly at the official ceremonies of the sporting events such as Olympic Games, Youth Olympic Games, Universidad as well as WT Promoted or Recognized Championships.

WT Demonstration Team performed also at the special occasions and places like the Vatican City, United Nations headquarters and IOC Museum to deliver a message of peace through Taekwondo as WT's motto of 'Peace is more precious than Triumph'.

WT Demonstration Team's mission is not limited to promoting Taekwondo but also extended to the contributions to the world peace through the beloved sport, Taekwondo.