SEOUL, Korea (October 8, 2020) - World Taekwondo and Refract today announced the launch of the World Taekwondo AR Textbook, an app aimed at promoting poomsae - a set of defined forms of taekwondo – to the public.
The World Taekwondo AR Textbook is the culmination of an ongoing collaboration, where World Taekwondo and Refract signed a Memorandum of Understanding on the development of a series of apps. The AR Textbook, where AR stands for Augmented Reality, is the first app – a poomsae education platform that allows the Taekwondo family and general public who might not be familiar with Taekwondo to learn and practice poomsae in the comfort of their home. There is also potential for the app to be used as preparation for grading tests.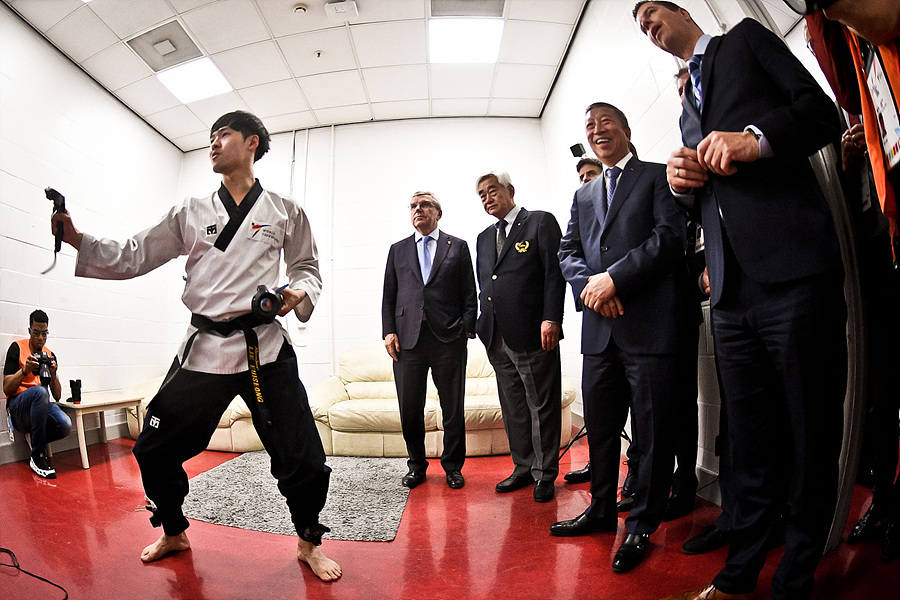 "World Taekwondo is proud to launch the World Taekwondo AR Textbook, our first app in this meaningful cooperation with Refract," said World Taekwondo President Chungwon Choue. "In this time when the COVID-19 pandemic has impeded and even put a stop to the hosting of sport activities and events around the world, the AR Textbook will be a safe and convenient way to continue promoting Taekwondo and at the same time allow increased accessibility of education materials to existing practitioners as well as newcomers who are curious to pick up the sport."
"In this age of smart devices, convenience and accessibility has taken a new importance. We are happy to be collaborating with World Taekwondo on their digital initiatives starting with the AR Textbook," said Mr. Michael Chng, CEO of Refract. "With a tap of a finger, you can now learn and practice the basics of Taekwondo anywhere and anytime."
The World Taekwondo AR Textbook is now available on the Apple App Store and Google Play Store worldwide.

Refract is a technology innovation company that creates opportunities through gaming and entertainment to extend human experience beyond reality.