BUENOS AIRES, Argentina (Oct. 10, 2018) - Iran won both gold medals on offer on day four of the Buenos Aires 2018 Youth Olympic Games with Yalda Valinejad winning the women's -63kg and Ali Eshkevarian winning the men's -73kg.
After three days of enthralling taekwondo competition, fans were treated to yet another night of thrilling action. Fans queued up with the hope of being able to watch the taekwondo stars of the future.
Valinejad faced Nadica Bozanic from Serbia in the women's -63kg final. Both started the match well as they attempted to strike while not leaving themselves vulnerable to the counter attack. The score after the first round reflected the even nature of the fight with Bozanic ahead by one point, 5-4. Valinejad came out strongly in the second round and landed a number of kicks without reply to open up a three-point lead over Bozanic. Buoyed by the success of the previous round, Valinejad kept up the pressure in the final round. Both fighters contributed to an exciting round, much to the delight of the crowd, but Bozanic was not able to close the cap and Valinejad won the fight 23-17.
Assunta Cennamo from Italy and Leslie Xcaret Soltero Garcia from Mexico won the bronze medals.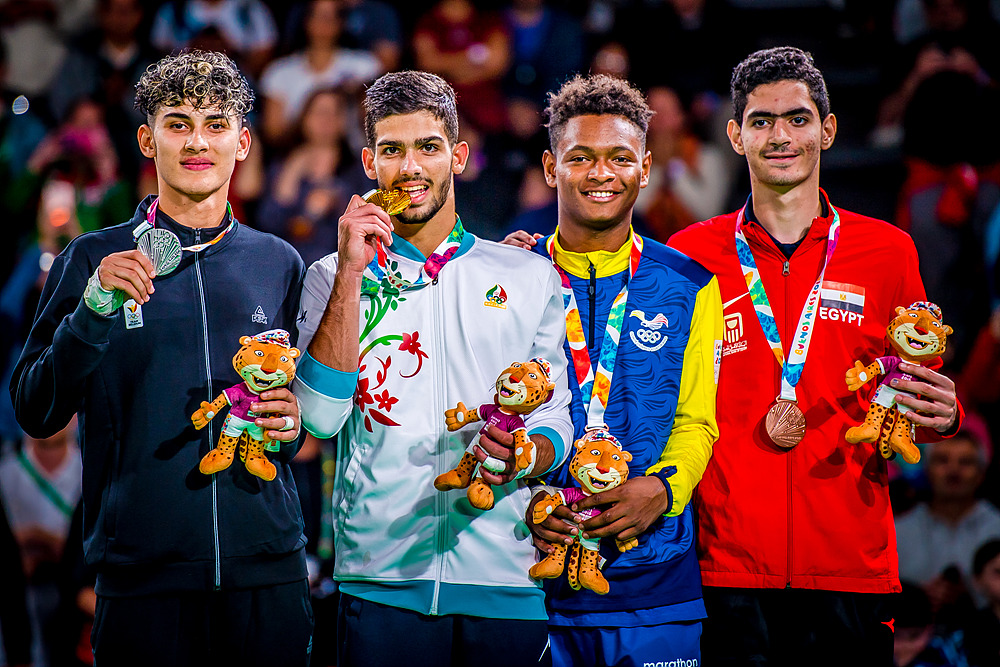 In the men's final, Eshkevarian came up against Belgium's Badr Achab. The two fighters produced one of the tensest finals seen so far. The first round set the tone for the match with both fighters scoring three points each. In the second round Achab just edged it, landing one more point to give him a 8-7 lead. It was more of the same in the final round with both fighters landing successful kicks. With seconds to go, the match remained very much in the balance, but Eshkevarian did just enough to come out on top and won the match 17-16.
Egypt's Eyad Adel Mahmoud and Ecuador's Darlyn Padilla won the men's bronze medals.
For more photos from BA YOG Day 4 click here.
(http://www.worldtaekwondo.org/day-4-buenos-aires-2018-youth-olympic-games/)