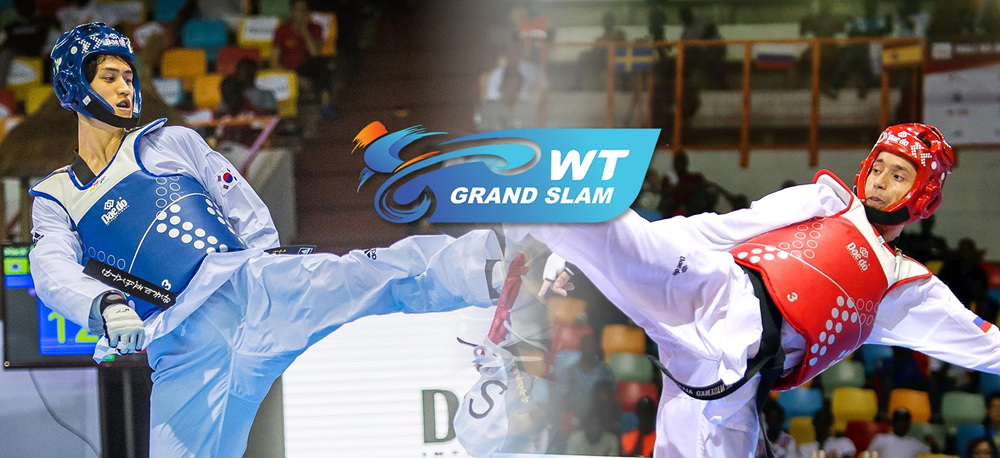 SEOUL, Korea (Jan. 2, 2018 ) – He has been WT's Male "Player of the Year" three times. He is a triple world champion. And this year, he won three out of four Grand Prix titles on offer. This record makes Team Korea's Dae-hoon Lee the man to beat in the -68kg division.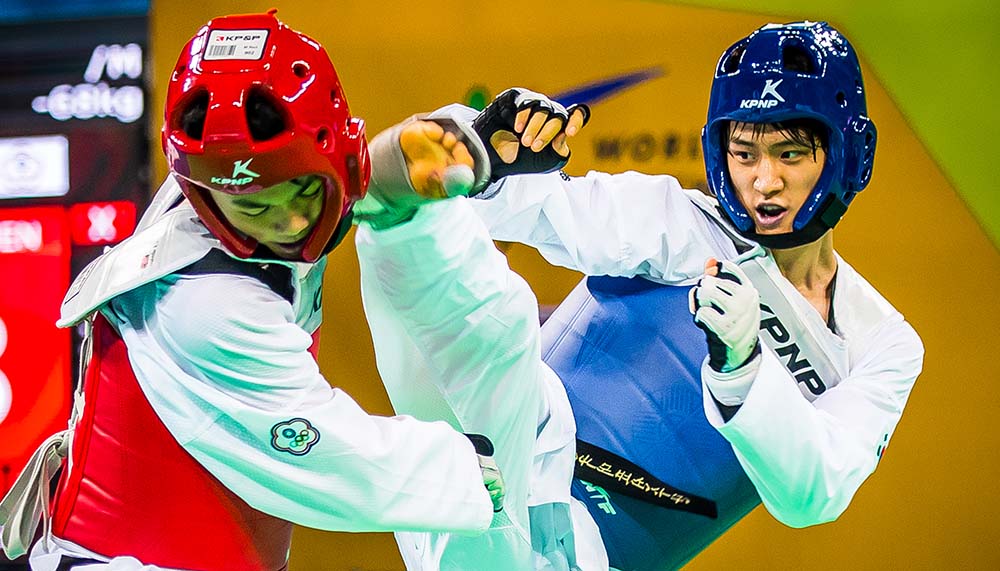 Lee has it all. His humble persona has made him one of the most popular taekwondo fighters, and on the mats he boasts a wide technical arsenal, marked by crowd-pleasing round kicks. "Lee is an all-round technician who is especially good at adjusting to any opponent's style," said WT Technical and Development Committee Chairman Jin-bang Yang. "He is a natural talent and also a hard worker, which is a rare combination." And since Rio, Lee has been on a major conditioning and weight training regimen, upgrading his power.
The only man in the category who has decisively defeated Lee in recent competition – under the spotlight in Rio – is Jordan's 2016 Olympic gold medalist, Ahmad Abughaush. However, "The Desert Wolf" will not appear in Wuxi due to injury. With Abughaush absent, Lee is the number-one seed.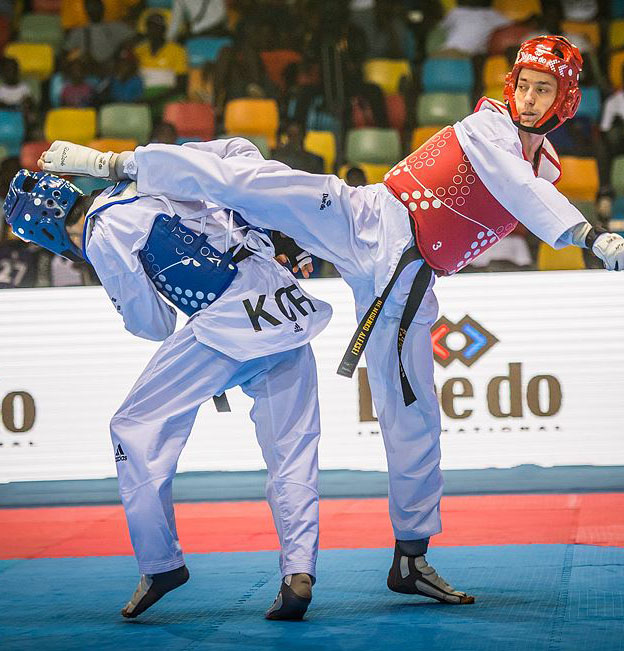 If anyone has the weaponry to take out Lee, it is Rio silver medalist Alexey Denisenko of Team Russia. He and Lee clashed for the gold medal at the Grand Prix Final 2017 in Abidjan. It was a close match: The Korean phenomenon only won with a two-point difference, 12-10. The two fighters – who both display spectacular technique – have fought six times, with each one winning three times: A perfect 50:50 split.
In Wuxi, they are both on the same side of the match tree, which means they may fight in the semi-final, instead of fighting in the final – a dream match for fans. The bout would pitch Lee's vast technical arsenal against Denisenko's uniquely unpredictable, aerial fighting style. One thing that will be on Lee's side is stamina, given that the finals of the Grand Slam series are five, rather than three, two-minute rounds. "Among the Korean players, Lee is known as the 'Oxygen Tank,'" said Yang. "He has awesome endurance."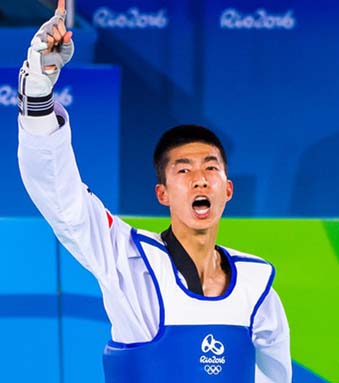 But there are dark horses in this category. Zhao Shuai the impossibly tall Chinese 2016 Olympic featherweight champion, must be seen as a key contender. However, since his moment of glory in Rio, he has moved up a weight category and his results in the new division have been below par. "This the best championship - it is very, very high level," said WT Grand Slam Technical Delegate Philippe Bouedo. "It is his home country and if there are no Chinese on the podium, it looks bad, so I am sure that the Chinese coaches will put on a lot of pressure. This will be more motivation for him."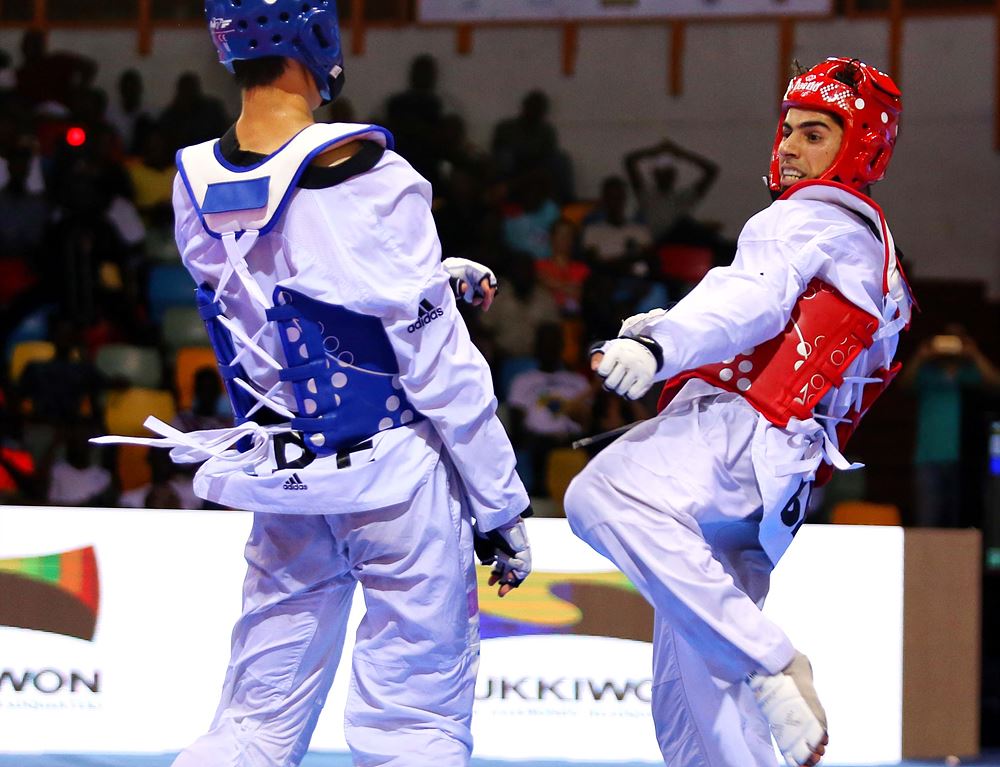 Then there is Jaouad Achab. The Belgian is one of the most crowd-pleasing - and fieriest fighters - on the circuit, but is at the smaller, lighter end of the category. After a superb season in 2015 – when he captured the world championship title in Chelyabinsk, Russia – he failed to win a medal in Rio, and has captured no Grand Prix victories in the 2017 season. His situation has not been helped by the fact that his coach, Karim Dighou, has relocated to Australia. "Achab has strong potential," said Bouedo. "He has lost his coach, but once he is stable, Achab will come back."
And that concludes our preview of the men's -68kg: All that remains now is for business to be decided on the mats in Wuxi, China, on Saturday, Jan. 6, 2018. All matches will be live streamed via link on the WT website.
Don't miss it!