MANCHESTER, UK (May 19, 2019) - Walking back onto the stage at the 2019 Manchester World Taekwondo just two years after retiring, was a dream come true for China's two-time Olympic medalist Jingyu Wu.
After falling pregnant with her first child, Wu constantly thought about returning to the sport and what she would need to do to get her
A few weeks after giving birth, Wu sat down, tied her trainers and left her home with a mission to get back into running and start training again.
Naturally, having been out of action for a year there were setbacks and she quickly realised her body was not the same as it was before. But she also recognised even though her body has gone through a series of changes, it was okay to not be the same athlete as she was 10 years ago.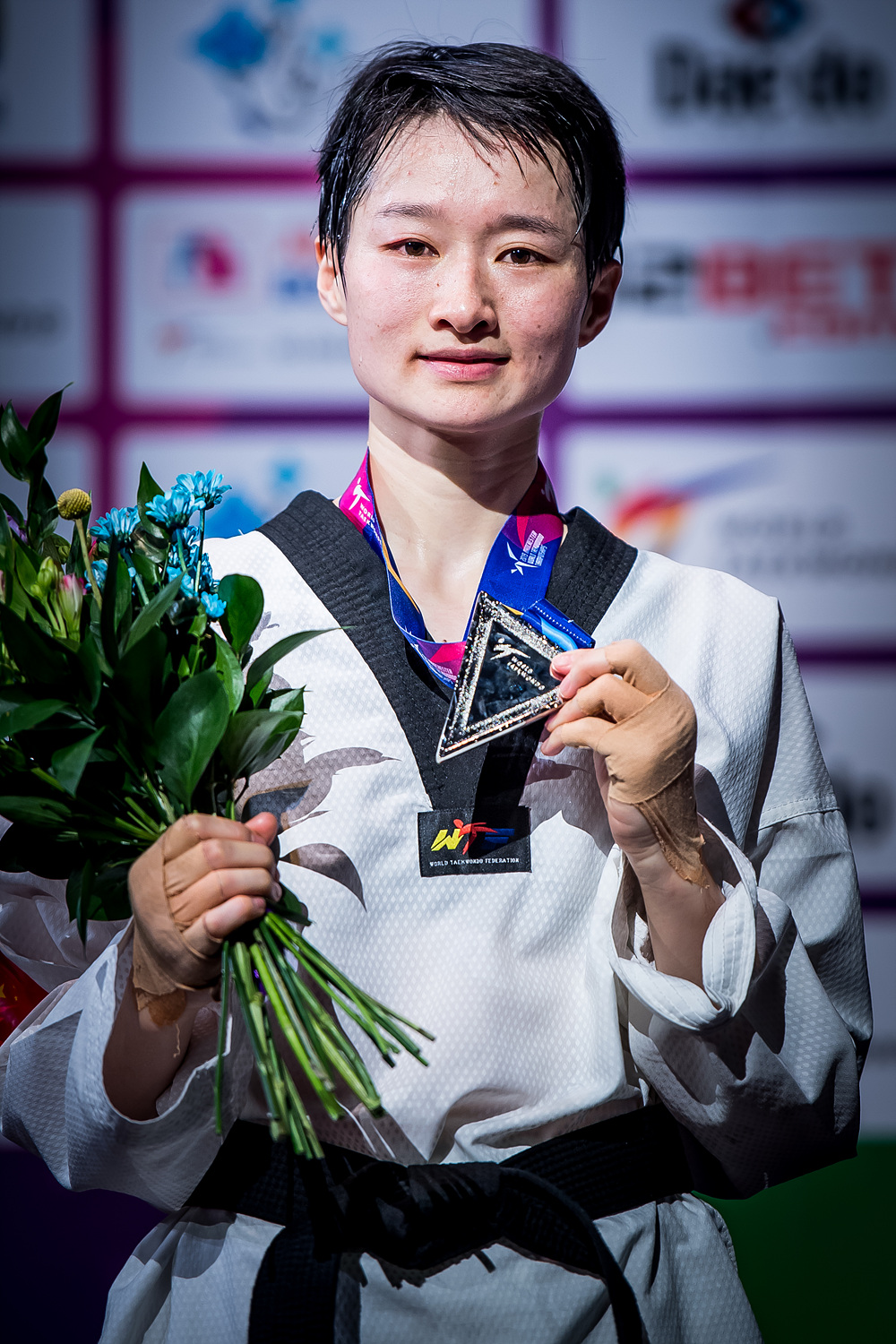 "Returning was difficult for me, as my body is not the same and I have to leave my baby at home. But I want to break traditions and challenge my dream.
"I was determined to prove society wrong and come back strong. Women can have children and still do what they love and I want not only athletes, but women in society to know that too."
After qualifying through the preliminary rounds of the World Championships and defeating her opponent in the semi finals, she was ready to return to the final stage she knows so well.
The three-time taekwondo World Champion stepped up against Thailand's Panipak Wongpattanakit on the fourth day of the Manchester 2019 World Taekwondo Championship, with nothing but her past memories of winning gold at Beijing 2008 and London 2012 in her mind and the desire to qualify for Tokyo 2020.
A few intense rounds of headshots, punches, body and spinning kicks later, Wu came out with a silver medal
Overjoyed, Wu took to the podium and accepted her medal by International Olympic Committee (IOC) President Thomas Bach.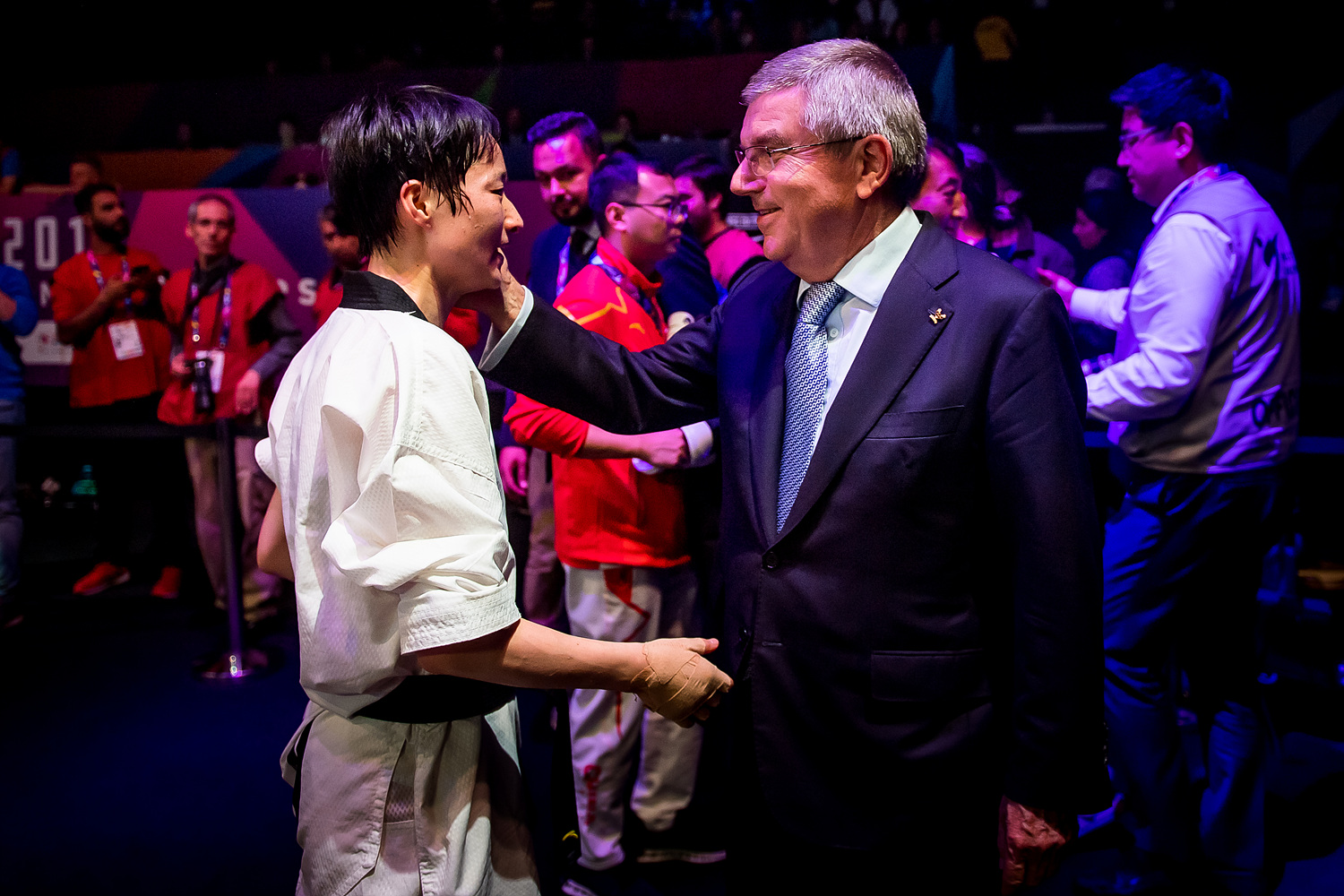 "It was an honor to be awarded my medal by President Thomas Bach. Before I competed at the Rio 2016 Olympic Games, he told me he would give me my medal.
"Unfortunately, I did not win at the Olympics and I was so disappointed. But it was a complete surprise to be awarded the medal by him here. I feel so honored.
"Every time I see Bach, he inspires me to do better and has always encouraged me, which I really appreciate."
Wu now wants to keep entering tournaments to gain more points, so she can qualify and eventually compete at the Tokyo 2020 Olympic Games.
"My family have supported me the whole way. I can't wait to get back to the Olympics and show women around the world that we are strong and can have a successful career and be a mother at the same time."
Wu is an inspiration to women around the world and if she continues performing as she did in Manchester she will inspire even more as she takes to the mat at Tokyo 2020.