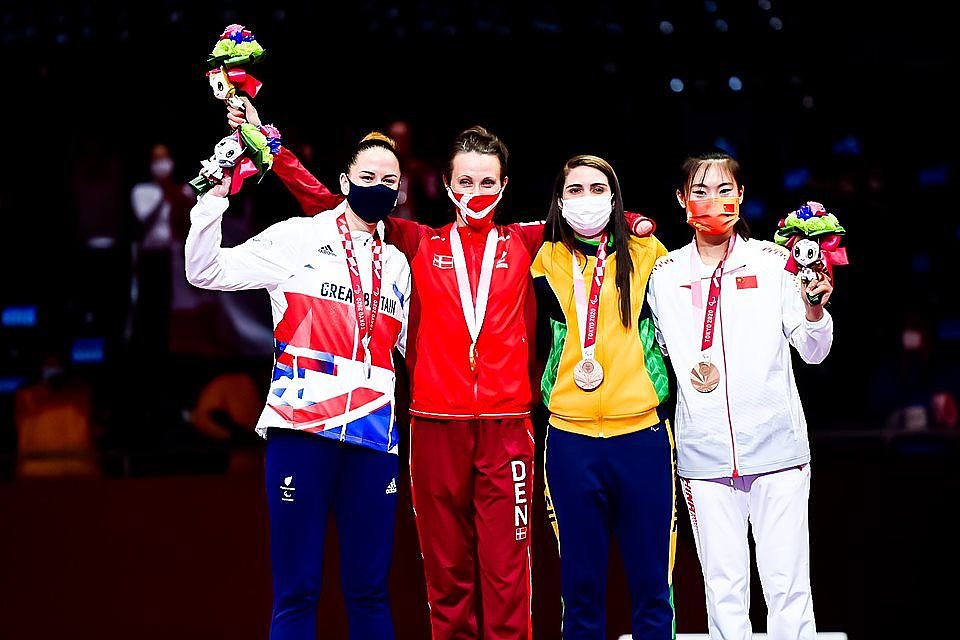 Great Britain's Beth Munro won Paralympic silver at her second international event, pictured beside Denmark's Paralympic champion Lisa Gjessing and bronze medallists Silvana Cardoso (BRA) and Yujie Li (CHN).
Para Taekwondo offers unprecedented opportunities for its athletes – from prestigious awards and financial prizes to travel to exotic locales and competing at the Paralympic Games. No matter what your goals in sport are – Para Taekwondo has you covered.
So, you want to go to the Paralympics. You want to hear the roar of the crowd. To feel the adrenaline of a once-in-a-lifetime 'ring walk'. The glory of standing on the Paralympic podium.

Well, Para Taekwondo wants to send you there.

With one year remaining to qualify directly to Paris 2024 through the world rankings – and sidestep the nerve-wracking, winner-take-all continental Paralympic qualification events – Para Taekwondo is expecting a wave of new arrivals.

With more tournaments than ever – meaning more ranking points on offer than ever – this could be your last, best chance to earn your own spot at the Paralympic Games.

It doesn't matter if you've never tried Taekwondo. Heck, you don't even need to have tried a martial art before.

Just ask Great Britain's European champion Beth Munro, who won a Paralympic silver medal less than two years after picking up the sport.

And she's not the only one to see immediate success.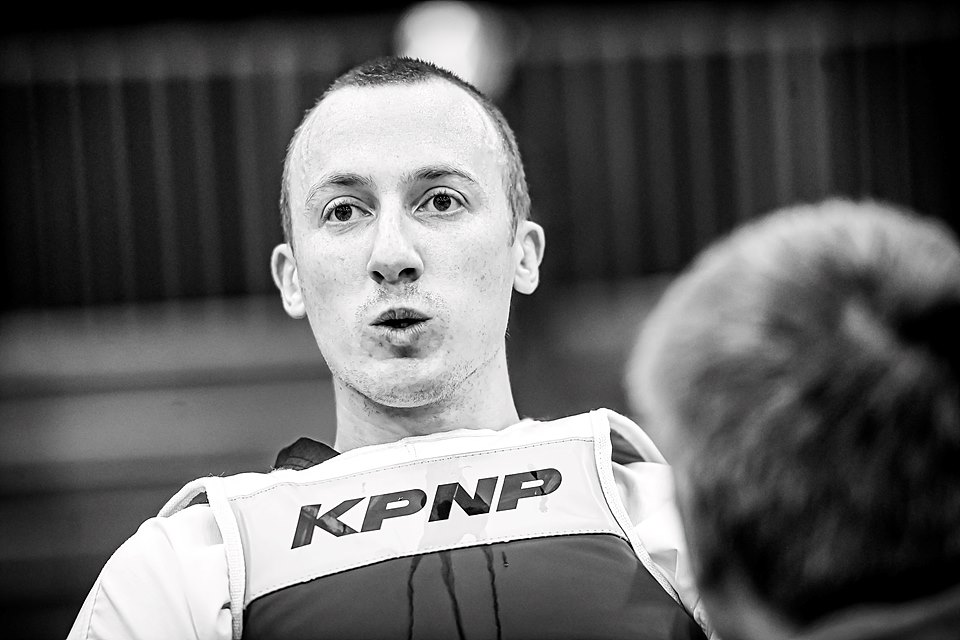 Ukraine's Vlad Nechai won a European bronze medal in 2021 just months after picking up the sport.
Easy to Learn
One of the great draws to Taekwondo is that it's easy to learn the basics.

"Kicking and blocking is easy, but it's the fitness and tactics that take work", said Ukraine's Vlad Nechai, who won a European championship bronze medal in 2019 mere months after picking up the sport.

"I saw a post on Instagram and contacted Invasport [a regional Para sport organisation in Ukraine]", he told World Taekwondo. "They told me there was a national championship in a couple of weeks and recommended I give Taekwondo a try".

He did – and he lost every fight at that tournament, something his teammates don't let him forget. But he stuck with it and won European bronze a few months later. The next year, in 2022, Nechai beat Great Britain's European champion Joe Lane on his way to a Para Grand Prix bronze medal.

Each year seems to bring a handful of athletes that come out of nowhere and rise to the top of the division.

In 2019, it was China's Yujie Li, who won her first world championship and went undefeated until losing to Denmark's future Paralympic champion Lisa Gjessing at the last event of the year.

Munro came out of nowhere in 2021 to win the European Paralympic Qualification tournament – her first international event – before winning her memorable Paralympic silver.

In 2022, it was Uzbekistan's Asad Toshtemirov and Brazil's Carolina Moura who used repeated Para Grand Prix success to catapult them to No. 2 and No. 3 in the world rankings, respectively.

With the Top 6 in every weight category in January 2024 earning automatic qualification to the Paris 2024 Paralympic Games, who will be 2023's Li, Munro, Toshtemirov, or Moura?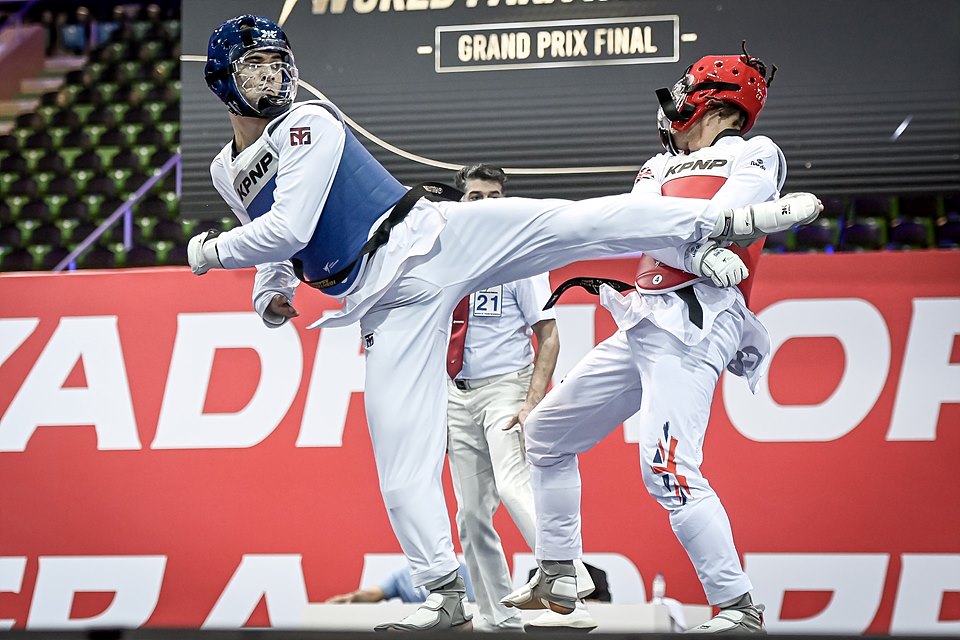 Uzbekistan's Asad Toshtemirov won four Para Grand Prix medals in 2022, including gold in Paris and Manchester, to rise to No. 2 in the world rankings.


Paris 2024 Qualification

Think you're already too far behind to make up the necessary world rankings points to qualify for Paris 2024?

Think again.

Every major event in Para Taekwondo promises to be held in 2023. There are the G14 World Championships, three G6 Grand Prix Series events and the G10 Grand Prix Finals, and major, multisport games in Asia, Europe, and Pan America.

There are also G4/G2 championships on each continent, the G2 President's Cup Series on each continent, and up to a dozen or more regional G1 events.

That means lots of world rankings points up for grabs.

A new fighter could go home with over 500 world ranking points by winning each major event in 2023 – enough to be the world No. 1 in nearly every weight category.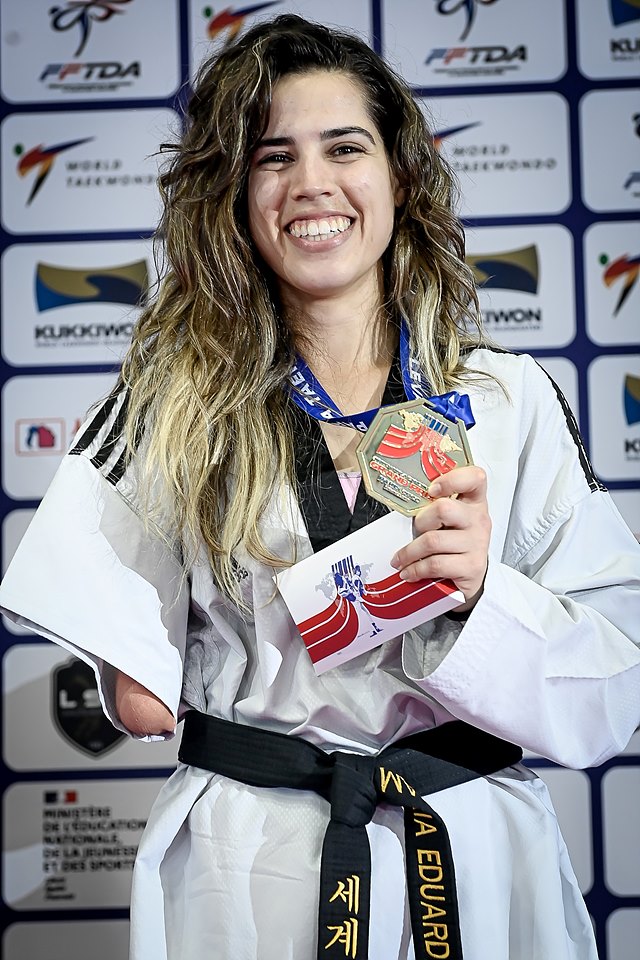 Brazil's Carolina Moura had a 2022 to remember, winning gold at the Paris Para Grand Prix and the Para Grand Prix Finals in Riyadh to move to No. 3 in the world rankings.
Women Athletes Wanted

Some divisions will be easier than others to earn Paralympic qualification.

As it stands now – every athlete in the women's -57 kg weight category will qualify for Paris 2024, with 6 of the 12 -57 kg athletes earning automatic qualification through the world rankings.

There are just 15 athletes from 12 countries currently registered in the women's -52 kg group, while 17 athletes from 13 countries are listed in the women's -65 kg rankings.

A single strong showing at a continental championship or at the World Championships would be enough to vault an athlete into contention for direct Paralympic qualification. Any measure of stability? You'll almost certainly be booking a ticket to Paris 2024.

From there – anything can happen.

"Originally, I never competed in any martial arts at all", Munro told World Taekwondo after winning her Paralympic silver medal. "Until the end of 2019, I never punched or kicked a person in my life … honestly".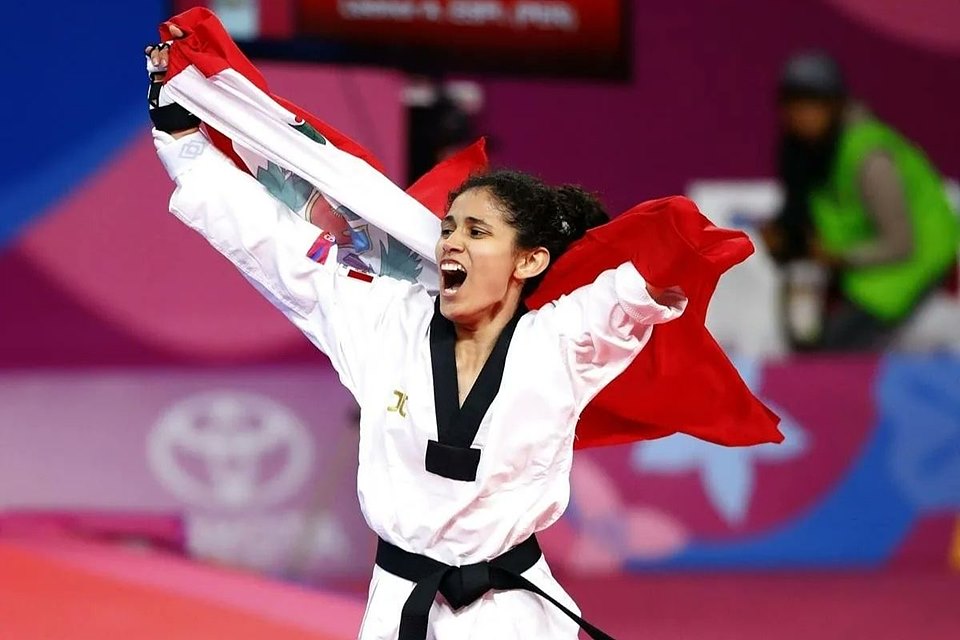 Peru's future Paralympic champion Angelica Espinoza was named Top Female Athlete at the 2019 Parapan Am Games after winning a memorable gold medal at home in Lima.
Regional Opportunities

Para Taekwondo will feature at three continents major, multi-sport competitions in 2023 – the Parapan Am Games, the Asian Para Games, and the first European Para Championships – allowing athletes a big stage to make a name for themselves.

Gathering the finest Para athletes on the continent, the events offer more than just the opportunity to earn ranking points for Paris 2024; they give athletes the chance to perform in front of large crowds in events with significant media coverage – something many athletes have used to leverage sponsorship deals with global and regional brands.

In the past, they have been used as the coming-out stage for some of the sport's biggest stars.

Peru's Angelica Espinoza announced her arrival at the top of her division by winning gold at home at the 2019 Parapan Am Games in Lima, shortly before earning her country's first Paralympic gold medal in 24 years at Tokyo 2020.

Palesha Goverdhan became Nepal's first-ever international champion by winning gold at the 2021 Asian Para Youth Games, the junior version of this year's Asian Para Games in Hangzhou.

Athletes from other sports have used the continental multi-sport championships to test their mettle in Para Taekwondo and some have seen major success.

Jamaica's Shauna-Kay Hines was a standout track athlete before winning a memorable bronze at the Lima 2019 Parapan Am Games. She later starred as one of her country's four Paralympians at Tokyo 2020.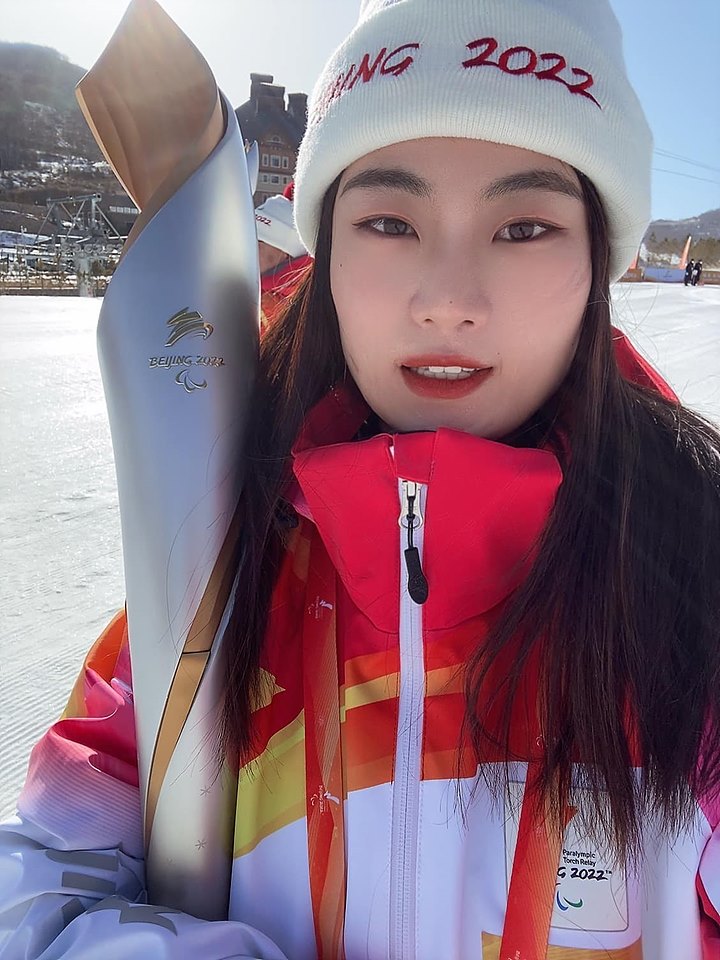 China's 2019 World Champion Yujie Li was named a Beijing 2022 Olympic torchbearer after winning Paralympic bronze at Tokyo 2020.
Incentives Galore

The road to Paris is a long one, but it's dotted with exotic locales.

Events in 2022 took Para Taekwondo athletes from sunny Rio de Janeiro, Brazil to sandy Riyadh, Saudi Arabia; from bustling Ho Chin Minh City, Vietnam to the glamorous next Paralympic host city – Paris, France.

A busy 2023 will see athletes travel to China for the Asian Para Games and to Chile for the Parapan Am Games; from Rotterdam for the European Para Championships to Manchester for the Para Grand Prix Finals.

Be sure to add frequent flier miles to the list of incentives.

Para Taekwondo athletes earn far more than simple medals.

Para Taekwondo athletes are the faces of marketing campaigns and ambassadors to school events. They win prestigious national and international awards. Nearly a dozen Para Taekwondo athletes have been named the Top Para Athlete in their country. Mexico's Juan Diego Garcia Lopez was named best Taekwondo Athlete of Pan America – ahead of able-bodied athletes.

Some, make a good living from their success.

Thailand's two-time world champion Khwansuda Phuangkitcha and Mongolia's five-time world champion Bolor-Edrene Ganbat have earned monthly stipends for life. Ukraine's six-time world champion Vika Marchuk was awarded an apartment.

Uzbekistan's Guljonoy Naimova – the only athlete in the world to currently be Paralympic, World, Para Grand Prix, and continental (Asian) champion at the same time – was awarded an apartment, sport utility vehicle, and $200,000 USD for winning Paralympic gold.

Many more athletes live and train full-time in facilities provided by their local MNA (Member National Association) or NPC (National Paralympic Committee). Their full-time job is Para Taekwondo.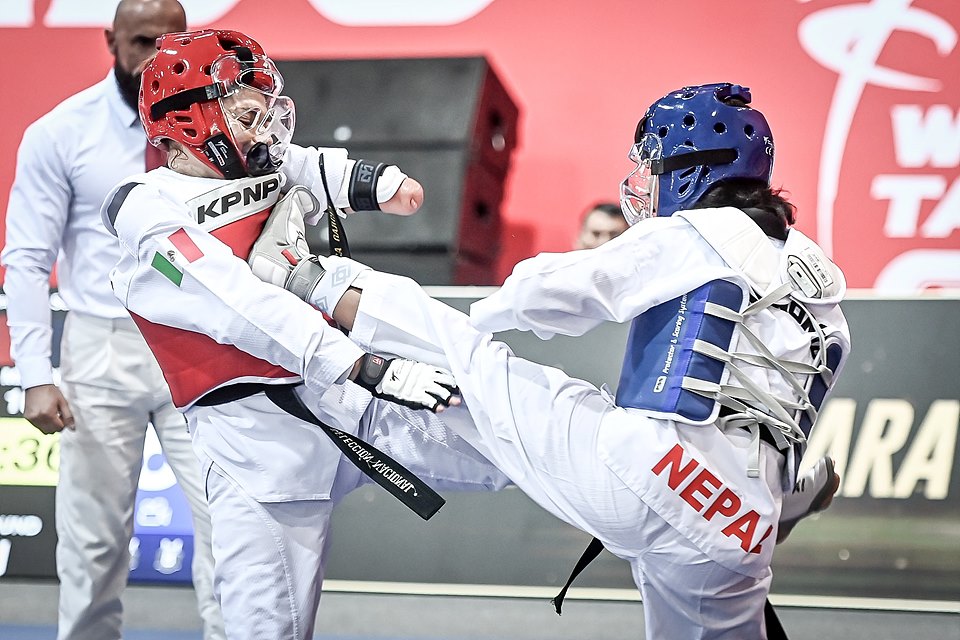 Shrijana Ghising became Nepal's first-ever champion of a major international sporting event after winning gold at the Para Grand Prix Finals in Riyadh in 2022.
Learn More

Even if you don't earn automatic qualification to Paris 2024 through the world rankings, there are still other ways to qualify.

You could, like Munro, show up at a last-chance continental Paralympic Qualification tournament hoping to earn your way in.
Or you could come from an area not traditionally represented at the Paralympic Games, like Nepal.
Nepal's Goverdhan was awarded a competition invitation to Tokyo 2020 and came within one kick of beating China's reigning world champion Li to win Nepal's first-ever Olympic or Paralympic medal.
In 2022, teammate Shrijana Ghising won gold at the Para Grand Prix Finals, proving that athletes from any corner of the globe can achieve success in Para Taekwondo.
No matter whether you're a swimmer from Senegal, a footballer from the Faroe Islands, or an archer from Argentina – Para Taekwondo is looking for you!

So, if you're interested in changing your life for the better, getting to travel the world with some of the friendliest Para athletes on the planet or, perhaps, finding yourself atop that Paralympic podium – be sure to contact your MNA or NPC today. Classification happens at all G-level events, except for the Para Grand Prix Series.
For more on Para Taekwondo classification, please click HERE.
For find your MNA, please click HERE.