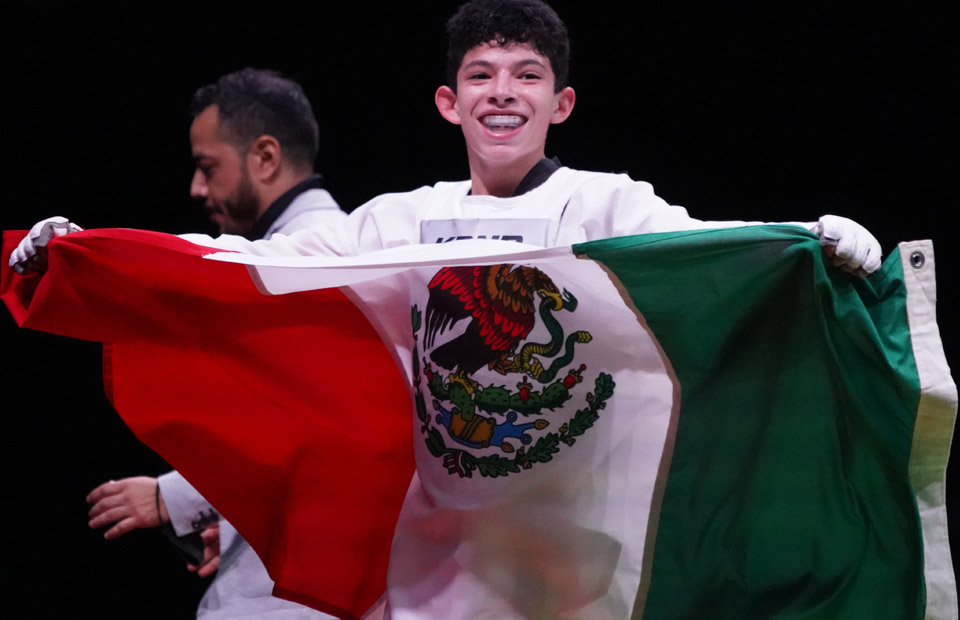 SOFIA, Bulgaria (Jul 30, 2022) - Mexico and Iran secured two golds a piece on a day of fantastic action at the Sofia 2022 World Taekwondo Cadet Championships.
The third day of competition saw young athletes compete across five weight categories with Korea joining Mexico and Iran in winning gold.
In the W-44kg, Parnian Noori from Iran won the first gold of the day as she beat Yada Sangthong from Thailand, 2:0.
Mexico's Guillermo manuel Cortes Labastida won the M-41kg as he overcame Korea's Donggun Lee, 2:1.
Dawon Seo was able to go one better than her compatriot Lee as she won gold in the W-55kg, beating Aranya Thakur from India, 2:0.
Axel Daniel Vazquez Montoya won Mexico's second gold medal of the day as he beat Korea's Mingyu Kim 2:0 in the M-45kg.
In the last match of the day Hana Zarrinkamar Roudbari secured Iran's second gold medal of the day as she beat Serbia's Elena Bradic in the W-59kg.