Para athletes have it hard enough – having to find clever ways to overcome impairments to excel in the sports they love. Refugee Para athletes have it even harder. Just ask Para taekwondo's Parfait Hakizimana.
-- Lee Reaney
An additional degree of difficulty
Para athletes have made a lifestyle out of overcoming barriers unfamiliar to most. Learning to swim with no arms, paint with their feet, or change a diaper one-handed – Para athletes have learned to adapt their lifestyles to their impairments.
Refugee Para athletes have an additional degree of difficulty.
Besides finding ways to excel with their impairments, refugee athletes must also find a way succeed without the support of their own states.
Take, for example, Para taekwondo's Parfait Hakizimana. He is a star Burundian athlete who has been living in the Mahama refugee camp in Rwanda for the last five years due to the Burundi Civil War – a conflict that claimed his mother.
Hakizimana has carved out a living in the dusty plains of Eastern Rwanda. In a camp of over 50,000 Burundian refugees, he has carved out a career as a taekwondo athlete and coach to over 1,000 refugee children.
He credits this possibility to the assistance of the Rwanda Taekwondo Federation, which pays his salary, and World Taekwondo's Taekwondo Humanitarian Foundation, which empowers refugees and displaced people worldwide by training them in the sport and martial art of taekwondo.
In fact, it was taekwondo's philosophy that drew Hakizimana to the sport in the first place.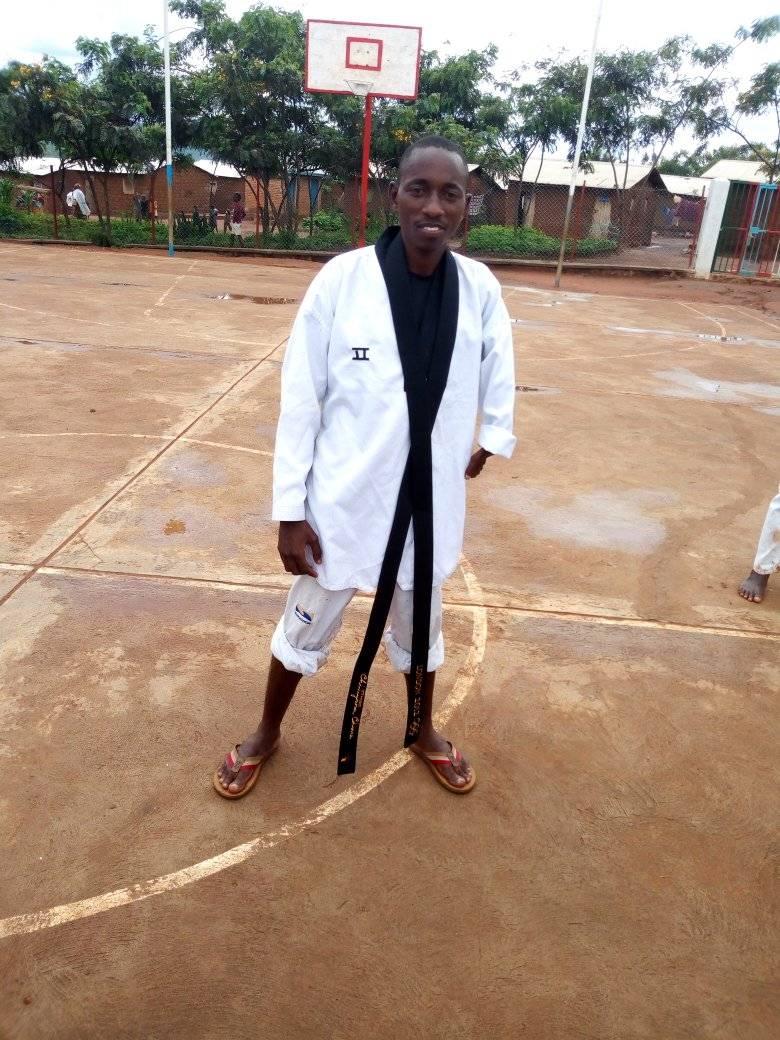 "Taekwondo is my family"
Parentless by the age of 11, he was drawn to taekwondo because he saw "no separation, no tribes – just unity". He credits the values of taekwondo, namely respect, friendship, and competitiveness, to finding his own place in a new country.
After losing his parents at a young age, Hakizimana turned to taekwondo because "Taekwondo is my family". He was on a path to stardom in Burundi, training under the founder of taekwondo in the country, before being forced to flee his country's civil war.
After ending up at the largest refugee camp in Rwanda, he knew just what to do – "Taekwondo became the natural point of contact when I came to Rwanda."
He found others like him – impaired and forced to flee because of the civil war in Burundi. In fact, he found four other Para taekwondo athletes.
That's how Hakizimana discovered his calling.
"When I arrived there, I found all martial arts were mixed", he told World Taekwondo. "I divided them and made taekwondo separate – that's how I finally had a taekwondo club there in the camp."
The Rwanda Taekwondo Federation then made him an instructor at the Mahama Taekwondo Academy, which is supported by the Taekwondo Humanitarian Foundation.
This has led to more trainings, a coach's salary, and even the opportunity to compete in international-level events.
Hakizimana took part in Para taekwondo's 2017 African championships, where he won his first fight, before falling to the No. 1 seed in a close quarterfinal loss (18-12).
He won the national-level Ambassador's Cup the following year, being named the tournament's top athlete.
Still, things aren't ideal. Hakizimana lacks sufficient funding for full equipment, the services of a quality coach, a consistent salary, and the means to participate in more international-level tournaments.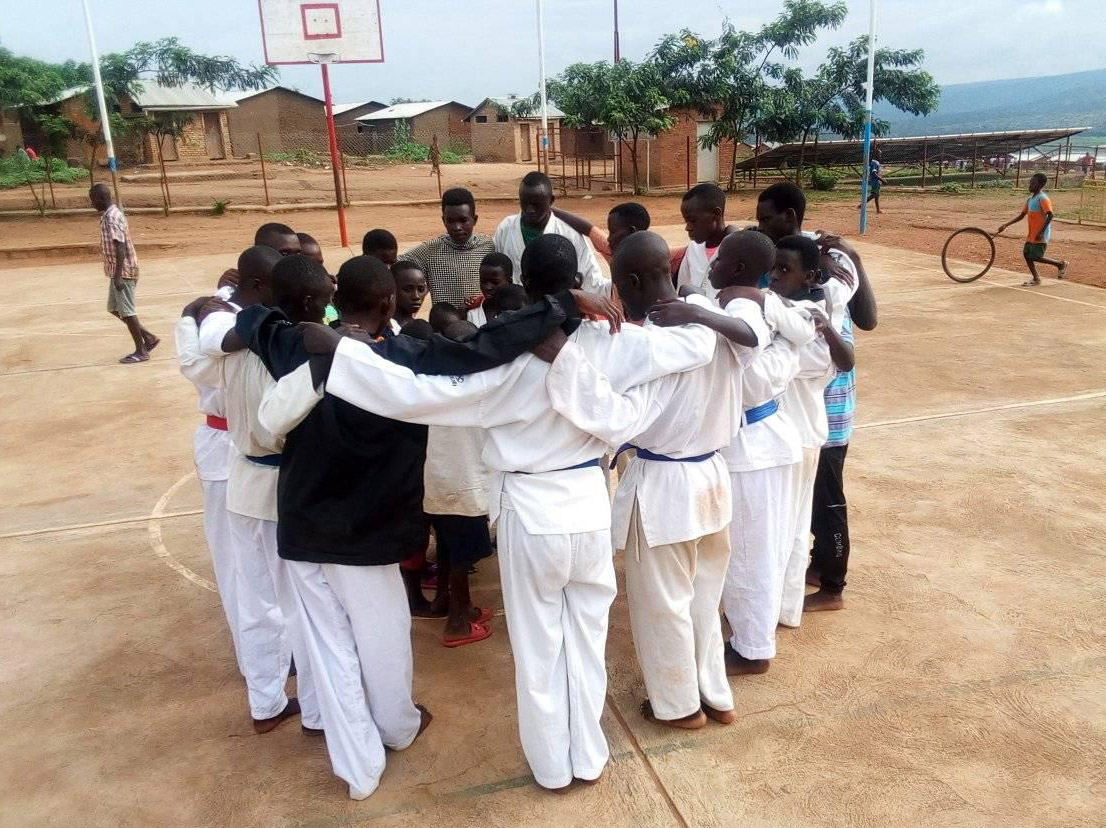 Turning dreams into reality
Obviously, these are not the only challenges a refugee athlete faces.
Beyond the challenges of living in a refugee camp, where sustenance is primary and opportunities are severely limited, refugee athletes face the profound challenge of competing abroad, where host nations are wary of any potential claim for asylum.
This reality means that Hakizimana's only international-level tournament remains the African championships held in Rwanda. It makes virtually impossible for him to attain his dream of competing in the Paralympic Games.
"I want to participate in more competitions, win more trophies, and go to the Paralympic Games", he explained. "I also want to build a better life for myself and my family."
A new father, Hakizimana will be married in December.
While taekwondo remains a refuge for this refugee, it is simply a means to make the best of an unideal situation.
"My dream", he told World Taekwondo, "is to open a taekwondo club of my own – open to everyone in Burundi".
Sports, of course, are only an outlet to dreams.
Athletes like Parfait Hakizimana continue to work to turn those dreams into reality.