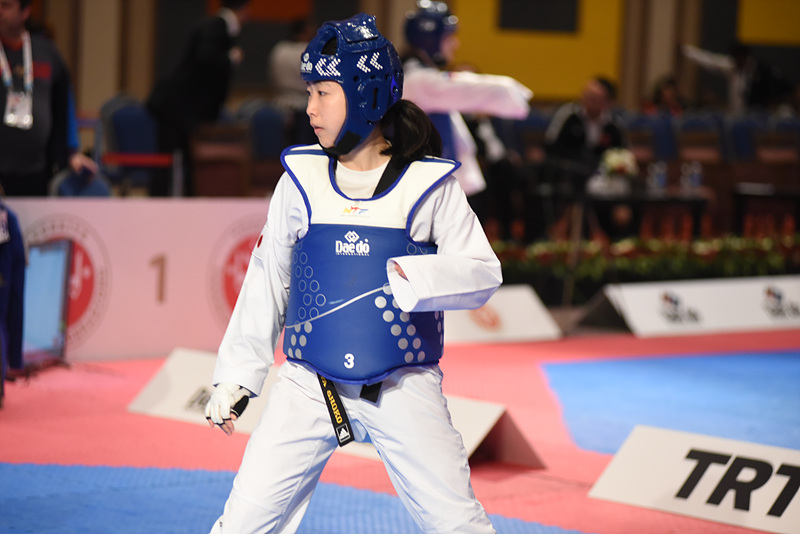 SEOUL, Korea (October 8, 2019) - The Asian Paralympic Committee (APC) has confirmed that para taekwondo has been included in the official programme of the Hangzhou 2022 Asian Para Games as the sport continues to grow and reach more people around the world.
The 4th edition of the Asian Para Games will take place on 9 – 15 October 2022, with fans set to be treated to the excitement and drama of para taekwondo for the first time.
Para taekwondo's inclusion in the Asian Para Games is the latest example of the sport's growing global popularity with the sport already included in the Parapan American Games and African Para Games. Para taekwondo will make its Paralympic debut at Tokyo 2020 next year and was also confirmed for inclusion at the 2024 Paralympic Games in Paris.
World Taekwondo President Chungwon Choue said:
"It is a great honour for taekwondo to be included in the 2022 Asian Para Games. We are grateful to the Asian Paralympic Committee for granting us this privilege and we are committed to proving to them that it was the right decision. We are ready to work with the APC to make the Games a great success.
"Para taekwondo is an inclusive and exhilarating sport and will be like nothing the Asian Paralympic audience has seen before. We are sure our athletes will put on a great show in 2022, helping to change attitudes and inspire people throughout Asia to engage in sport."