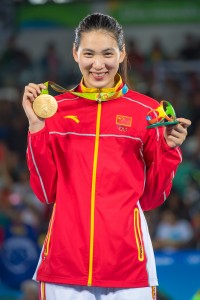 China has become a new powerhouse of taekwondo in recent years. In 2017, China's Ministry of Education made taekwondo a mandatory test for some high school entrance exam and also made it an optional subject for students looking to finish their college degree.
The Ministry of Education cited the many advantages of taekwondo as the reason for its inclusion in the school curriculum including its etiquette training, psychological training, physical training and skill training, as well as the fact that it is safe to practice, does not require specialized clothing or equipment and has a strong educational value, promoting positive values.
It has been announced, last month, that Taekwondo will be among 18 sports that will be used to test the skill level of China's high, middle and primary schools, as the Ministry of Education aims to improve fitness levels and encourage more young people to regularly exercise.
According to Xinhua News Agency, on January 22nd, 2019 more than 100 scholars and experts across China gathered at Beijing University to complete the research and development of the new standard. Field tests of sports skills will be conducted with taekwondo as one of the test sports, alongside track and field, swimming, basketball, volleyball, and football.
"I am happy to learn that these positive benefits have been recognized by Chinese educational authorities." said WT President Chungwon Chou
Taekwondo's power to not only encourage people to live healthier lifestyles but also instil values that will be beneficial to society has meant the sport has long held a strong position in China.