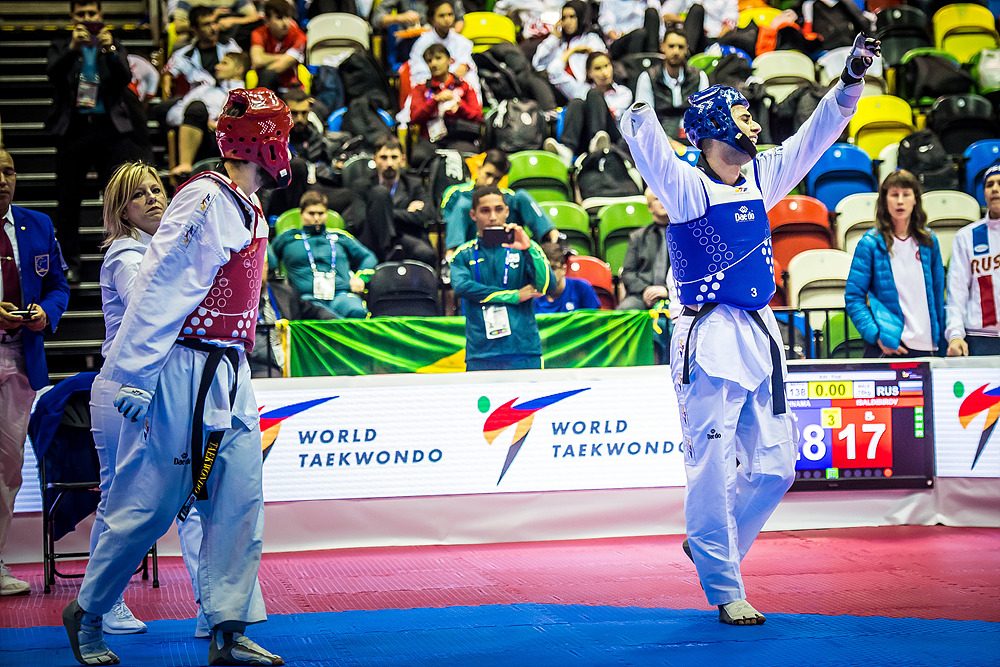 By Lee Reaney | For the IPC
Iran's four-time reigning world champion Mahdi Pourrahnamaahmad has been virtually unbeatable for nearly five years. He'd like that streak to continue – right through the 2020 Paralympic Games in Tokyo.
You'd be hard-pressed to find a more famous – or more successful – Para taekwondo athlete than Iran's Mahdi Pourrahnamaahmad. The 22-year-old fighter already has six world championship medals on his wall – including the last four world titles.
The three-time Asian champion added an IWAS Games gold to his resume in 2017 and was named the top male performer at the 2017 world championships.
He has been at the top of his division for years, and is currently more than 150 points ahead of his nearest rival. He is one of the surest bets to participate in Para taekwondo's debut at the Paralympics in 2020.
"The final success is Tokyo", he tells the IPC in an interview. "Rankings mean little if you don't qualify for the Paralympics."
Virtually unbeatable for five years, he's won every tournament he's participated in – including a demonstration bout at the 2016 Summer Olympics in Rio de Janiero, Brazil. His sole blemish since 2012 was a shock loss at last year's European Open final to Russia's No. 3-ranked Magomedzagir Isaldibirov.
Still, the 'Iranian Hurricane' doesn't take anything for granted.
"I'm so happy that the competition is increasing", he says. "I hope one day it will be a worldwide event."
In order to compete at such an elite level, Pourrahnamaahmad follows the Iranian Taekwondo's strict training schedule, which sees him train twice daily for up to three months before an event. As the competition improves, so too does his strategy.
"I'm not the most powerful athlete. I have to use my brain, my head for advantages", he explains. "I try to change my strategy every year, because [my opponents] 'read my hand' [watch videos of him]."
Born without his right hand, Pourrahnamaahmad picked up the sport at a young age as his father wanted him to do something with his feet. A prodigy from early on, his first world championship medal was a bronze – at the age of just 16.
"Taekwondo chose me", he recalls.
Despite his unique talents, Pourrahnamaahmad attributes his success to others.
"You're not training alone – you're a team. I appreciate my teammates and my technical team", he says. "You may fight 1-on-1, but I don't believe I'm alone."
He also credits his father for getting him involved all those years ago.
"Every day he would bring me, watch me, complain if I lost", he laughs as he recalls. "He'd even tell me what I did wrong if I won."
By Lee Reaney | For the IPC