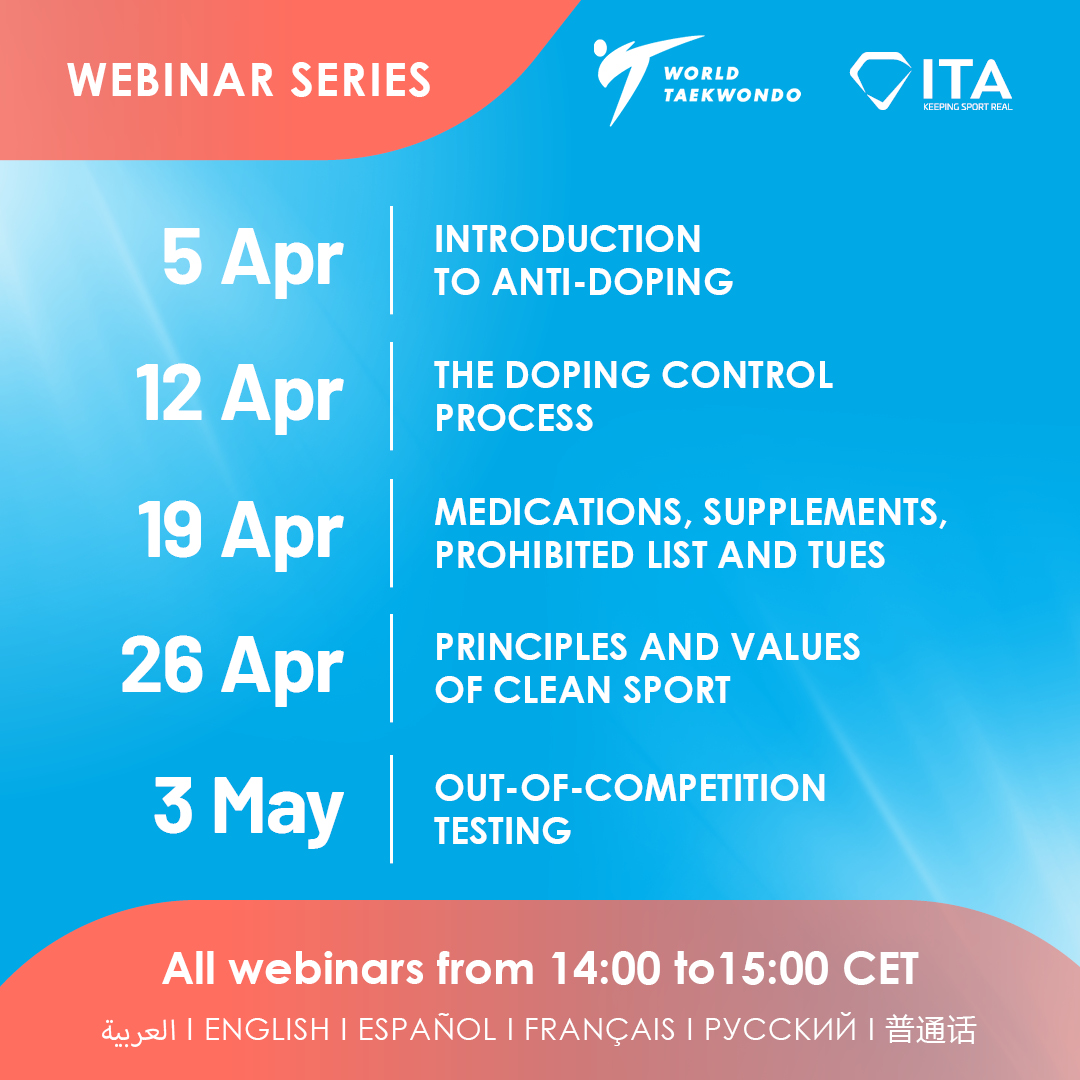 We invite you to the Anti-Doping Education Webinars Series hosted by The @internationaltestingagency (#ITA), in conjunction with @worldtaekwondo (#WT).
This Webinar Series consisting of five (5) webinars will be held weekly from April 5 to May 3 covering all key anti-doping topics outlined in the International Standard for Education.
Webinars will be delivered across six languages (English, with Arabic, Chinese, French, Russian and Spanish simultaneous translation)!
And for those who have attended all five sessions will receive a certificate.
Please see the session schedule and the registration links below:
(14:00-15:00 CET)

•【1.Introduction to #antidoping | April 5】•
Overview of the system, rights and responsibilities, ADRVs
•【2. The Doping Control Process | April 12】•
Includes testing procedures (urine and blood) and ABP
•【3. Medications, Supplements, Prohibited List and TUEs | April 19】•
Includes the Principle of Strict Liability
•【4. Principles and Values of Clean Sport | April 26】•
Includes sanctions, consequences and speaking up
•【5. Out-of-Competition Testing | May 3】•
Includes requirements of RTP/TP, whereabouts, use of ADAMS
#WorldTaekwondo #Taekwondo
#cleansport #playtrue