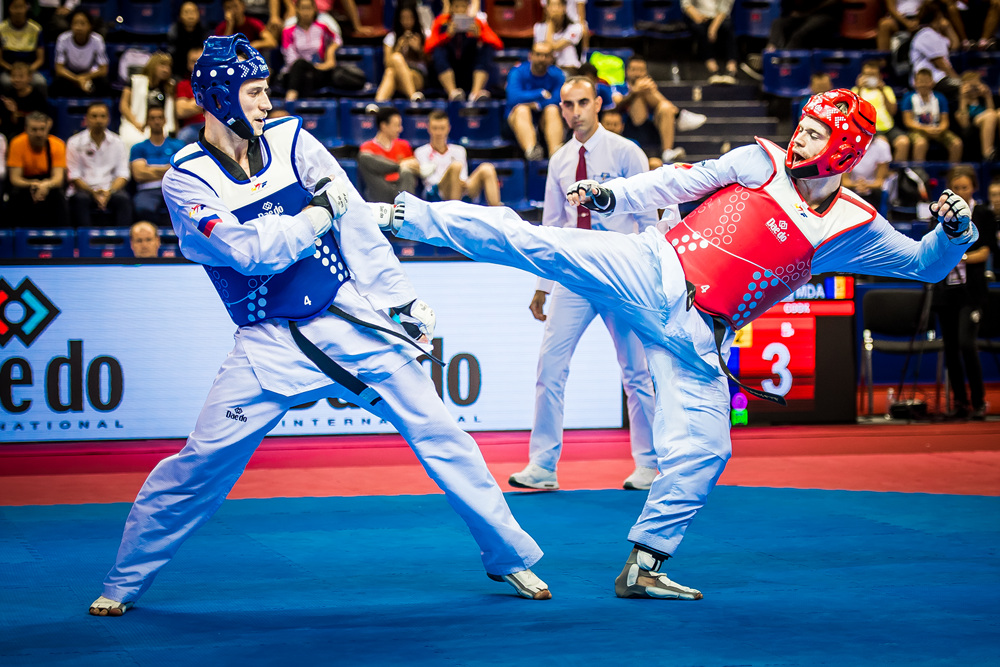 RABAT, Morocco (September 18, 2017) – Taekwondo's high-kicking elite will gather in Rabat, Morocco for the second Grand Prix of the year, where they will compete for Olympic ranking points, prize money and of course, sporting glory.
For three days, form Sept. 22 – 24 at the Complexe Sportif Prince Moulay Abdellah in Morocco's capital, 221 of taekwondo's finest fighters will do battle. Among them is refugee athlete Dina Pouryounes Langeroudi, who will fight under the WT flag. Officiating will be 48 international referees. All told, the athletes and officials in Rabat represent 55 nations.
At a time when the profile of African athletes is rising in the sport following the continent's best-ever showing at the 2016 Rio Olympic Games, Rabat is the first city in Africa ever to host a World Taekwondo Grand Prix. "Taekwondo is one of the world's most economic and deployable sports and it was great to see the results won by athletes from Africa in Rio," said WT President Chungwon Choue. "Now, one year into a new Olympic cycle, I am delighted that an African city, Rabat, is hosting this Grand Prix."
Invitations to the tournament were based on the August World Taekwondo Olympic Rankings. A maximum of 32 athletes are invited in each of the eight (four female, four male) Olympic weight categories. There can be no more than two athletes from each country in each category. However, host Morocco is allowed one extra athlete.
All but one of the gold medalists from the Moscow Grand Prix in August – the first tournament of the season - will attend the Rabat Grand Prix. They are: African superstar Ruth Gbagbi (Cote d'Ivoire); two-time world champion Bianca Walkden (Great Britain); up-and-coming Ah-reum Lee (Korea); veteran warrior Roman Kuznetsov (Russia); three-time world champion Tae-hun Kim (Korea); newly minted gold medalist Anton Kotkov (Russia); and the ever-popular Dae-hoon Lee (Korea).
The victor in each category wins USD5,000 in prize money; the silver medalist gets USD3,000; and the two bronze medalists go home with USD1,000 each.
The third Grand Prix of 2017 will be held in London, Great Britain, from Oct. 20 – 22 one day after the 7th World Para-Taekwondo Championship takes place, also in London.