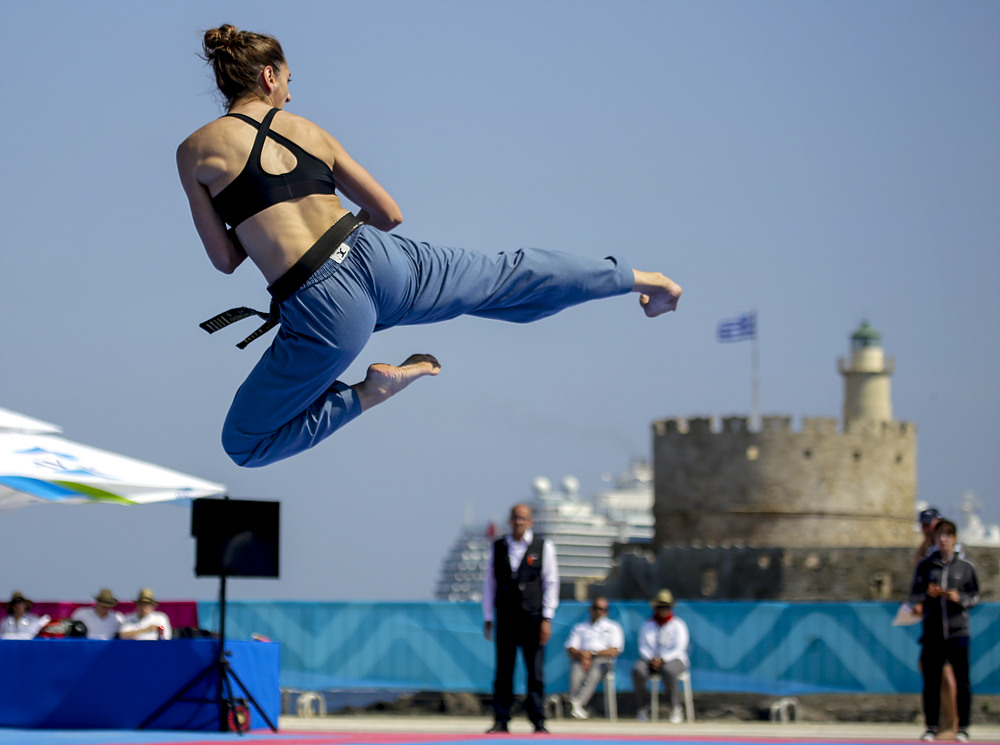 RHODES ISLAND, Greece (May 5, 2017) – The 1st World Taekwondo Beach Championships kicked off today for a two-day run in Rhodes Island, Greece.
On the first day of competition, which was held at the Nautica Club Rhodes with 11 divisions gold medals up for grabs, Korea and Turkey won three golds each, Thailand won two golds, and China, Denmark Spain took home one gold each.
The first day of the 1st World Taekwondo Beach Championships featured Korea leading in medals, especially as they won all the medals in High Kick Performance of the Technical Breaking and Jumping Multiple Kick category.
Launched in the middle of the Aegean Sea and underneath the Greek sun, the Day 1 of the two-day event has been successfully completed in a summer mood in both outfit and atmosphere.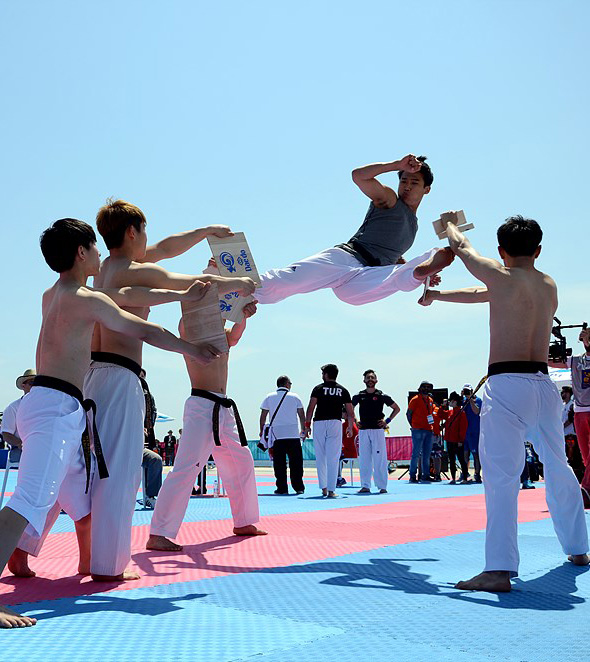 Covered in total 11 competition categories the overall Poomsae techniques were more than high-leveled, especially when taking in mind the weather conditions of the day, with the strong wind being a breeze for the spectators, but not an ally of the athletes. The power, the speed, as well as the synchronization of teams could be improved and create the fine grace, the artistry, and the spectacle that Poomsae possesses.
There was an opening ceremony a day before the championships at the Bastion of the Grand Master's Palace which is a world heritage monument since the medieval period. At the site, the biggest white card campaign was held with the collaboration of Peace and Sport and the ETU, the organizing committee. The white sheet used as a white card was 400 square meters and aimed to send a message of peace.
The inaugural taekwondo championships were broadcasted live by the Olympic Channel, travelling the image and the mood of the event around the world.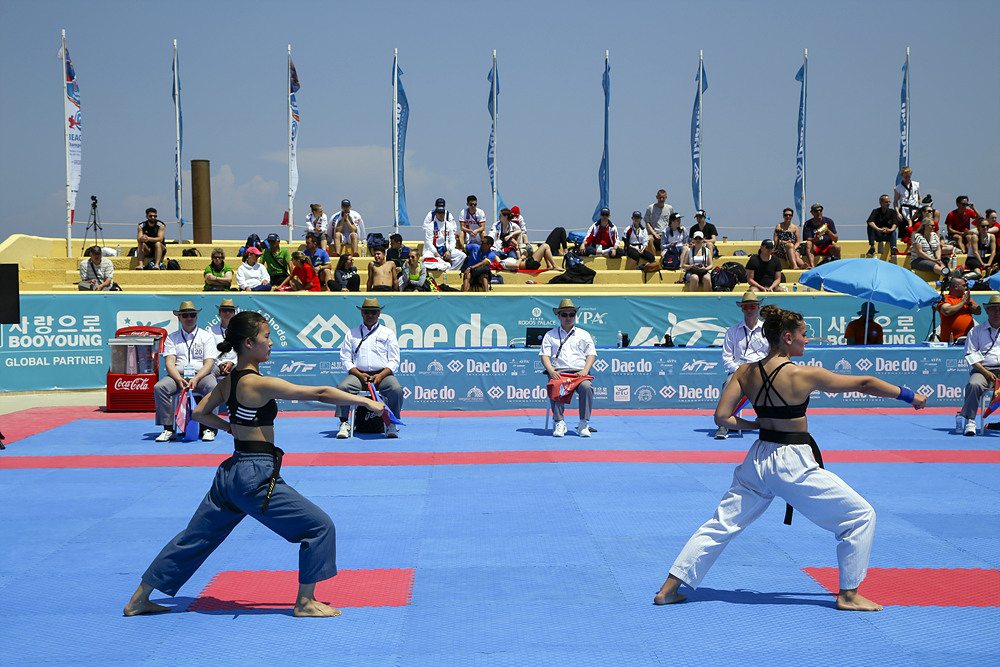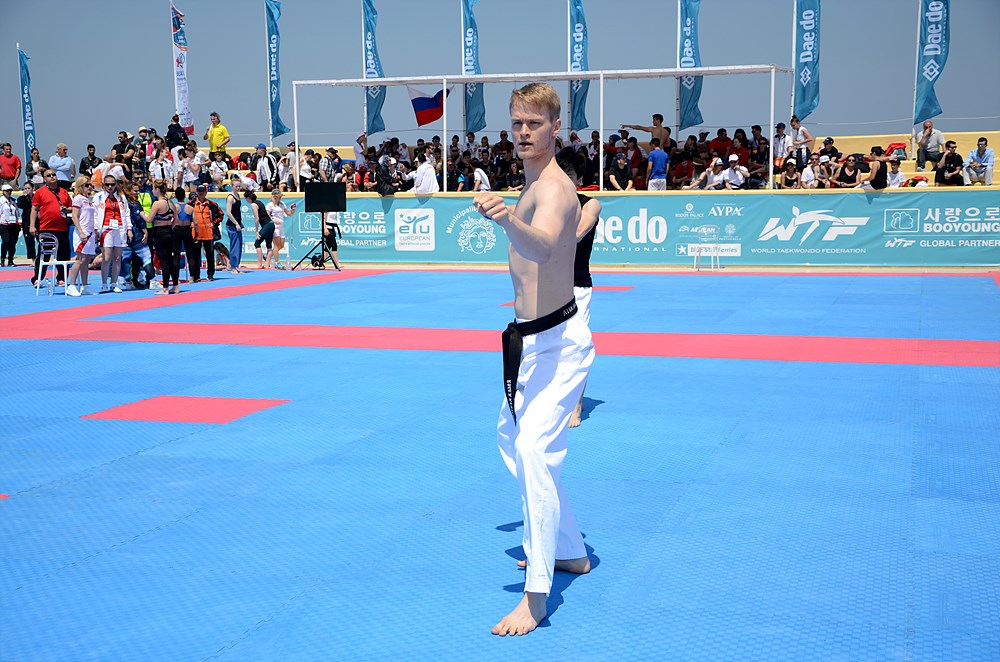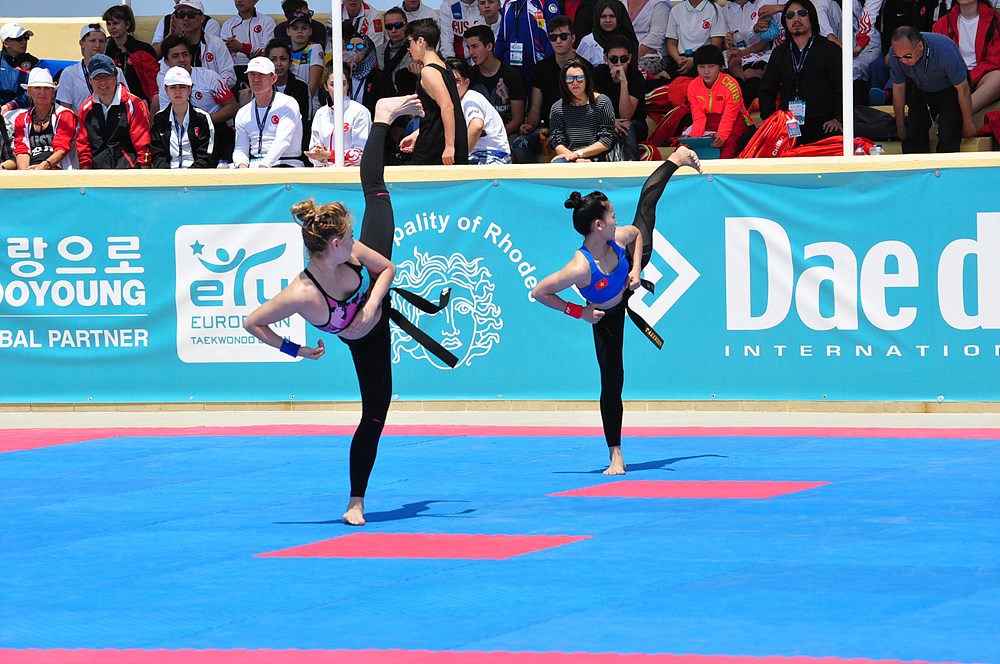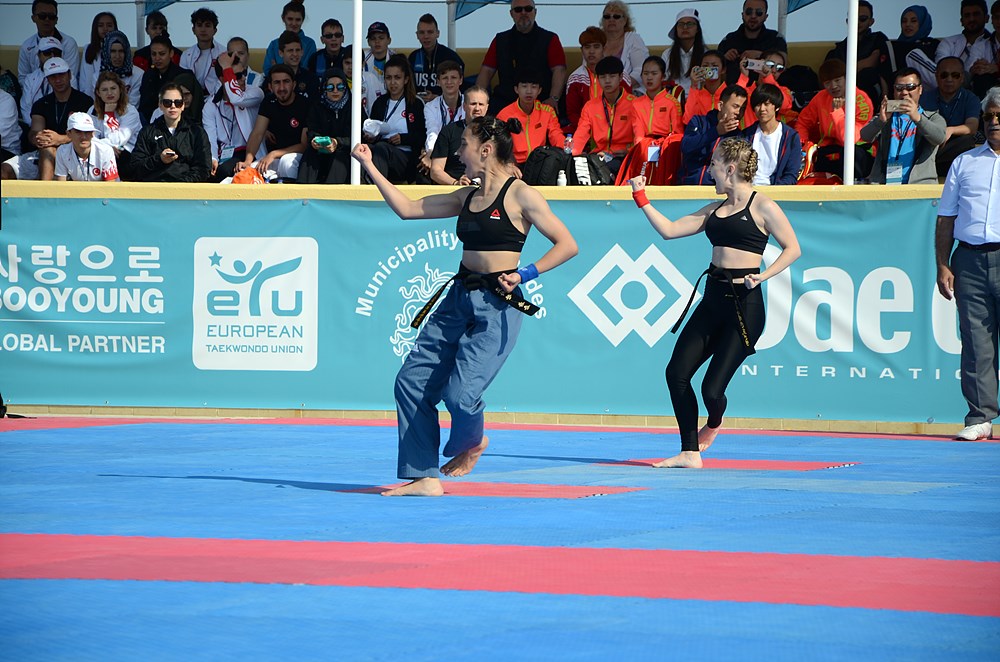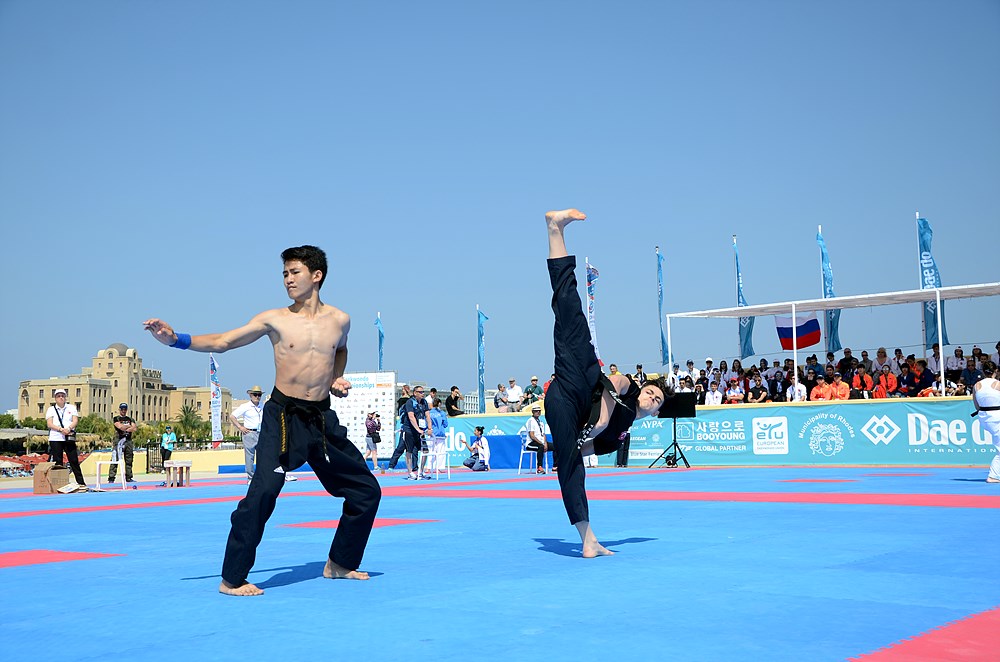 1st World Taekwondo Beach Championships 
- ETU OFFICIAL PHOTOGRAPHERS © Athanasios Gioumpasis / Anastasia Zikouli