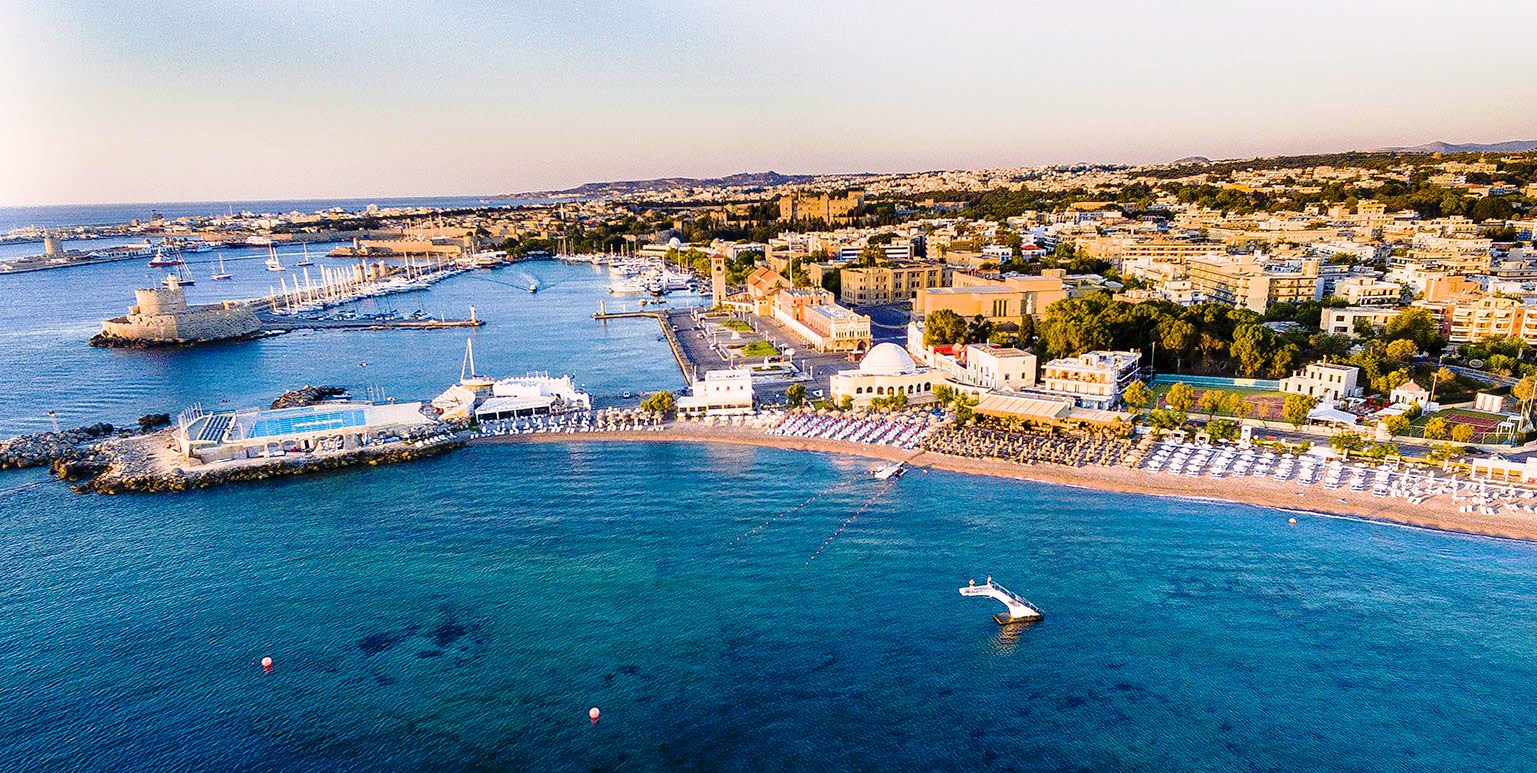 (March 21, 2017) - The 1st World Taekwondo Beach Championships will be held in Rhodes Island, Greece, the South Aegean Region and the Municipality of Rhodes Island, on May 5-6, 2017. The Championships are promoted by the World Taekwondo Federation (WTF), and the European Taekwondo Union (ETU) is the Organizing Committee.
Surrounded by the Greek sun, the blue of the sea, and sky, the participating taekwondo athletes will have the opportunity to experience the sport for the first time in an outdoor area and will compete in 26 categories, offering the greatest spectacle to the attendees of the event and a whole new experience to taekwondo fans.
The inaugural event will be held in the customized premises of the Nautical Club of Rhodes for the championships. Among the pioneer elements of the championships, the two brand new categories are "freestyle dynamic kicks and breaking challenge" and "technical breaking".
"We are always looking for diversity in our sport, and we see beach taekwondo as a new opportunity to take our athletes out of the arena and into the sunshine," said WTF President Chungwon Choue. "Having inaugurated beach taekwondo championships, we expect taekwondo to go onto the program of the first World Beach Games in San Diego, USA, in 2019 – offering yet another venue for our athletes to shine."
This is the first time for WTF-promoted championships to give opportunity to all athletes despite of club or sport to participate in the aforementioned inaugural competition categories.
"It was a very big challenge to work as an organizing committee for the 1st World Taekwondo Beach Championships, but with the support of our sponsors and the South Aegean Region and the Municipality of Rhodes, which embraced our unique proposal in thrill, we could make it," stated the ETU President and President of the Organizing Committee Sakis Pragalos.
"It is an honor for ETU to be designated to organize this pioneering event on the island of Rhodes, Greece. The European Taekwondo Union, along with the remarkable support from the local authorities and population will demonstrate not only one more step towards the development of the sport, but also for the hospitality of this beautiful island in welcoming athletes from all over the world."
The South Aegean Region Governor, George Chatzimarkos stated, "The event signifies the outreach of the international touristic movement in Greece and communicates messages of synergy between sport, culture, and tourism throughout the islands of South Aegean. It is an honor that the World Taekwondo Federation entrusted Greece and the island of Rhodes to launch this pioneering championship of international standards."
You may find more information about the 1st World Taekwondo Beach Championships Rhodes 2017 in the following links:
#WTBC2017