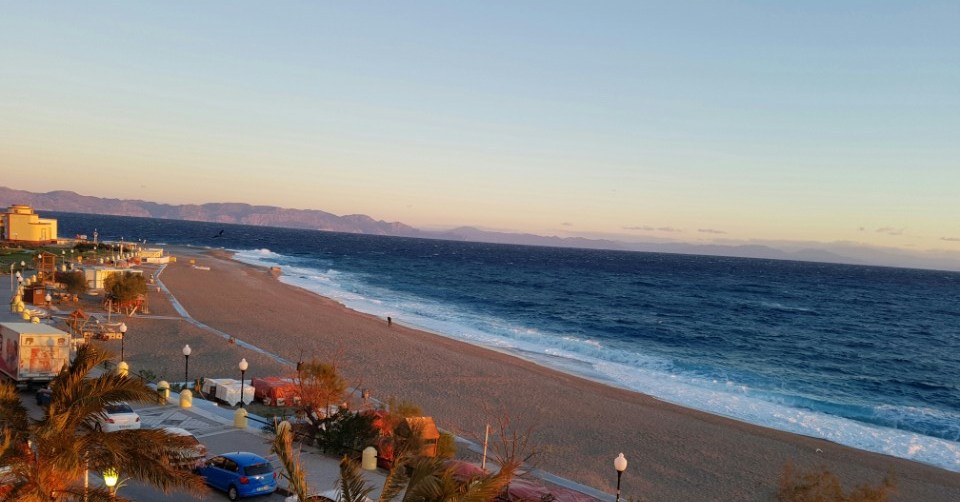 (Feb. 23, 2017) - Sun, sea, sand – and taekwondo?
Yes – from May 5-6, the 1st World Taekwondo Beach Championships will welcome athletes from around the world to Rhodes Island, Greece. There, for two days under the Mediterranean sun, they will compete in 26 different divisions.
The inaugural event will not include kyorugi (sparring) competition. Instead, it will feature recognized and free style poomsae (forms) competition, and two new competitive categories specially created for the beach championships: (1) technical breaking; and (2) freestyle dynamic kicks and breaking challenge. WTF international referees will officiate all events.
Given that regular taekwondo uniforms and protective gear hide the svelte, toned physiques of athletes, special beach uniforms featuring sleeveless shirts, tank tops, long-sleeve shirts, shorts, and long trousers are currently being adopted. Muslim athletes may wear hijab.
And add to an extra whiff of beach cool, players will be permitted to top off their outfits with sports sunglasses.
"We are always looking to diversity in our sport, and we see beach taekwondo as a new opportunity to take our players out of the arena and into the sunshine," said WTF President Chungwon Choue. "Having inaugurated beach taekwondo, we expect taekwondo to go onto the program of the first World Beach Games in San Diego, USA, in 2019 - offering yet another venue for our athletes to shine."
The concept of beach taekwondo was announced by President Choue during the Grand-Prix Final in Mexico City in December, 2015.
The event will make its debut in Rhodes Island, Greece - one of the most beautiful islands in the Mediterranean, renowned for its history, its architecture and its landscape.
Poomsae athletes wishing to compete need to hold a WTF Global Athlete License (GAL). For technical breaking, those who hold Kukkiwon poom or dan certificates may participate. And participants in the final category, freestyle dynamic kicks and breaking challenge, are not restricted to taekwondo practitioners; practitioners of any sports such as other martial arts styles and combat sports are fully welcome. Athletes in all categories must be aged 15 or older.
To find guidelines for the Championships, click here
To find outfit samples for the Championships, click here