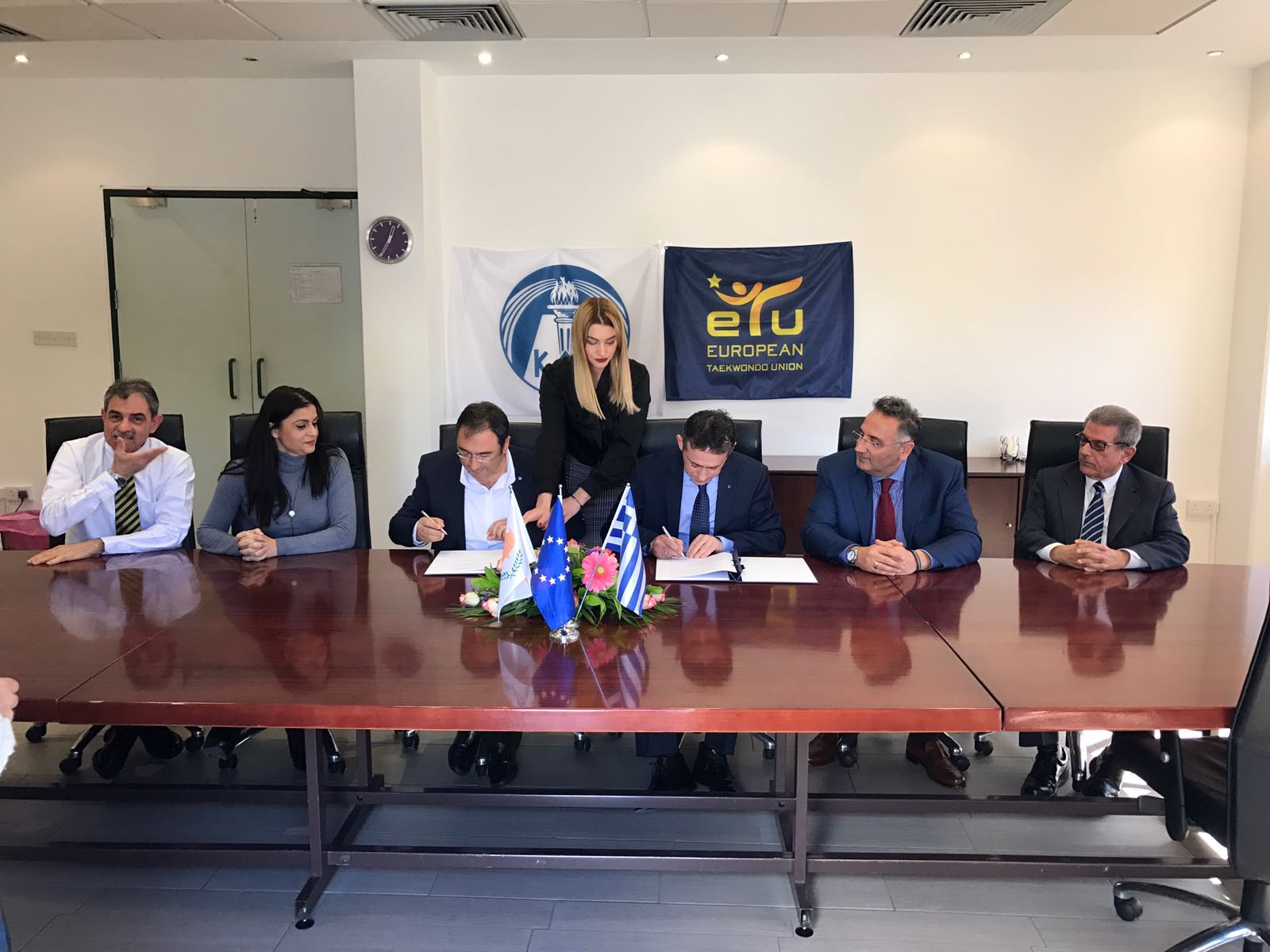 NICOSIA, Cyprus (February 2, 2017) - A Memorandum Of Understanding of considerable importance was signed among the Cyprus Sport Organisation (CSO) and the European Taekwondo Union (ETU).
The President of CSO, Cleanthis Georgiades, welcomed to the CSO offices in Nicosia, the President of ETU, Sakis Pragalos and the ETU Secretary General Michael Fysentzidis for the procedure, while they were also accompanied by the President of the Cypriot Taekwondo Federation, Phivos Christou. The two parties of the MOU, after a long period of negotiation, finalized their collaboration and came to an agreement to provide a challenging educational program, in order to improve taekwondo trainers' knowledge, upgrade the level of requirements for the participants, advance their intellectual achievements, ensure an educational environment of high standards and provide Certificates.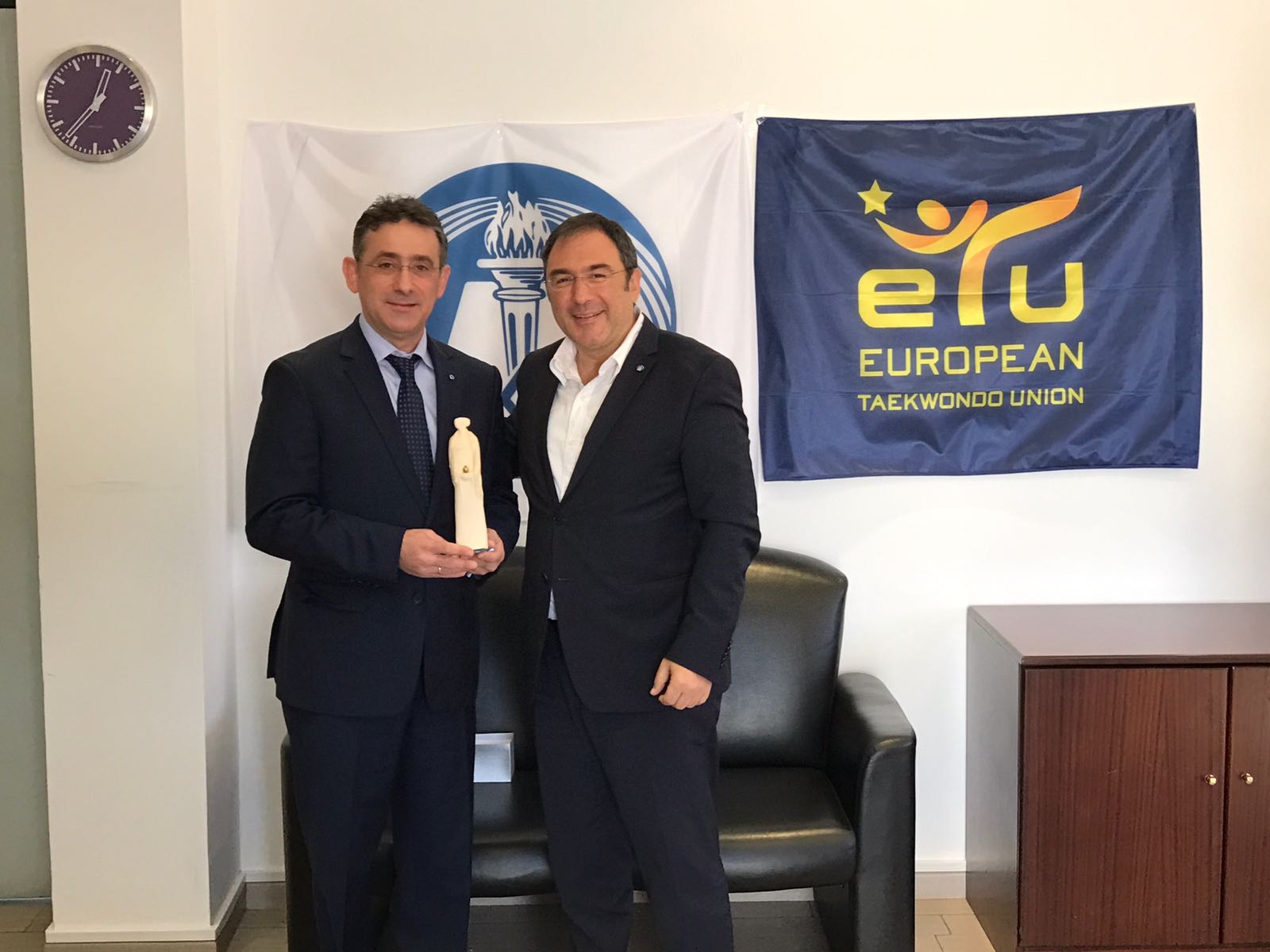 "ETU has been developing educational programs for the taekwondo community for years now", said ETU President Sakis Pragalos and continued: "yet, this MOU provides a significant opportunity for all the trainers to enable their professional career in any European Union country. Our cooperation with CSO, and at this point I would like to thank Mr. Georgiades, will ensure a high standard educational environment for all participants, since both the location and the scientific personnel are acknowledged all over Europe."
"'We express complete satisfaction for achieving cooperation among the CSO which is the highest athletic authority in the Republic of Cyprus and ETU", stated the President of CSO, Cleanthis Georgiades and added: "we look forward to a constructive cooperation through which will highlight both the Cyprus and the sport and open new horizons."
The Secretary General Michael Fysentzidis stated: "This co-operational partnership, that will implement the Trainer License Courses and will provide Certificate, so that the graduates can practice as experts, is certainly a big step forward, not only for ETU but for each MNA individually."
The details of the program will be announced via the ETU & the CSO websites in March 2017.