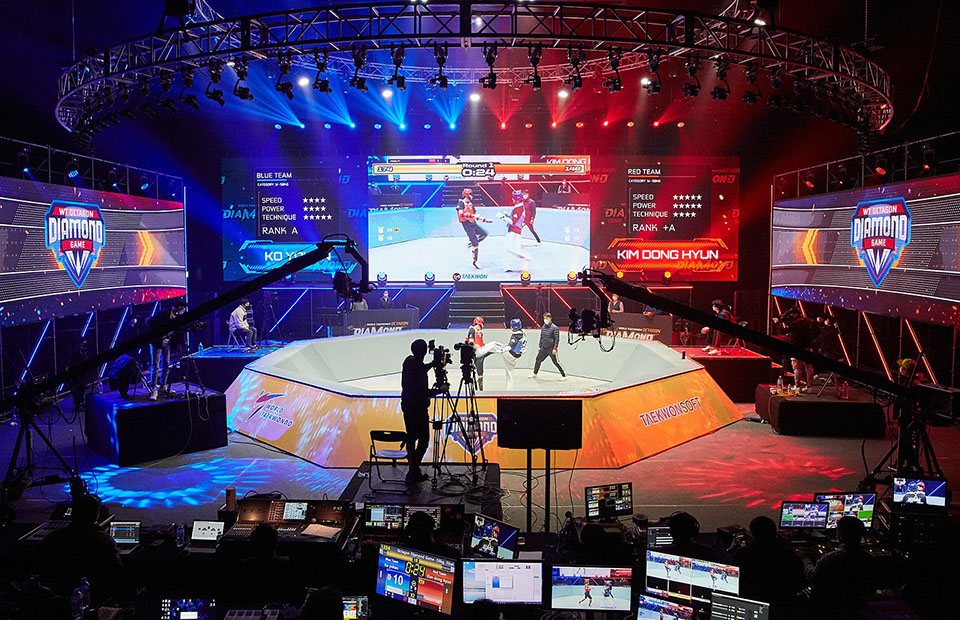 GOSEONG, Korea (Dec 16, 2022) - The Goseong 2022 World Taekwondo Octagon Diamond Games on 16-18 December will showcase innovative digital sports presentation and a new format as World Taekwondo looks to blur the lines between the physical and digital.
For the first time athletes will compete inside an octagonal structure allowing them to utilise the boundaries in a way previously not possible. As well as altering the field of play, the competition will introduce new gamification effects for the broadcast viewers. Viewers of the tournament will experience a Taekwondo fight like they have never seen it before as cutting edge technology will be integrated into the electronic protectors and competition management systems to produce a captivating visual spectacle which mimics globally popular digital games.
Athletes will be encouraged to show off high-difficulty skills using structures in addition to the existing Taekwondo sparring skills. The gamification effects will enhance the thrill and drama traditionally associated with Taekwondo and make the sport event more engaging for people to watch around the world on TV and online.
A new two-person team competition will also be trialled for the first time, as two players form a team and rotate freely to decide the winner.
World Taekwondo President Chungwon Choue said:
"We are very excited to showcase Taekwondo in a whole new light at the Goseong 2022 World Taekwondo Octagon Diamond Games. The format has been developed over the last 10 months and will combine the best of the physical and digital aspects of Taekwondo. We will have all the traditional elements which make it a loved sport around the world, but for the first time we will integrate gamification to engage a new younger audience. It is an exciting trial to see what lessons can be learned for the future as we continuously look to evolve and improve our sport for the benefit of our athletes and fans."
World Taekwondo held a demonstration for the Diamond Game at a studio in Gimpo, Gyeonggi-do last January, and organized a special committee to prepare for the tournament.