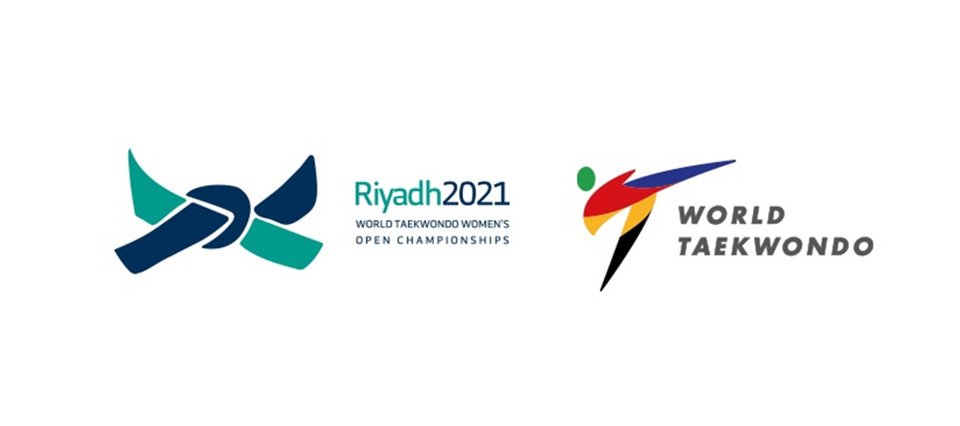 RIYADH, Saudi Arabia (November 24, 2021) - The Kingdom of Saudi Arabia hosts the first edition of the World Taekwondo Women's Open Championships that will be the largest gathering in the history of the game between the 25th and 27th of November.
Ten Saudi female athletes will be amongst the 171 players and 85 officials from 36 countries set to be part of the historic event taking place in the capital Riyadh. A line-up that will see the likes of Olympic medallists Tatiana Minina, Ruth Gbagbi, Tijana Bogdanovic, Bianca Walkden as well as refugee athlete and Olympic and world medallist Kimia Alizadeh compete across eight weight categories, namely -46kg, -49kg, -53kg, -57kg, -62kg, -67kg and -73kg in addition to the open weight class.
The ten pioneering players representing the Kingdom will be Tayba Al Sharif, Lara Kazim, Rahaf Al Shammari, Nuha Al Maymani, Ethar Hayyan, Sara Al Shaer, Abrar Bukhari, Mays Al Shammari, Dunya Abu Talib and Turtila Al Taweel. The team will be led by Nujood Al Imam in addition to coach Fatimah Hayat and physiotherapists Amna Al Assaf and Raghad Al Ghamdi.
President of the Saudi Taekwondo Federation Mr. Shaddad Al Amri described the inauguration of the World Taekwondo Women's Open Championships as "A historic decision for sport in Saudi Arabia."
"We are fully prepared from all technical and organisational aspects and the Saudi female players are raring to go as well in what will be the largest Saudi team to compete in a global competition like this," added Al Amri.
In Turn, World Taekwondo President Chungwon Choue expressed his excitement about the inaugural competition which highlights Taekwondo's place as a global sport.
"We pride ourselves on being a gender equal. We have Olympians, world champions and aspiring athletes from four continents competing at the competition and I have no doubt they will showcase the very best of Taekwondo," said Choue.
World Taekwondo's confidence in choosing the Kingdom as a host country for the first edition of the largest event in the sport is an extension of the great confidence placed on Saudi sport in recent years by international and continental federations, which is a testament to growth of the Kingdom on the global scene.