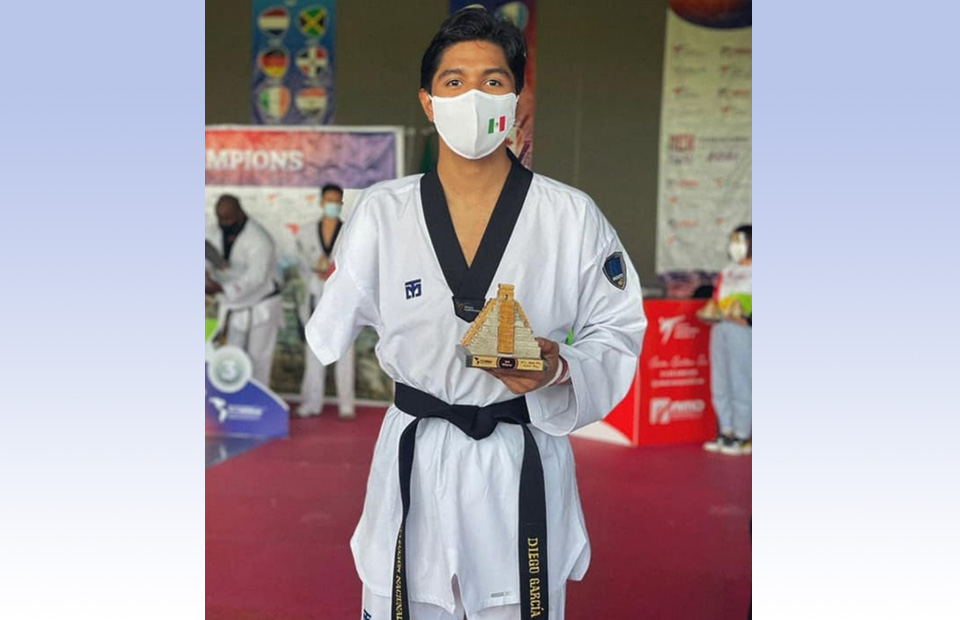 Watch Out for Brazil and Mexico
(June 5, 2021) - The two Pan American nations showed they've moved into the world's elite with clinical performances by their Paralympic-bound fighters, including Silvana Fernandes' stunning upset of undefeated, four-time world champion Lisa Gjessing.
The Rise of the Americas
There was a time when Central Asian nations like Mongolia, Russia, Turkey, and Iran used to dominate Para Taekwondo. The Americas have shown that they have become a force to be reckoned with in the sport.
Paralympic-bound fighters from the Americas showed exactly why they are headed to Tokyo by putting on displays that are bound to concern their Paralympic opponents.
The most stunning came from Brazil's Silvana Fernandes in the women's up to 58 kg division. Fernandes bested the No. 1-ranked four-time world champion Lisa Gjessing (Denmark) on her way to her first Pan American title.
Gjessing had never been beaten in international competition since her first event in 2014.
"I have a lot of respect for Lisa, for all her history in Taekwondo. She is a great athlete and a legend", Fernandes told World Para Taekwondo, "It was a great achievement to beat her because I trained a lot to reach her level."
Fernandes bested teammate – and 2019 world championship bronze medalist – Christiane Nascimento in the final.
"Winning the Pan American [championship] was an incredible experience", she said. "The feeling of being the best in [the Americas] is one of gratitude and honour."
Paralympic-bound teammate Nathan Torquato dominated the up to 61 kg division, outscoring his opponents 42-14 on the way to adding a Pan American title to his Parapan Am Games gold.
In addition to the two gold medals, Brazil added two silver and three bronze.
Mexican Fighters Continue to Impress
Not to be outdone, Mexico saw two of its own Paralympic-bound athletes claim Pan Am titles.
Reigning world champion and No. 1-ranked Juan Diego Garcia Lopez continued his superior run of form from 2019 by easily picking up the men's up to 75 kg title.
Garcia Lopez outscored his opponents 50-9 on his way to claiming his second Pan Am Open championship to go alongside his Parapan Am Games gold. Garcia Lopez has now won seven of his last eight tournaments, missing out on the eighth – the 2019 European Open championship – on a last-second score.
Teammate Daniela Martinez picked up her first Pan Am Open championship in the over 58 kg category when reigning world champion Debora Menezes (Brazil) was forced to withdraw due to injury. Martinez was leading 6-3 at the time.
Menezes' injury is not considered serious enough to affect her chances in Tokyo.
In total, Mexico won seven medals, including three gold.
Paralympic-Bound Fighters Strut Their Stuff
Peru's Parapan Am champion Angelica Espinoza continues to impress, seemingly scoring at will while picking up her second Pan American Open gold. Espinoza averaged over 38 points per match while claiming her fourth international title in her last five tournaments.
USA's No. 1-ranked Evan Medell had a trickier time collecting his third Pan Am Open title. The Parapan Am Games champion found himself down 12-0 after the first round in the semifinal against Mexico's Luis Mario Najera before storming back for a 17-16 lead after two rounds. After closing out a hard fought 21-17 semifinal win, Medell cruised through the final 15-2 over Francisco Pedroza (Mexico).
Held in Cancun, Mexico, the event was G-4/G-2, meaning fighters from the Americas earned twice as many ranking points as those from other regions of the world.
Ranking points earned at summer events will affect the seeding at the Tokyo Paralympic Games.
With a successful return to open international competition in the books, next up is the Asian Open championships in Beirut, Lebanon on 15 June.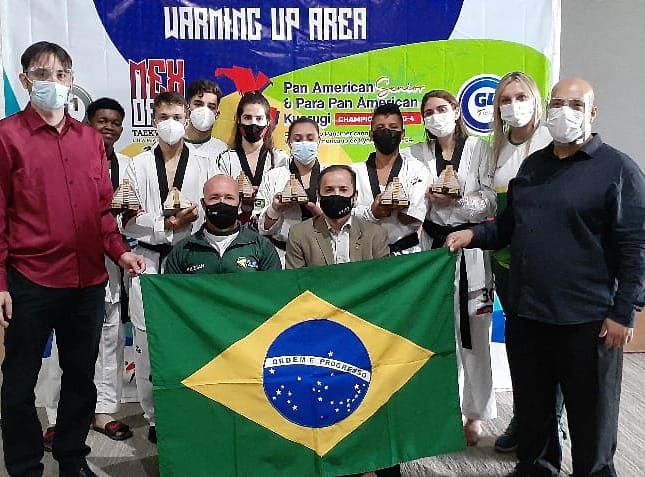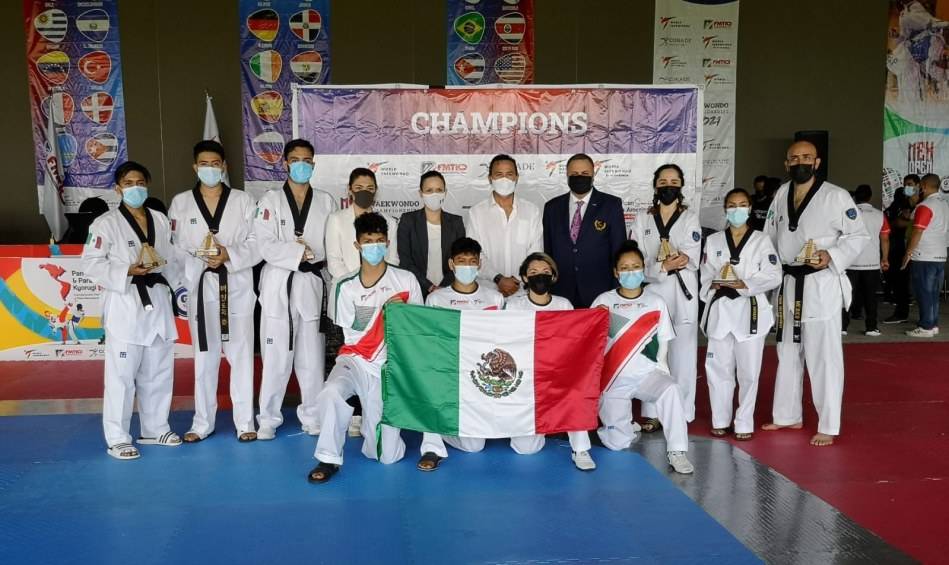 By Lee Reaney for World Para Taekwondo