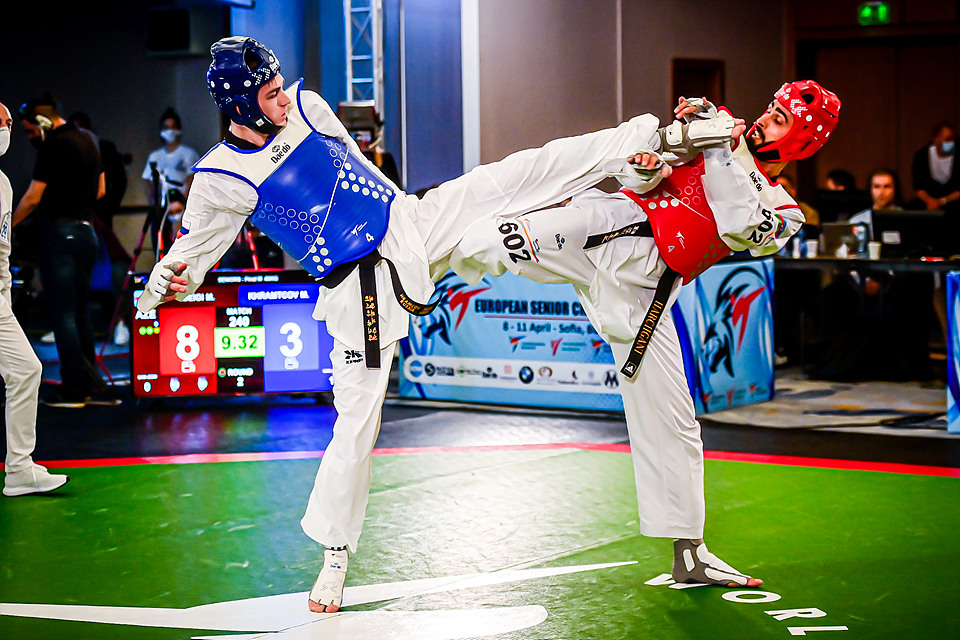 SOFIA, Bulgaria (10 April, 2012) - Croatia were the big winners on the third day of the European Taekwondo Championships, with Bruna Vuletić and Matea Jelić taking gold alongside Poland's Karol Robak and Rusia's Maksim Khramtsov.
Vuletić, who won bronze at the World Championships in 2019, overcame Bosnia and Herzegovina's Marija Štetić 14-10 in the final of the women's -62kg. Irem Yaman from Turkey and Kristina Prokudina of Russia won bronze.
In the women's -67kg, Jelić beat former youth World Champion Lauren Williams of Great Britain in a tightly fought final. Jelić took the match 13-10 in a dramatic finish. Turkey's Nur Tatar and France's Magda Wiet-Henin won bronze.
On the men's side of the competition, Robak won gold in the -74kg as he saw off a late surge from Bosnia and Herzegovina's Nedzad Husic to win the match 16-12. Daniel Quesada from Spain and Badr Achab from Belgium won the bronze medals.
Khramtsov won Russia the last gold of the day as he fought back to beat Azerbaijan's Milad Beigi in the men's -80kg final. The fight finished 12-12 with Khramtsov claiming victory via a golden point. Italy's Simone Alessio and Spain's Raul Martinez won the bronze medals on offer.