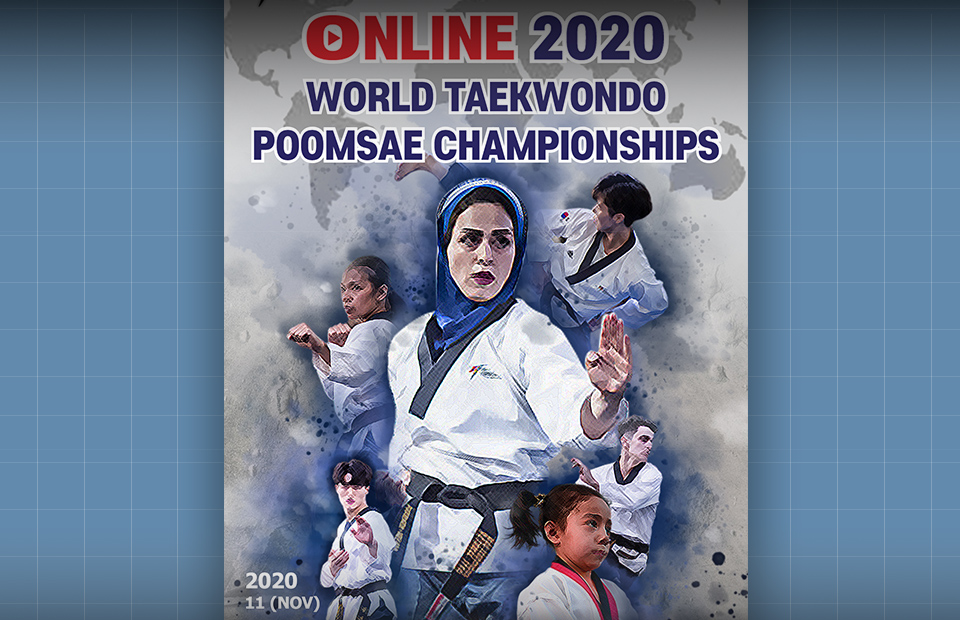 SEOUL, Korea (October 28, 2020) - World Taekwondo is preparing to host the inaugural Online World Taekwondo Poomsae Championships which will be open to all from 15 November as it welcomes elite athletes through to taekwondo enthusiasts.
Poomsae is one of the world's most accessible sports and does not require athletes to be in the same location. As a result, World Taekwondo will host Online WT Poomsae Championships with two competition methods. The elite, Online WT G2 Poomsae Championships is open only to individual athletes who are members of their National Team and will have 14 different categories – 12 recognised poomsae and 2 freestyle categories. Men and women will compete in age groups from under 30 through to over 65 in the recognised poomsae, while freestyle poomsae will have men's and women's over 17 age groups only.
The Open Poomsae Championships is open to family members of all ages in pairs and teams and has seven categories. Of these seven categories there will be family pair, where the participants must be of the same family but of two different generations; family teams A: Comprising three family members of two different generations; and family teams B: Comprising three family members of three different generations. There will also be male and female cadet and junior categories.
World Taekwondo President Chungwon Choue said:
"We first discussed the idea of hosting an official Online World Taekwondo Poomsae Championships in May in order to continue providing opportunities for athletes and fans to compete and practice taekwondo despite the COVID-19 pandemic. After months of preparation, we are delighted that next month we will launch the first ever global online taekwondo event.
"We have always been committed to ensuring taekwondo is a sport for all and our belief that taekwondo can be a force for good has only strengthened during the pandemic. Therefore it was essential we developed an online event that was open to male and female athletes of all ages; but was also open to family members. At a time when some families are having to spend time apart, this event will bring grandparents and grandchildren, and everyone in between, together. That is the power of taekwondo and we cannot wait to enjoy the video submissions we receive from around the world."
Participants will have five days from 16 November to upload a video of their best poomsae performance before it is judged by a team of 7 qualified referees, selected from a pool of 60 referees from 37 countries. Submissions will be judged based on the standard poomsae scoring system which takes into account the power, technique, breath, gaze, and balance of the movement. The highest and lowest referee score for each video will be discounted and an average from the remaining five scores will be generated to produce the final score. The exact competition schedule of the preliminary, semi-finals and finals will be determined based on the number of participants.
The finals for the top eight participants of recognised poomsae in the WT G2 Championships will be live-streamed. The pre-recorded video of other categories for WT G2 and Open Poomsae will be streamed according to the schedule.
World Taekwondo is considering hosting the Online Poomsae Championships every year and so is working on maximising the fan experience by working on the development of VR and AR in the mobile application.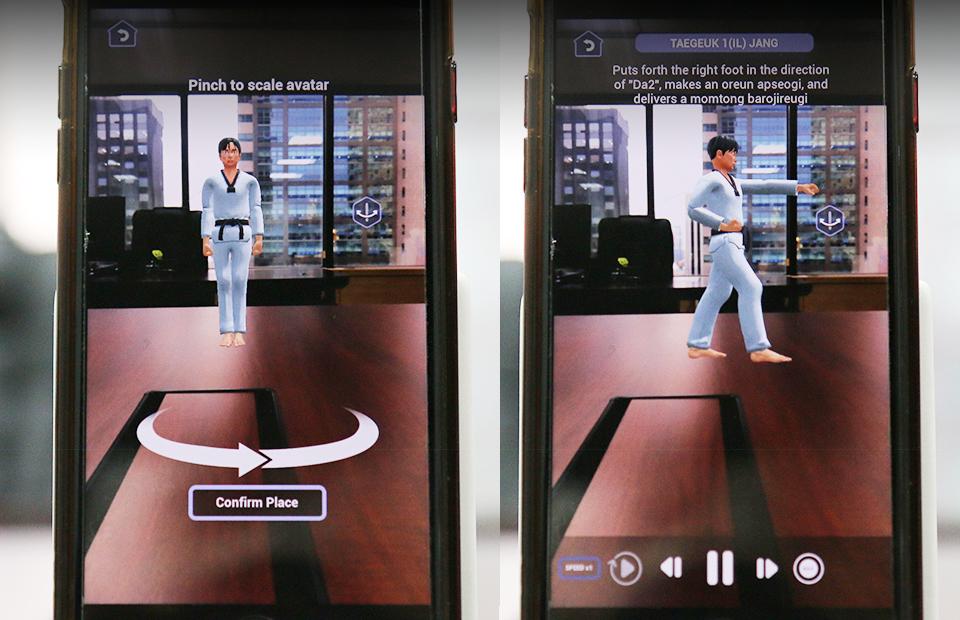 President Choue added:
"We will deliver a high quality visual Poomsae Championships so the fans can feel the same impression at home that they would get at the venue. The Online Poomsae Championships will be a new standard during this COVID era."