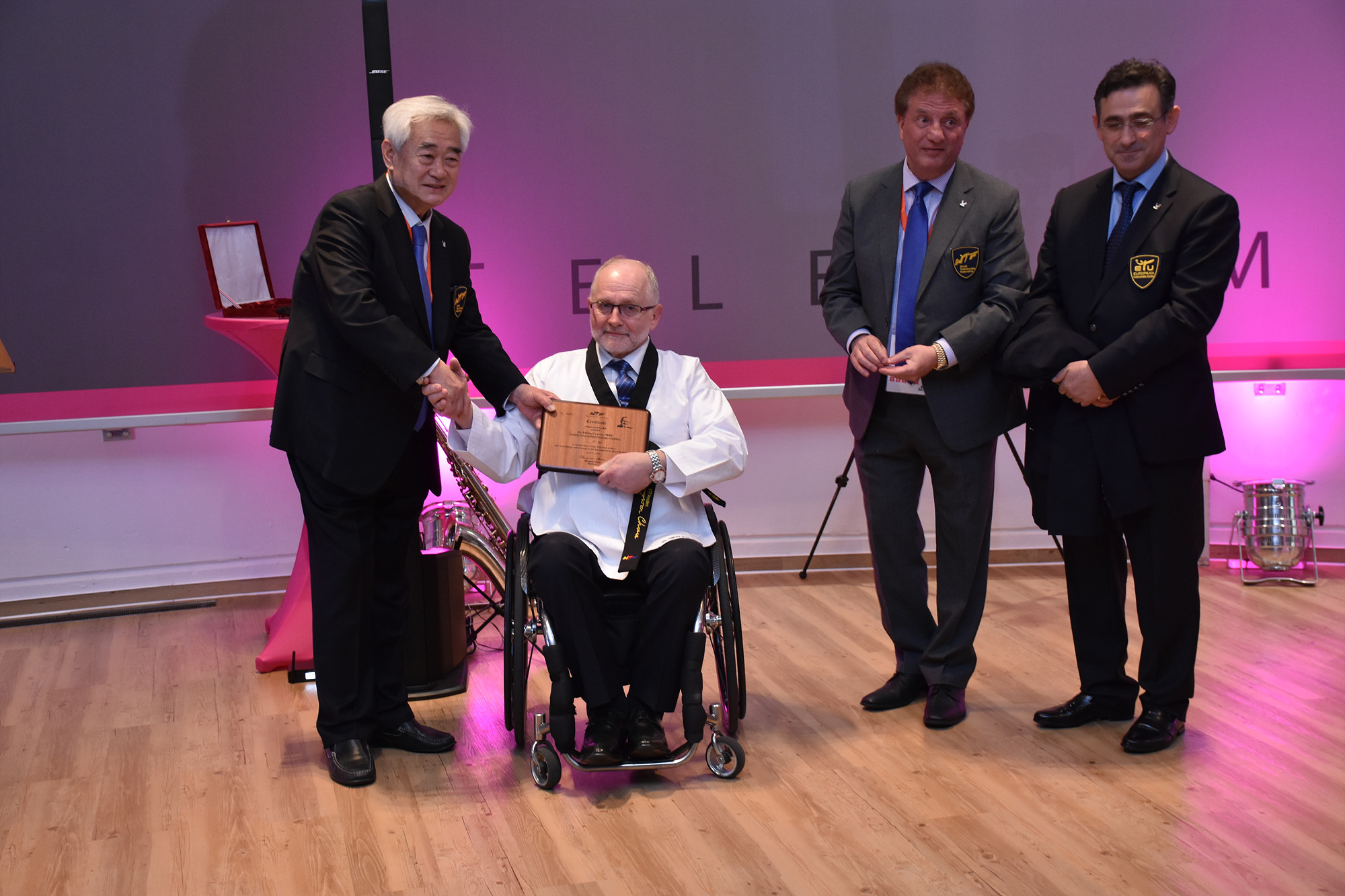 BONN, Germany (April 9, 2016) - The International Paralympic Committee (IPC) President Sir Philip Craven has been awarded the 10th honorary black belt by WTF President Chungwon Choue on April 8, 2016, in recognition of his outstanding support for the sport of taekwondo.
The awarding ceremony took place at the reception for the 1st WTF President Cup-European Region, which was held at the Telekom Dom in Bonn, Germany. Sir Craven was presented with the belt following a period of close collaboration between the IPC and WTF.
The WTF was recognized by the IPC in 2013 and has worked with the organization to promote para-taekwondo around the world, in line with international best practice. In 2015, Sir Craven and the IPC awarded para-taekwondo a place on the Tokyo 2020 Paralympic Games sports program.
Speaking after the ceremony, President Choue said:
"We are delighted to award Sir Philip Craven with the 10th honorary black belt. The WTF has worked closely with the IPC over the last few years and Sir Craven has played a major role in helping us to develop para-taekwondo. Getting para-taekwondo onto the Tokyo 2020 Paralympic Games was a huge honor and we will continue to work with the IPC to grow our sport around the world."
After receiving the black belt, Sir Craven praised the WTF for the ongoing development of para-taekwondo and spoke of his sense of unity with the taekwondo family.
Before joining the reception, Sir Craven welcomed the delegates from the WTF, headed by President Choue, to the headquarters of the IPC located in Bonn.