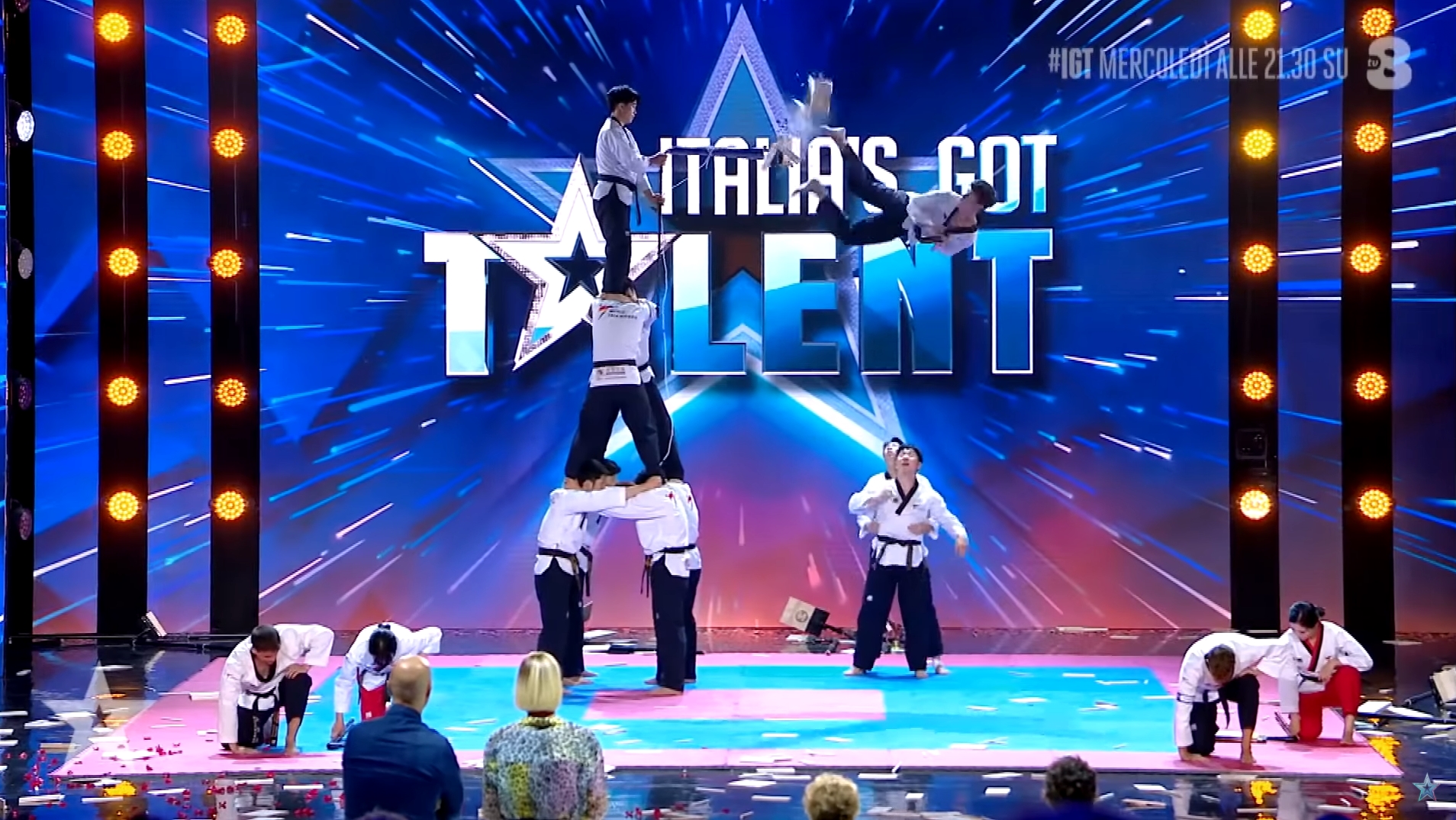 SEOUL, Korea (Jan 17, 2020) - The World Taekwondo Demonstration Team were showered in gold at their Italia's Got Talent audition, as judge Mara Maionchi secured the team's automatic place in the final by pressing the golden buzzer.
The Demonstration Team enthralled the 2,000 spectators that filled the theatre, who roared in appreciation and excitement of the mastery of the power and skill of the taekwondo athletes.
Each judge was captivated by the sheer talent of the team, who first auditioned for the reality TV series in September last year. The audience joined the judges in giving the Demonstration Team a standing ovation.
Maionchi, an Italian record producer, was so impressed that she pressed the golden buzzer to ensure the Demonstration Team were one of the twelve finalists in the competition.
The World Taekwondo Demonstration Team was first approached by the Federazione Italiana Taekwondo about participating in the Italia's Got Talent competition, after a fantastic display at the Roma 2019 World Taekwondo Grand Prix last year.
Italia's Got Talent is one of Italy's most popular reality contests. Now in its tenth series, the show is viewed by millions of people around the world each week.
In their display, the World Taekwondo Demonstration Team proudly represented taekwondo and showed that taekwondo is not just a sport for competition, but an exciting and captivating discipline driven by values.
The preliminary rounds of the competition was filmed last September in Avellino, Italy, but was recently aired to a global audience.
The Italia's Got Talent final will be held in Rome on 6 March 2020, with a €100,000 prize on offer and to be crowned Italia's Got Talent champion.
To watch the magical moment the Demonstration Team were awarded a place in the final, click here.