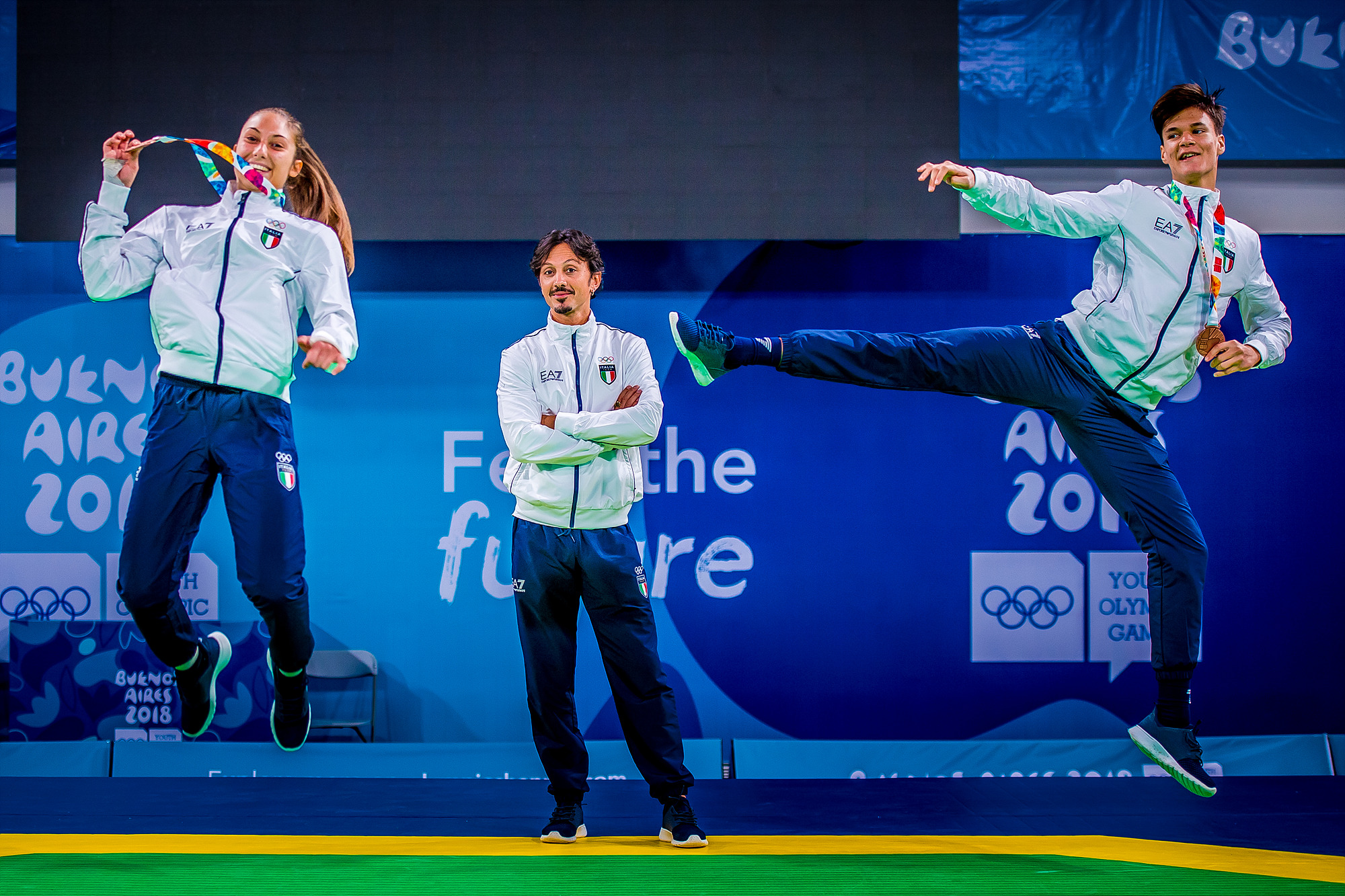 Seoul, Korea (Jan 14, 2020) – The quota for taekwondo athletes has been increased from 100 to 120 players at the 2022 Youth Olympic Games in Dakar, Senegal and a mixed-team event will be added to the competition for the first time ever.
In addition to five individual weight categories for male and female athletes, the mixed-team competition will be contested in Dakar. The last Youth Olympic Games, held in Buenos Aires, Argentina had only five individual weight category competition.
The good news about Dakar 2022 was conveyed to WT in a letter from IOC Director General Christophe De Kepper, referencing a Dec. 3, 2019 decision made on the matter by the IOC Executive Board. That decision was reached based on WT requests and recommendations from the Olympic Programme Commission, the letter explained, in "alignment with youth development pathways, overall gender equality, innovation and understandability and credibility" of the events.
At the Tokyo 2020 Olympic Games, a mixed team showcase will take place during the taekwondo competition.
"We are extremely gratified by the IOC decisions, which fortify our ambitions to promote team taekwondo, a highly entertaining format of our sport," said WT President Chungwon Choue. "The mixed team event further enhances gender equality, and I am sure all taekwondo athletes and fans around the world will join me in appreciating the IOC decision."