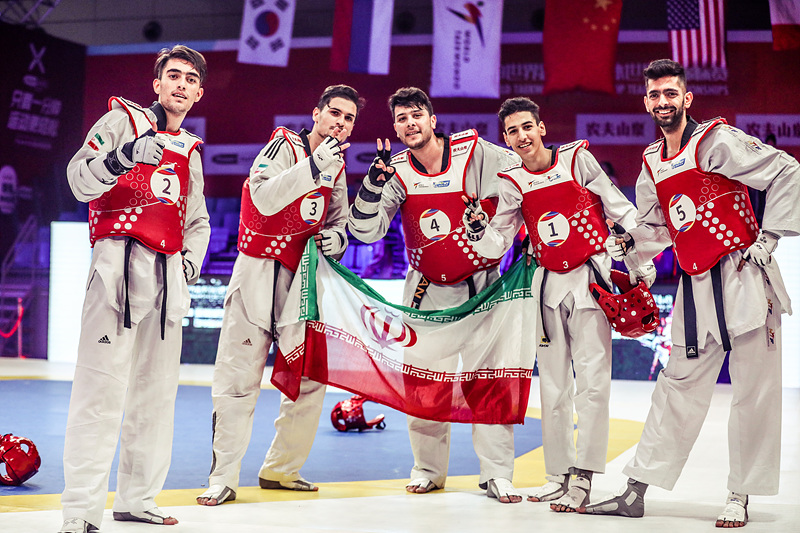 WUXI, China (August 24, 2019) - The World Taekwondo World Cup Team Championships entered the second day of competition in Wuxi today as it was the turn of the men's teams to showcase the excitement and frenetic pace of team taekwondo.
Competing today were the Republic of Korea, Russia, the United States of America, Iran, Kazakhstan and hosts China with two teams.
In a close final, Iran struck gold after achieving bronze in last year's World Cup. Despite Korea winning the first three rounds, Iran ended the final round with a flourish to win a very tense match, 71:68.
Bringing home the gold for the Iranian side was Hossein Lotfi, Amir Mohammad Bakhshi, Erfan Nazemi, Sina Bahrami and Saeid Rajabi.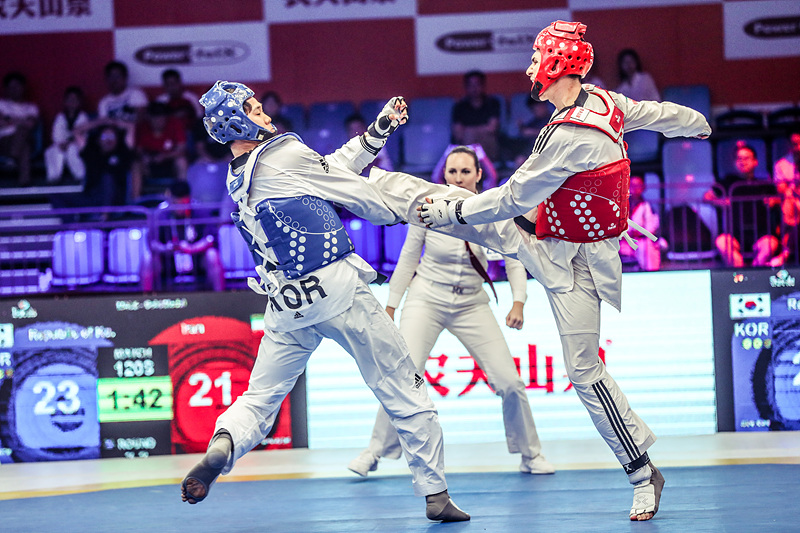 The Korean team put up a great fight for the top spot in the competition and their silver medal was thoroughly deserved. The country's representatives compromised of Dong-Yun Shin, JunSeo Bae, Woo-hyeok Park, Hyeon Seung Kim and Jeeseok Kim.
Woo-hyeok Park of Korea, who received bronze in the men's -68kg category at the World Taekwondo Championships in Manchester in May this year, was an asset to the Koreans. With his aggressive attacks he made it hard for the Iranian team.
Despite losing 69:53 to the Koreans in the semi-finals, Russia overcame China 2 69:31 to take bronze. The men's Russian team is made up of Sarmat Tcakoev, Dmitriy Artyukhov, Dali Ishberdin Dali, Vladislav Yugay and Adrei Zemledeltsev.
In the second of the semi-finals, Iran beat a spirited China 1 team 66:53. China 1 then went on to face the USA in the second bronze medal match. Having seen Russia overcame China 2, the home crowd were hoping that China 1 would be more successful. They didn't disappoint and beat USA by a huge score of 121:47.
The two Chinese teams had met in the quarterfinal. Despite it looking like it was China 2 that was going to win the match having entered the final round with an eight point lead, it was China 1 who came out victorious winning 78:74. The home crowd generated a fantastic atmosphere and the roaring cheers for both teams echoed round the expo centre.