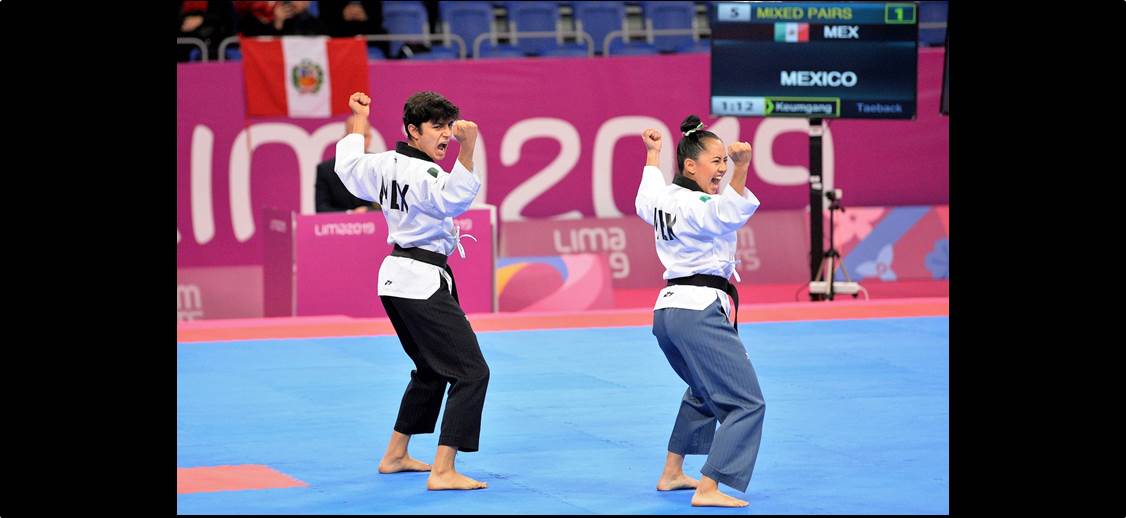 LIMA, Peru (July 30, 2019) - The historic Poomsae taekwondo competition at the Lima 2019 PanAmerican Games concluded on 28 July after two days of breath-taking action.
While Kyorugi taekwondo has been included in the PanAmerican Games before, Lima 2019 was the first time Poomsae taekwondo has been included as an official sport. The sport's inclusion reflects its global growth in popularity in recent years as more people than ever are practising the non-combat discipline.
The competition took place at the Regional Sports Village of Callao and involved six countries that had qualified athletes through the PanAmerican Games Poomsae Qualification Tournament. The opening day saw the individual men's and individual women's recognized Poomsae while the second day brought the Pair Recognized Poomsae and Mixed team Freestyle Poomsae.
USA and Mexico finished joint top of the medal table with two golds and one bronze medal each. Hosts, Peru, finished with two silvers and one bronze. Canada won two silver medals and one bronze medal, Puerto Rico and Educdor got one bronze medal each.