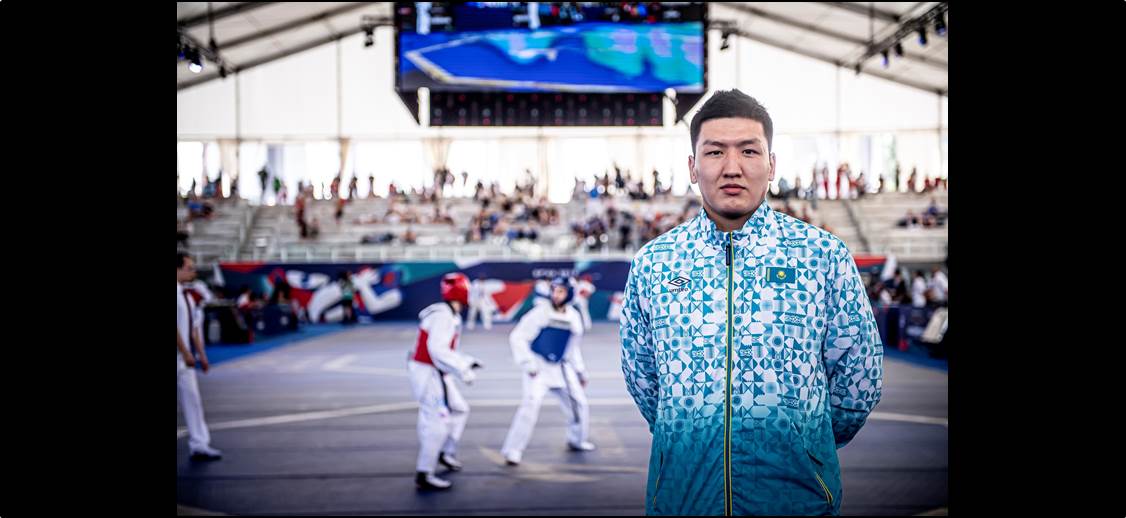 ROME, Italy (June 8, 2019) - All athletes, in any sport, compete to win. It is that competitive desire for victory which inspires last-second comebacks, dramatic upsets and excites crowds.
But taekwondo is about more than winning; it is about respect and sportsmanship.
Throughout the Roma 2019 World Taekwondo Grand Prix, there have been countless displays of these values as athletes demonstrate that best of the sport. Nowhere has that been clearer than in the men's +80kg semi-final fight between Kazakhstan's Ruslan Zhaparov and Great Britain's Mahama Cho.
Cho was leading in the second round but a third round burst from Zhaparov saw the Kazakhstani make it through to his first ever Grand Prix final. After the fight the two fighters drew widespread support from the crowd as they embraced and demonstrated that there can be victory in winning and losing.
The friendship between the pair was apparent but Zhaparov is clear of the need to show respect to all fighters.
"It is a sport; we are not enemies. Respect is very important. Taekwondo is a beautiful sport we have to respect each other."
Zhaparov and Cho have fought many times. Cho won on the last occasion during the London 2017 World Taekwondo Grand Prix but Zhaparov went into this fight feeling confident that he could avenge his last defeat.
"Cho is seven years older than me. After the fight he [Cho] said to me I had grown up a lot since we last met. He said I had progressed well over the last two years. He is very good; I respect him."
Cho reiterated this when speaking to the Recap Show. In his usual humble style he said "Zhaparov was much better than me on the day; technically and physically. He was absolutely clinical in every aspect."
Unfortunately for Zhaparov he was not able to strike as clinically in the final against Russia's Vladislav Larin but that did not stop him reflecting very proudly on what he had achieved.
"It feels really good. It is my first Grand Prix medal. I am very happy. I feel like my work has paid off. It was amazing fights. One by one. And really difficult fights. It is a big experience for me. I am very happy."
The scale of his achievement is even greater when you factor in Zhaparov has only returned to training in the last month following a four-month absence recovering from a broken hand. He is also staying positive about the lessons he can learn from this defeat.
"My coach says if you want to be the best you have to beat the best. It is a big experience for me and I will prepare for the next Grand Prix and aim to take the gold."
While he may not have won gold here in Rome his display of friendship and respect with Cho won him even more friends in Italy and around the world.