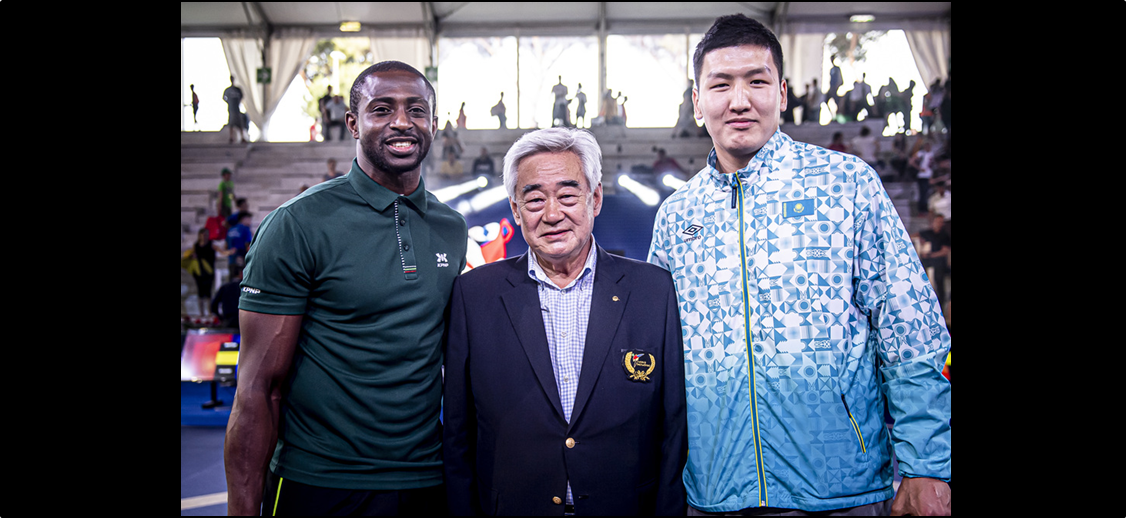 ROMA, Italy (June 8, 2019) - Kazakhstan's Ruslan Zhaparov and Mahama Cho of Great Britain were today presented with Sportsmanship Awards by World Taekwondo President Chungwon Choue.
The awards were presented in recognition of their outstanding display of sportsmanship during their semi-final match at the Roma 2019 World Taekwondo Grand Prix.
The two fighters met in the +80kg category and it was Zhaparov who emerged victorious. However, the fight was just as memorable for the events that took place following the final buzzer as those that took place before it.
The Kazakh and Brit warmly embraced at the end of the match and both dropped to the floor in the centre of the mat to perform a short prayer. The crowd cheered both fighters as they paid their respects to one another.
The fighters' actions reminded the audience that victory is not all important and that sportsmanship, fair play and respect are central to taekwondo.