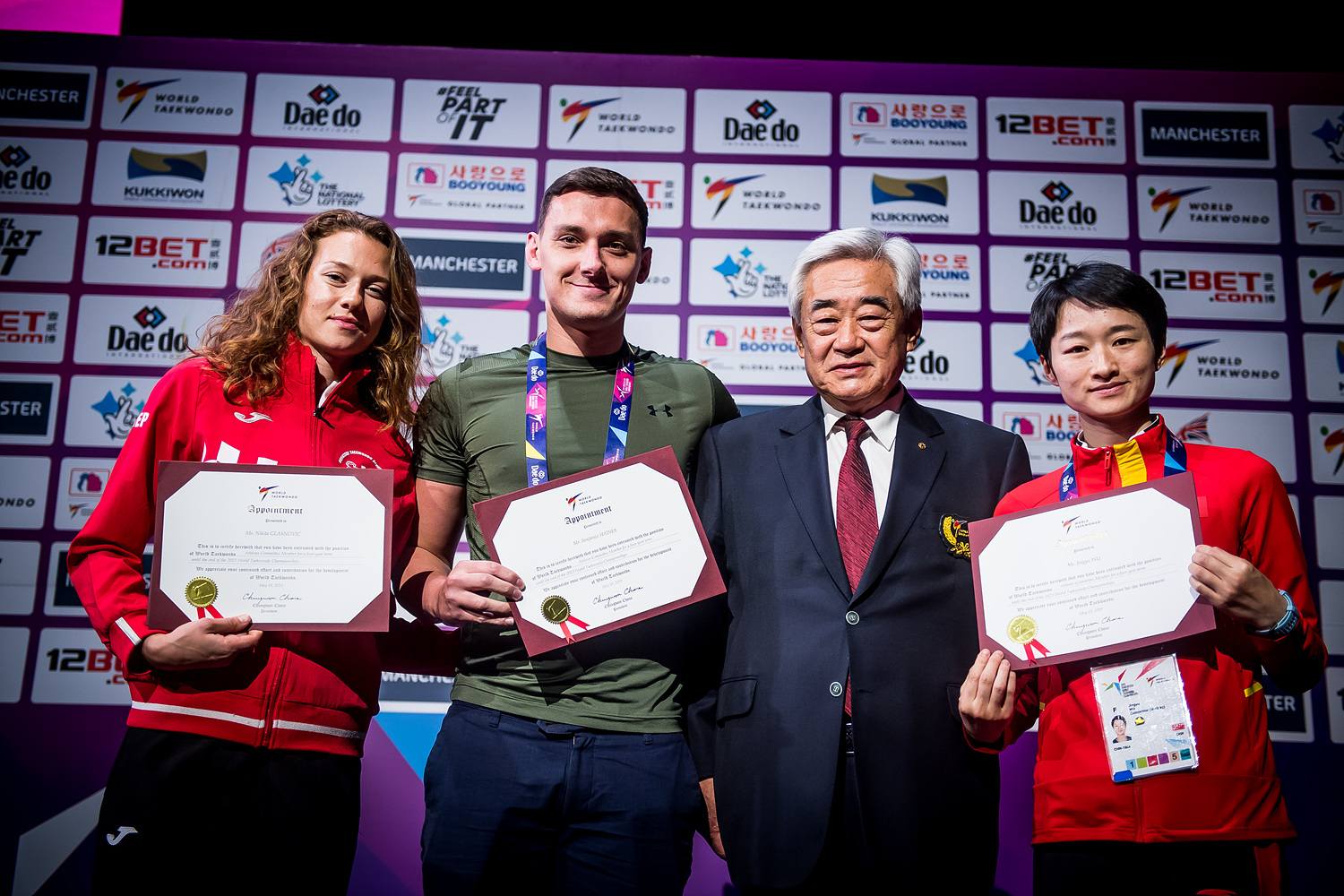 MANCHESTER, UK (May 19, 2019) - Four new athletes were today elected to serve on the World Taekwondo Athletes' Committee for a four-year term from 2019-2023.
The new members were elected by their fellow athletes during the Manchester 2019 World Taekwondo Championships. It was the first time that World Taekwondo has held elections for its Athletes' Committee and reflects the federation's commitment to ensuring that the athlete voice continues to be represented in the governance of the sport.
The four elected athletes are:
Jingyu WU (China) W-49kg

Beijing 2008 & London 2012 Olympic Games - Gold
2009& 2011 World Championships - Gold
2019 World Championships - Silver

Nikita GLASNOVIC (Croatia) W-57kg

2017 World Championships - Bronze
Fujairah 2019 Grand Prix Final – Silver
Benjamin HAINES (Great Britain) M-68kg
Stephen LAMBDIN (USA) M+80kg
In order to ensure the Committee was globally balanced, no more than one athlete per country was able to be elected and male and female athletes had to be represented. Jordan's Nadin Dawani and France's Pascal Gentil continue to serve as co-chairs and sit as ex-officio members on the World Taekwondo Council.