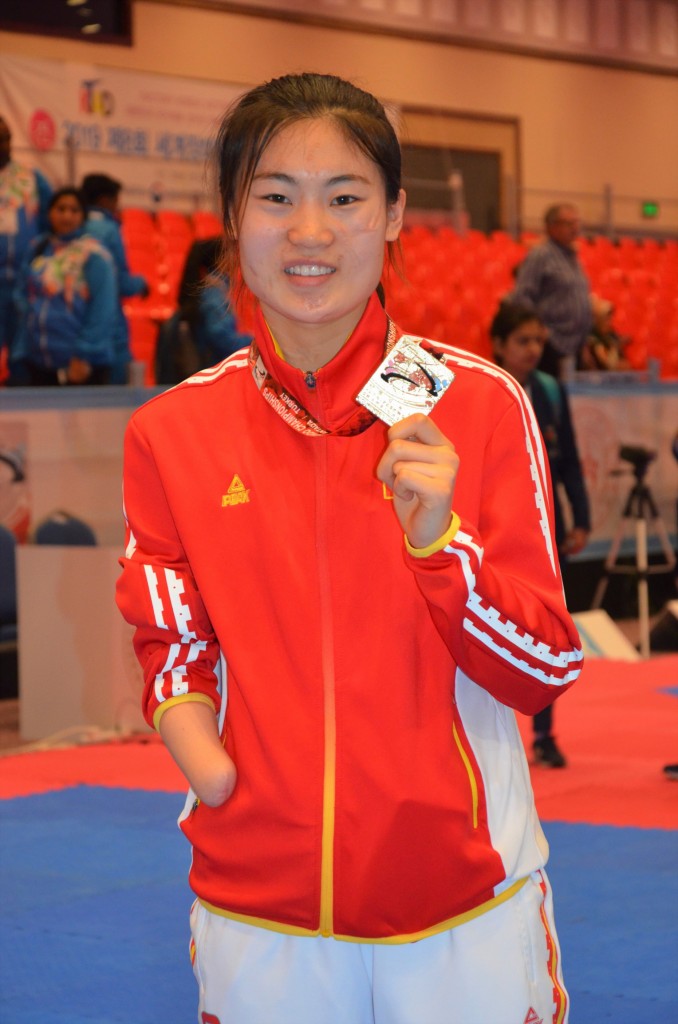 The arrival of a new wave of Para taekwondo stars has tightened the top of the rankings as athletes make their final push to qualify for Para taekwondo's Paralympic debut next summer.
Written by IPC Volunteer writer Lee Reaney
Photos by Bogachan Karasu and Tetyana Kushch
It's not so lonely at the top anymore.
The emergence of a new wave of Para taekwondo stars at last month's world championships have seen the races tighten for rankings qualification spots for the sport's debut at next summer's Paralympic Games in Tokyo.
The top four athletes in each K44 division and the top two athletes in each K43 division will earn an automatic qualification spot for their countries.
Thailand's Khwandusa Phuangkitcha's surprise win in the women's up to 49 kg K44 sees her make the biggest gains by jumping 11 spots to No. 5, just three points out of an automatic qualification spot.
China's Yujie Li was named IPC's February Athlete of the Month for her incredible international debut. She topped some of the women's up to 58 kg K44 fighters to take gold and enters the rankings at No. 8.
Mexico's teenage sensation Juan Diego Garcia Lopez used his first world championship to jump into the top four in the men's up to 75 kg K44 at No. 3, 90 points behind Iran's division-leading Mahdi Pourrahnama.
For Brazil's Debora Menezes, the qualification spot is now hers to lose. She jumps to No. 4 in the women's over 58 kg K44 with her first world title and is in the running to be named the Americas Paralympic Committee's February Athlete of the Month.
With the emergence of Great Britain's new world champion Matt Bush, the men's over 75 kg K44 division now has nine fighters within 100 points of each other in the race for the four qualifying spots.
New Stars Continue to Shine at US Open
These new stars continue to dominate Para taekwondo's early 2019 calendar.
Garcia Lopez got by a stiff semi-final challenge by Japan's Shunsuke Kudo on his way to US Open gold, while Menezes also added a US Open title by getting by Turkey's Nurcihan Ekinci in the final.
Perhaps no star is brighter than Brazilian teen Nathan Torquato. After besting some of the division's top fighters to win African championship gold last month, he bested Turkey's No. 4-ranked Ali Can Ozcan to claim the US Open, his second straight title.
The hosts once again failed to claim a title on home soil, with hometown favourites Evan Medell, Sophie Gimenez, and Brianna Salinaro all falling short in their respective finals.
New Faces Dominate Pan-Am Qualifiers
A dozen fighters from across the Americas used last week's Parapan Am qualification tournament in the Dominican Republic to book their tickets to the sport's Parapan Am debut later this summer in Lima, Peru.
It marked the first time in Para taekwondo history that K43 fighters faced K44 fighters in meaningful competition.
Dominican Republic's Geraldo Castro Encarnacion had the home fans cheering by besting Guatemala's No. 4-ranked Gersson Mejia on his way to silver and a spot in Lima.
He lost in the final to Mexico's Ivan Torres Perez, who claimed his first international title and a spot in Lima in just his second year of fighting.
Argentina's Juan Eduardo Samarano had a tournament to remember in his international debut, winning all three of his fights to book his own ticket to Peru.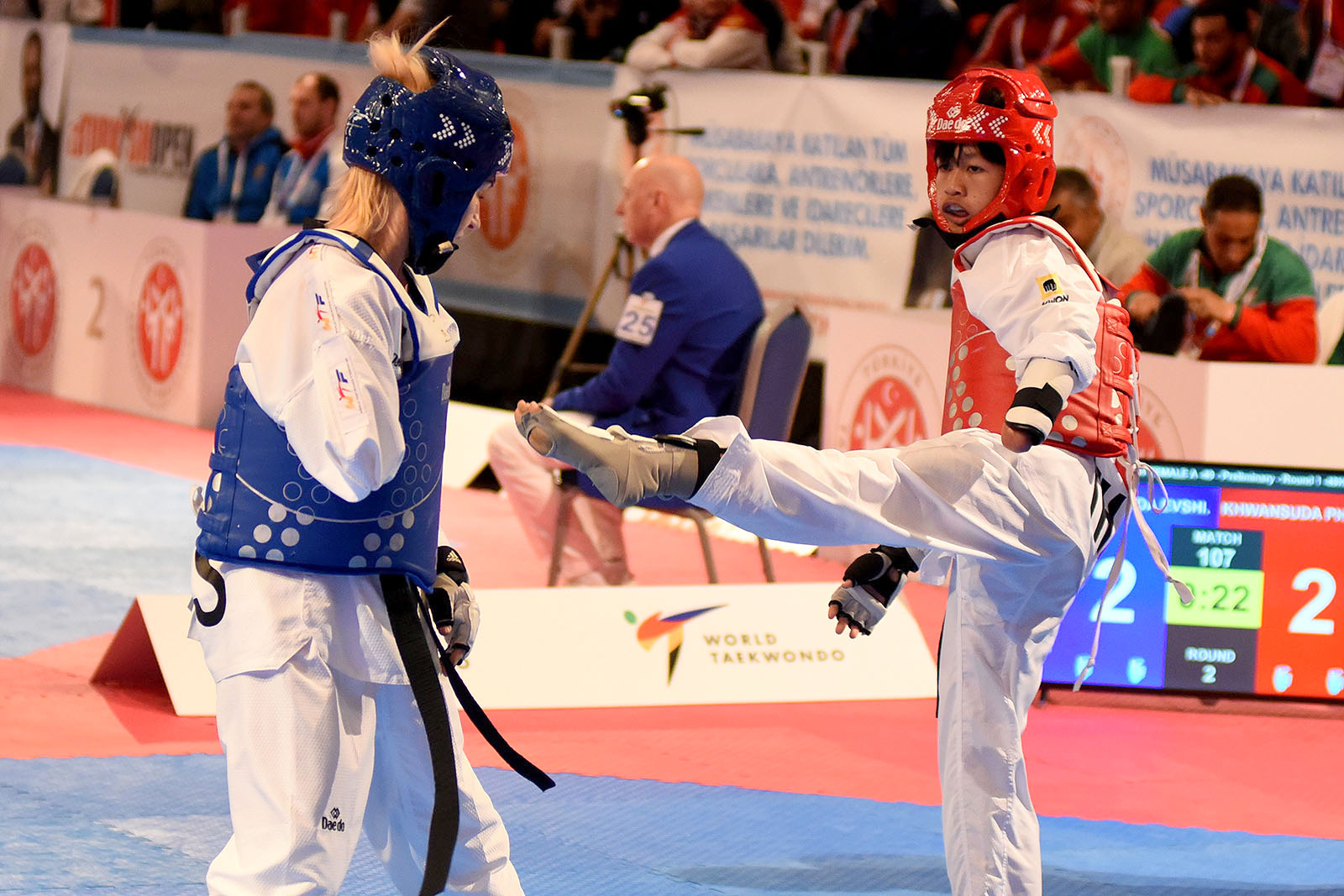 Familiar Faces On Top in Iran
Some familiar faces topped the podium's at last week's President's Cup tournament in Iran.
Hometown former world champion Pourrahnama got back on track after a shock exit at last month's world championships. He bested teammate Mahmoud Jafarzadah in the men's up to 75 kg K44 final.
Ukraine's former world champion Anton Shvets also topped the podium in the men's up to 75 kg K43 after falling short at the worlds. Five-time world champion teammate Vika Marchuk also claimed gold, winning the women's up to 49 kg K43 title.