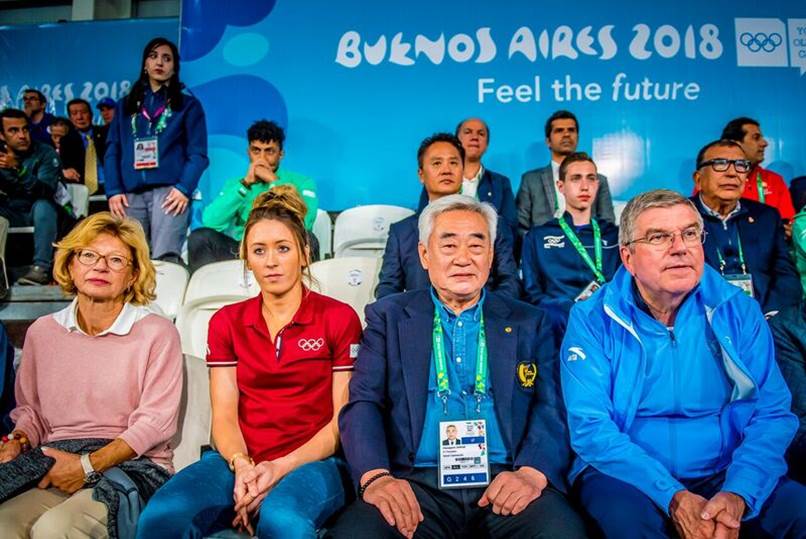 BUENOS AIRES, Argentina (Oct. 11, 2018) – World Taekwondo President Chungwon Choue welcomed IOC President Bach to the taekwondo venue at the Buenos Aires 2018 Youth Olympic Games on the final day of competition, as the pair watched the sport's future stars compete to be crowned Youth Olympic Champions.
President Bach, accompanied by IOC Sports Director Kit McConnell, joined President Choue and World Taekwondo Secretary General Hoss Rafaty to watch the men's and women's semi finals and finals.
IOC President Thomas Bach said:
"With these young athletes, taekwondo certainly has a bright future. It is amazing how fast it is developing, especially with the new judging system. We can see why it is one of the fastest growing sports in the world."
World Taekwondo President Choue added:"It was an honour to welcome IOC President Bach to our taekwondo venue this evening. Our young athletes put on an exciting show and showcased all the speed, skill and athleticism that taekwondo is known for. The Youth Olympic Games is a very important event for our young athletes as not only does it allow them to compete on a world stage but it also brings them together from counties all around the world and teaches them in the Olympic Values. These athletes are the future of our sport and the future of the Olympic Movement and so it is critical that they are given the best possible opportunities to develop."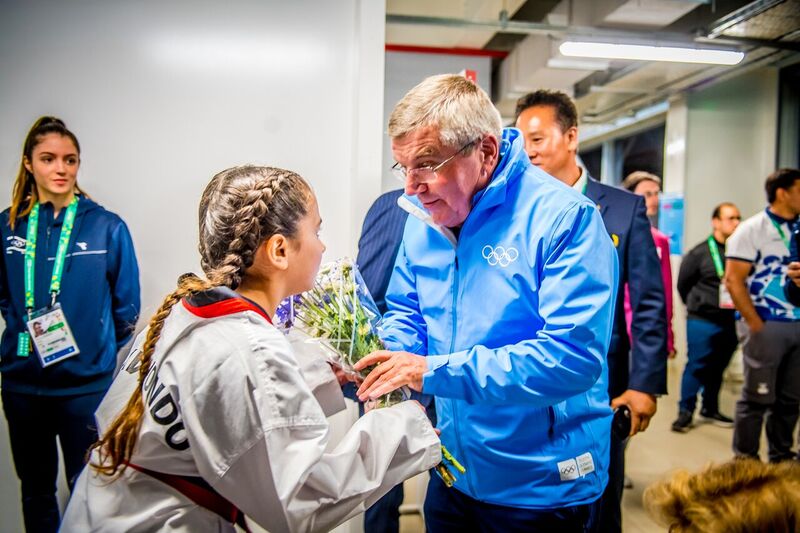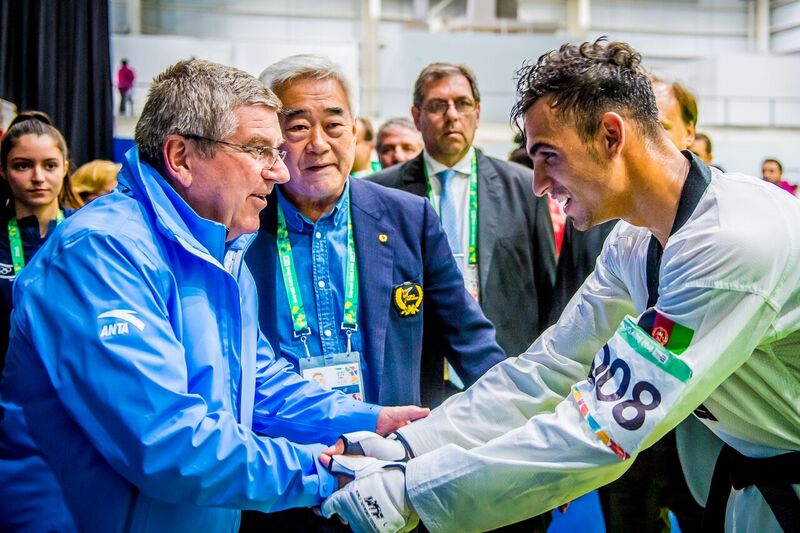 A total of 100 taekwondo athletes (50 male and 50 female) from 58 countries have competed in 10 weight categories at this year's Youth Olympic Games. World Taekwondo's commitment to gender equality goes beyond a 50:50 ratio of male and female athletes; the federation has also ensured an equal gender split of international referees at Buenos Aires 2018 — something that was first introduced at the Rio 2016 Olympic Games.
Buenos Aires 2018 has produced a number of enthralling matches. Medals were won by 24 different countries, demonstrating the global strength of taekwondo. Fans were also treated to a number of unexpected results. Most notable was Mahamadou Maharana Amadou T. of Niger who won a bronze medal despite having qualified for the competition as a wild card.