ROME, Italy (May 31, 2018) - The World Taekwondo demonstration team officially declared open Rome's first ever World Taekwondo Grand-Prix today with another truly fascinating routine at the beautiful Piazza di Spagna. The performance mirrored yesterday's historic demonstration in front of His Holiness Pope Francis in Vatican City.
Hundreds of onlookers were attracted to the inspired and well-practiced Opening ceremony, which proved to be a fitting start to the first Grand-Prix of 2018.
The three-day competition kicks off on June 1 in the multi-purpose sports complex, Foro Italico and will feature some of the world's best taekwondo stars. Overall, 256 male and female athletes representing 51 different countries will compete across eight weight categories and will be dreaming of being crowned Grand-Prix champion.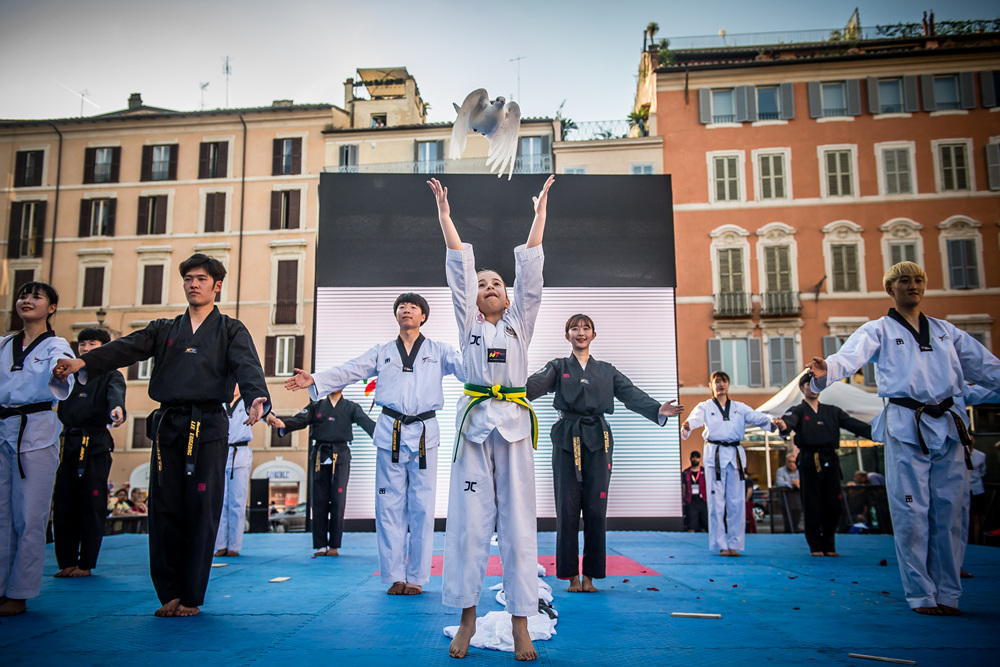 To see more photos, click HERE
To watch video, click HERE