HAMMAMET, Tunisia (April 11, 2018) - For most teenagers, keeping up with school work and exams can be difficult enough.
For Great Britain's newly crowned junior world champion, Jordyn Smith, that is only half the challenge.
Two days at school in her hometown, Falkirk, Scotland and three days in Manchester, England where she trains with GB Taekwondo's World Class Performance Programme make up Jordyn's week.
However, she appears to be striking the perfect balance as she demonstrated this week at the World Taekwondo Junior Championships in Hammamet, Tunisia where she won gold in the -44kg weight category.
"I'm just doing it part time at the moment. Once my exams are finished in May I'll be training five times a week," she says. "All the staff at GB are really helpful and really supportive of the school. I always have meetings at the start of the week so I can slot in times when I can do my study as well as training."
The training certainly seems to be paying off and it was clear just how much the gold medal at the World Championships meant to her. Having overcome Thailand's Jongkolrattanawattana in the final she dropped to her knees with joy before running round the court with the Union flag flying behind her.
A day later and she had not really come to terms with what she had achieved. "It's still not really sunk in yet," she says. "It's a bit of a shock. Everyone is asking me how I feel and I don't know what to say."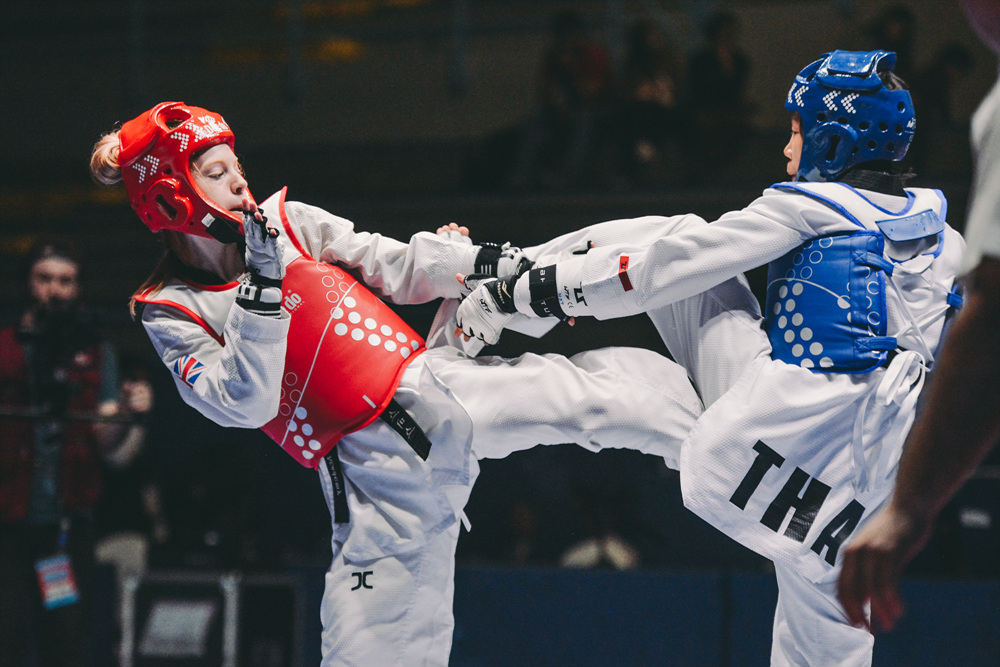 That is understandable. Jordyn has been practicing taekwondo since she was four so this title may still feel like a dream.
"I remember going into my first session and being scared of all the loud shouts and the kicks. I used to always run out and hide behind my Dad. But I remember a couple of weeks in, my Dad said this is the last time I'm taking you if you don't like it. There must have been something in me that day because I said 'no, I want to do it.' I think as long as you enjoy the sport then definitely do it."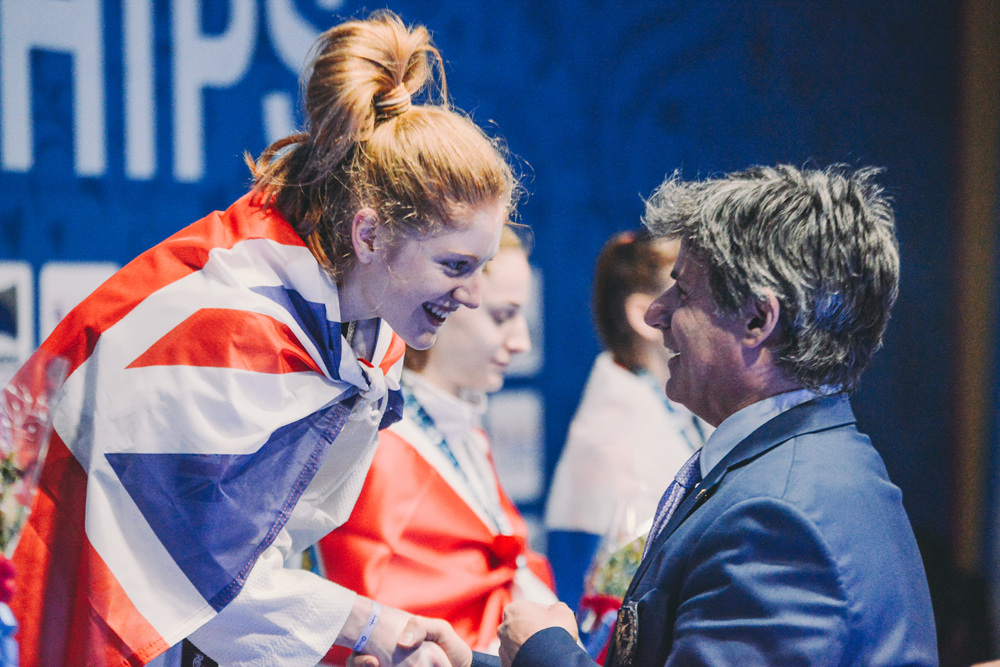 That decision clearly paid off for Jordyn and she is now looking forward to moving up to senior level.
"I can fight seniors this year and I'm hoping to fight some senior events and collect some ranking points. Next year that's when I officially turn senior."
"I watch them and their commitment to the sport is just amazing. Sometimes I watch them and I just think 'wow'."
"Ever since I was little Tokyo was my dream. It might be a bit of a big statement right now but it's still possible."