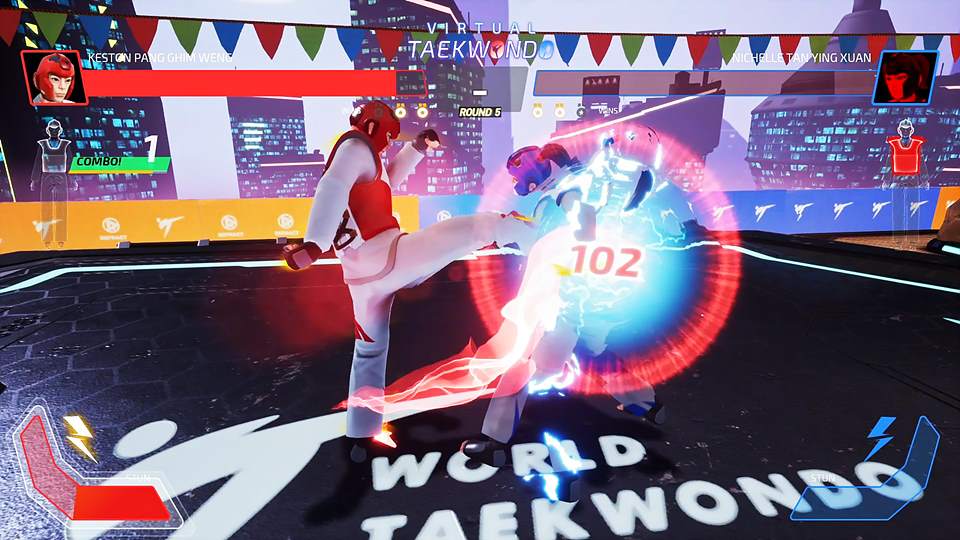 SEOUL, Korea (Jul 1, 2022) - Virtual Taekwondo is poised to become an exciting feature in World Taekwondo events after the world governing body and its development partner, Refract Technologies, signed a joint venture agreement.
The new agreement builds on an existing MOU between the two organisations and aims to leverage cutting-edge technology in the promotion of Virtual Taekwondo to World Taekwondo communities around the world, including refugee camps where feasible. World Taekwondo and Refract Technologies will also jointly organise Virtual Taekwondo showcases and competitions worldwide, starting with an exhibition at the Commonwealth Esports Championships in Birmingham, U.K, this August.
Through Virtual Taekwondo, World Taekwondo aspires to contribute significantly to Olympic Agenda 2020+5, especially in growing digital engagement with grassroots and with the video gaming communities.
"We are excited to grow our partnership with Refract Technologies," said World Taekwondo President Chugwon Choue. "Refract has proven to be a valuable technology partner to World Taekwondo and has successfully developed Virtual Taekwondo, an active virtual sport that shares a likeness to the sparring discipline of Kyorugi."
Choue added, "Starting from the Commonwealth Esports Championships this August, we intend to feature Virtual Taekwondo side by side with our existing championships." He added that his wish is to have Virtual Taekwondo in the Olympic Virtual Series and as one of the first medal virtual sports in the Olympic Games.
"We are honoured to deepen our partnership with World Taekwondo as they bring the martial art to new audiences around the world," said Michael Chng, CEO of Refract Technologies.
"Besides removing barriers through technology, Virtual Taekwondo allows Refract to continue raising the bar on our sports-performance capable gaming system, and is also an exciting opportunity to power a new high-tech sporting event that we hope will inspire generations of athletes and spectators to come."
About Refract Technologies
Refract is a game and technology company with expertise in extended reality (XR) and artificial intelligence (AI) for interactive entertainment and enterprise applications. Founded by tech and games industry veterans from the likes of Unity, EA, and Ubisoft, Refract's vision is to extend the human experience beyond reality through innovations in gaming and entertainment.