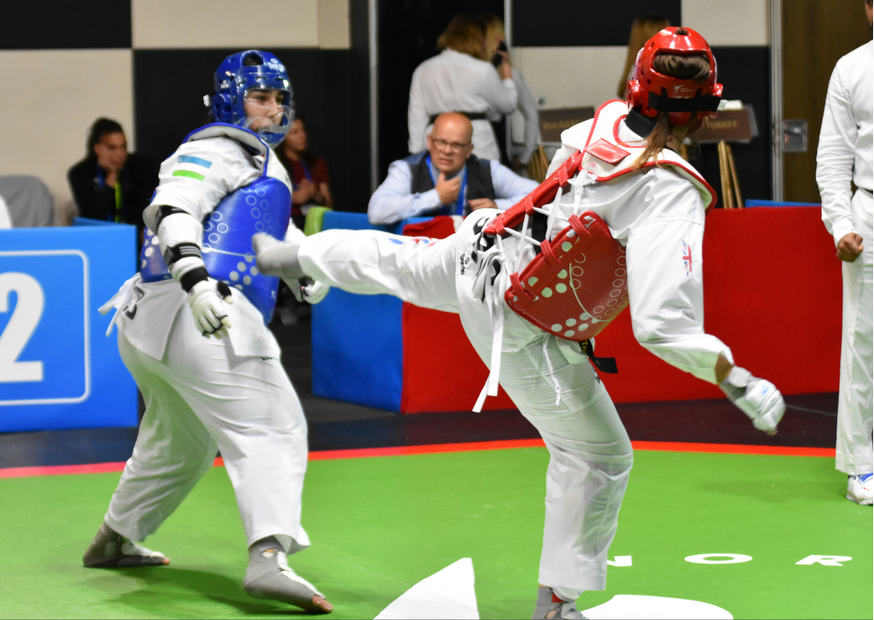 Paralympic grudge matches, stunning upsets, and historic firsts dominated the headlines as Para Taekwondo
dipped its toe in prestige events by hosting its first Grand Prix in Sofia, Bulgaria.
"There are no easy matches anymore"
That was the sentiment shared by coaches, athletes, and media alike as 85 of the world's top Para Taekwondoins gathered in Sofia, Bulgaria for the sport's inaugural Grand Prix event.
With G-6 points on the line – the most of any event this season – Para Taekwondo's best put on a show in a no-frills event held in the Bulgarian capital.
Some veterans cemented their statuses as medal favourites at Paris 2024, while a few newcomers put the world on notice that it won't be easy for anyone to win that coveted Paralympic Games title.
Para Taekwondo's developing depth was on display as favourites fell as early as the quarterfinal round and medal round matchups were both competitive and strategic, with several decided on the final kick.
In all, 19 separate countries from 4 continents managed to medal at the highest-calibre tournament since Tokyo 2020 – a testament to the global appeal of one of the world's fastest-growing Para sports.
In addition to the 19 countries, refugee athlete Zakia Khodadadi, who made international headlines for her frightening escape from Afghanistan to compete at Tokyo 2020, managed to win bronze at her first Grand Prix event.
In the quarterfinal, she faced six-time world champion Vika Marchuk – who had a harrowing escape of her own from Ukraine – in a rematch from the Paralympic Games, where Khodadadi lost after leading after two rounds.
"I had a lot going on in my head [in Tokyo]. I'm unsure what happened. I didn't even know what to do – not block, not kick", she told World Para Taekwondo. "Now I don't have any stress. I'll do better than Tokyo".
In total, 85 athletes from 24 countries, plus one refugee athlete, participated in the invite-only event. Turkey led the medal table with six in 10 events, including Grand Prix winners Ali Can Ozcan, Mahmut Bozteke, and Meryem Cavdar.
"Winning a Grand Prix has always been my dream"
The best-on-best format of the Grand Prix ensured there were plenty of Paralympic Games and world championship grudge matches.
Uzbekistan's reigning Paralympic and world champion Guljonoy Naimova continues to show that she's the class of the +65 kg category by again getting past Great Britain's former world champion Amy Truesdale 15-10 in the latest compelling clash between the two fighters.
Alongside Mexico's Juan Diego Garcia Lopez, they are the only fighters to have won Paralympic Games gold, a World Championship, and a Grand Prix title. Naimova is the only fighter to hold them all at the same time.
"I always dreamed of competing in a Grand Prix because it means you are part of an Olympic sport", Naimova told World Para Taekwondo. "Winning a Grand Prix has always been my dream".
In a rematch of one of Tokyo 2020's best fights, Turkey's Mahmut Bozteke once again edged Mongolia's five-time world champion Bolor-Erdene Ganbat 10-8 in a thrilling semi-final before besting Brazil's reigning Paralympic champion Nathan Torquato in the final.
In a rematch of the world championship final – the most exciting fight of that tournament – Turkey's Ali Can Ozcan was able to flip the script to edge Israel's reigning world champion Asaf Yasur 36-24 in another entertaining -58 kg finale.
In a battle of the last two women to win world championships, Thailand's two-time reigning world champion Khwansuda Phuangkitcha showed she still has a step on the division by edging Mongolia's Enkhtuya Khurelbaatar by golden point to win the premiere -47 kg Grand Prix title.
Brazil's Silvana Cardoso continues to be the class of the -57 kg category, picking up the Grand Prix title with a comfortable 28-10 win over Turkey's Gamze Gurdal. Cardoso hasn't lost since a tense semi-final against Denmark's Paralympic champion Lisa Gjessing in one of Tokyo 2020's most memorable matches.
Other winners include Turkey's reigning world champion Cavdar, who needed a late flurry to get past Egypt's Salma Ali 9-8 in a thrilling -52 semi-final; Garcia Lopez, whose 15-4 win over Azerbaijan's Imamaddin Khalilov was much cleaner than the golden point win he needed at the European championships last month; and the USA's Evan Medell, who topped the world No. 1 – Croatia's Ivan Mikulic – in the latest installment of their long-running rivalry.
For those that are counting, that's silver for Mikulic at the Paralympic Games, World Championships, and now the inaugural Grand Prix, with losses in the final to three separate fighters.
"I felt like I was floating on air"
Not all favourites had such an easy time.
The first to fall was Italy's world championship runner-up Antonino Bossolo, who was stunned by Iran's Saeid Sadeghianpour 15-13 in the -63 kg quarterfinal. In a tournament to remember, Sadeghianpour nearly topped Brazil's Paralympic champion Nathan Torquato in the semi-final, before losing by golden point.
The biggest upset of the tournament was the shocking gold medal by France's Djelika Diallo. The young French fighter stunned Great Britain's European champion Beth Munro 28-26 in a wild -65 kg final that throws the division wide open.
Five different fighters have won -65 kg tournaments in the last six months. Besides Diallo and Munro, these include Denmark's Gjessing; Turkey's reigning world champion Secil Er; and Cameroon's African champion Marie Antoinette Dassi.
"The first people I called were my parents", Diallo told World Para Taekwondo. "I felt like I was floating on air with the sensation of having done something [that is] hard to believe".
There were plenty of upsets in the -80 kg group, which saw two first-time finalists face off in the final. Iran's Alireza Bakht won his first international title with a 19-9 win over Mexico's up-and-coming Luis Najera.
"I still have many things to improve, but today I took a great step in learning", the 21-year-old Mexican told World Para Taekwondo. "I learned about distance, how to perfectly time a kick, and about new competitors and how to face them at future competitions".
Part of the reason for the all-newcomer final was a surprise loss by Great Britain's European champion Joe Lane to Ukraine's fast rising Vladyslav Nechai, who escaped Ukraine and is now training in Denmark with Ukrainian national team coach Andriy Starkov and the rest of Ukraine's Para Taekwondo team.
"When Joe Lane won gold [at the European championships] in Manchester, I said 'I want to fight him'", Nechai told World Para Taekwondo. "I was psychologically ready to fight him. I wanted to beat the champ".
The +65 kg group also saw new fighters emerge as elite fighters in the category. Spain's Dalia Morenocontinues to impress, winning bronze alongside Serbian newcomer Jelena Rasic.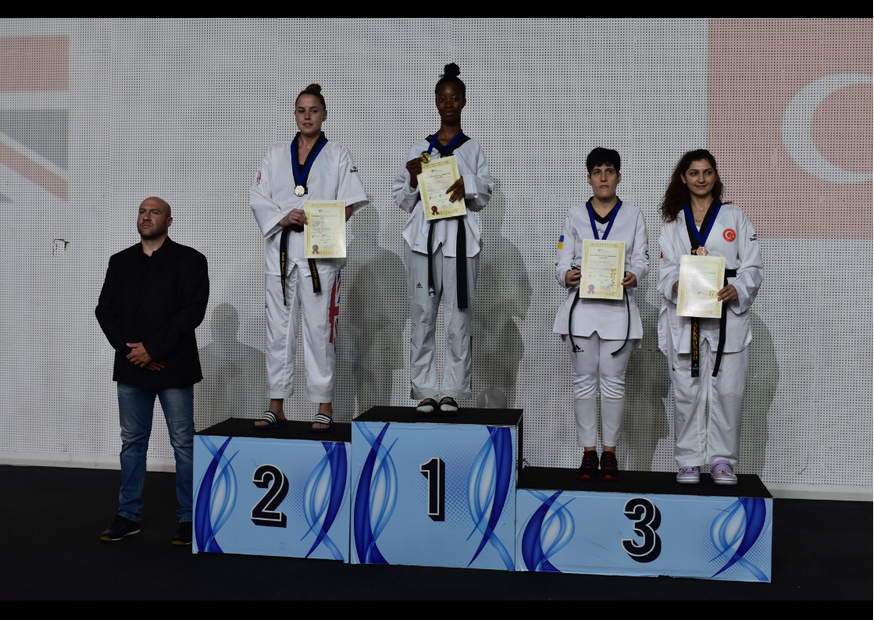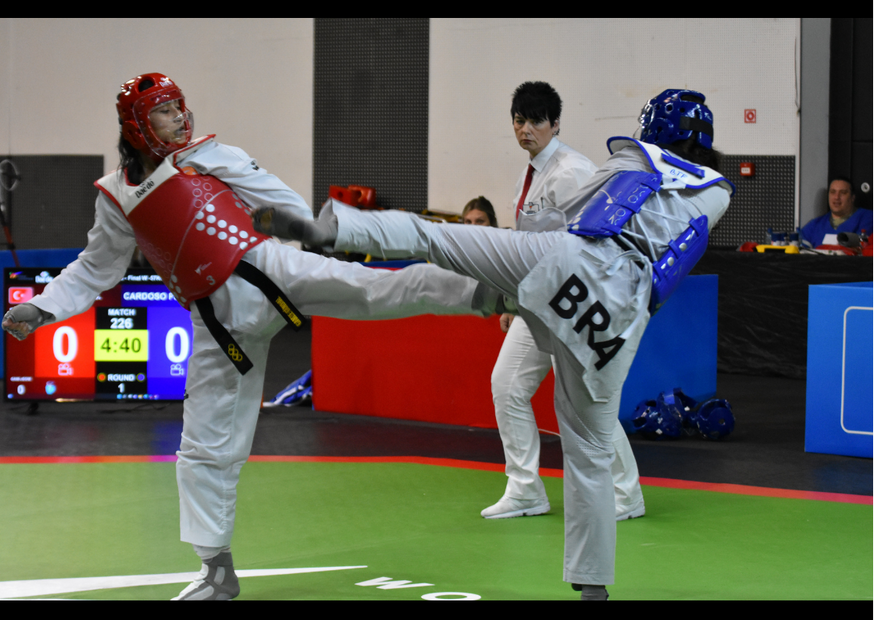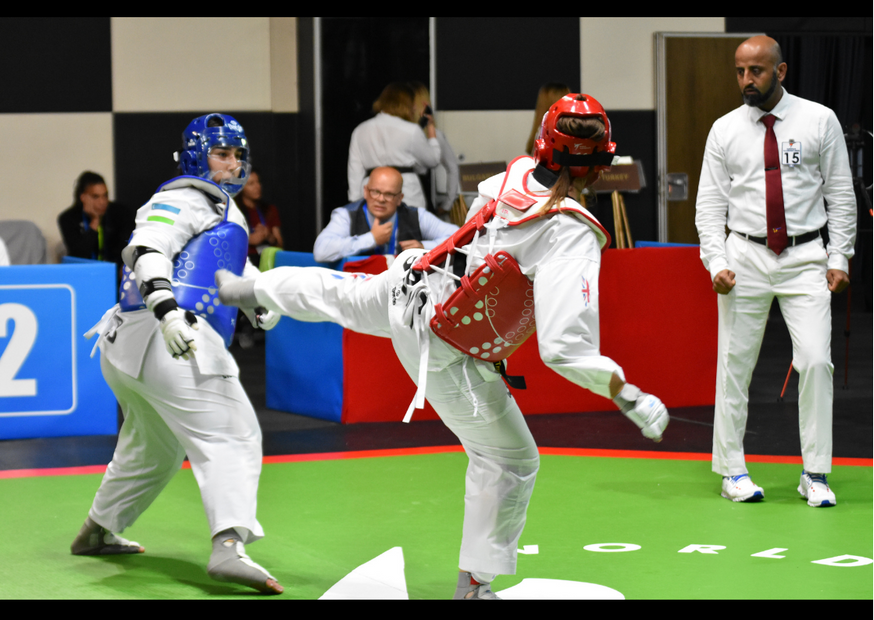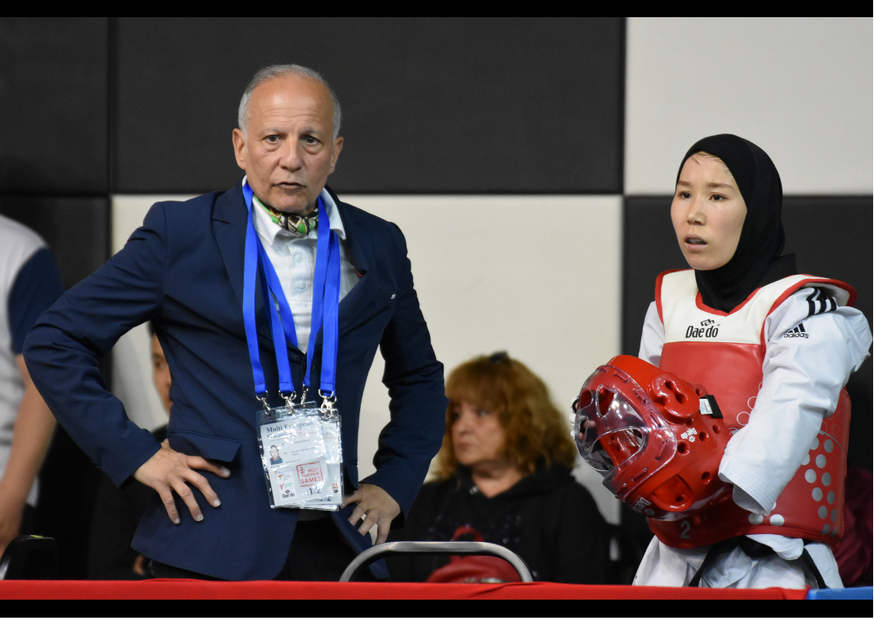 Photo credits: Restrike IVR