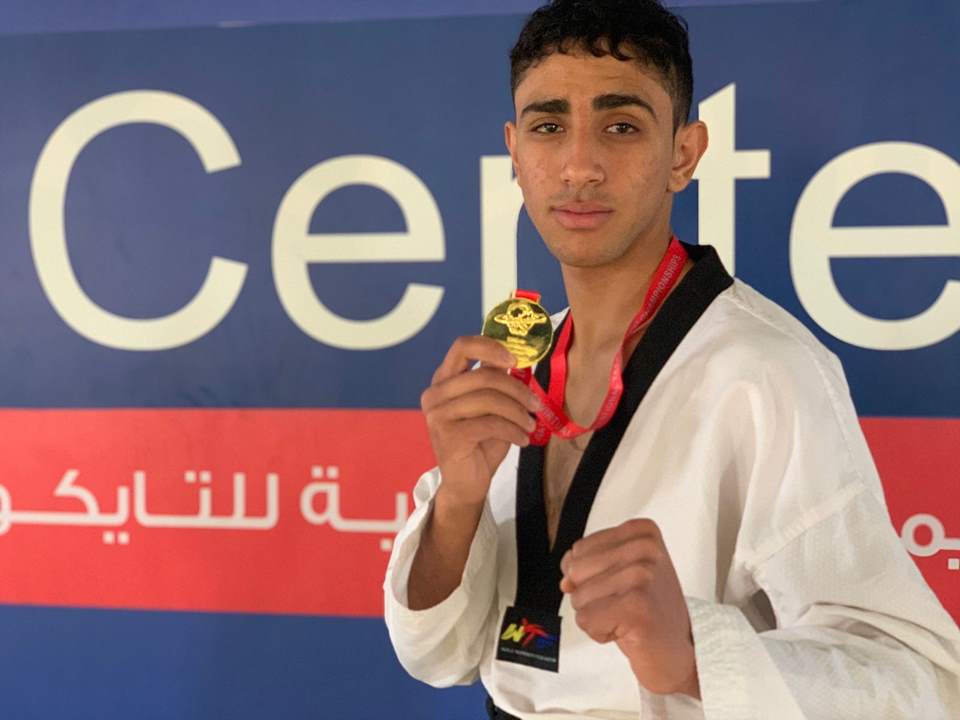 (Apr. 6, 2022) - World Taekwondo and the Taekwondo Humanitarian Foundation (THF) passionately belief that Taekwondo, and sport at large, can play a key role in promoting peace and inspire hope during times of need.
The International Day of Sport for Development and Peace is an important reminder of the critical contribution sport can make to the lives of refugees and forcibly displaced people around the world.
The THF was created by World Taekwondo President Chungwon Choue in response to the growing global refugee crisis in 2015. The crisis sadly shows no sign of abating. The war in Ukraine has seen four million people flee the country and tens of millions more have fled other countries and territories in search of safety.
One such person is Yasser Canire, a Moroccan student who was studying at Zaporizhzhia University in Ukraine but fled the country when Russia invaded. He hoped to meet with members of his family in France but faced a long and daunting journey through Slovakia, Austria and Germany. Finally making it to Paris he was reunited with his uncle but had lost his possessions along his journey.
Living in a new country with very little, Taekwondo provided him with a sense of purpose and belonging as he joined the latest THF project under the "Terrains d'Avenir" programme. The project aims to support young refugees in France through Taekwondo and is co-financed by the Olympic Refuge Foundation and the French Sports Ministry.
"I love Taekwondo. Being able to practise my favourite sport since I arrived in France thanks to Terrains d'Avenir has made me feel so much more comfortable and happy," said Yasser who currently trains in Taekwondo four times a week.
The THF's project within Terrains d'Avenir is the latest of a series of projects the THF has implemented to empower refugees. Since 2016, the THF has been working in refugee camps to provide young people with access to the multitude of benefits of Taekwondo. The THF currently operates in Jordan, Rwanda, Eswatini, Switzerland, France and Turkey, which have 2,500 participants and 12 coaches.
As well as reaching thousands of young people in need at a grassroots level, the THF has also developed high-level athletes with 16 black belts having graduated from THF projects.
One such black belt is, 19 year old Yehya Alghotani who has lived in Azraq camp since 2014 and started training in Taekwondo in 2016. He has participated in many championships including the 2017 Al Hassan Open and 2018 Jordan River Championships where he won gold at both competitions. He is seen as a bright prospect for the future.
Click here to read article related to above video.