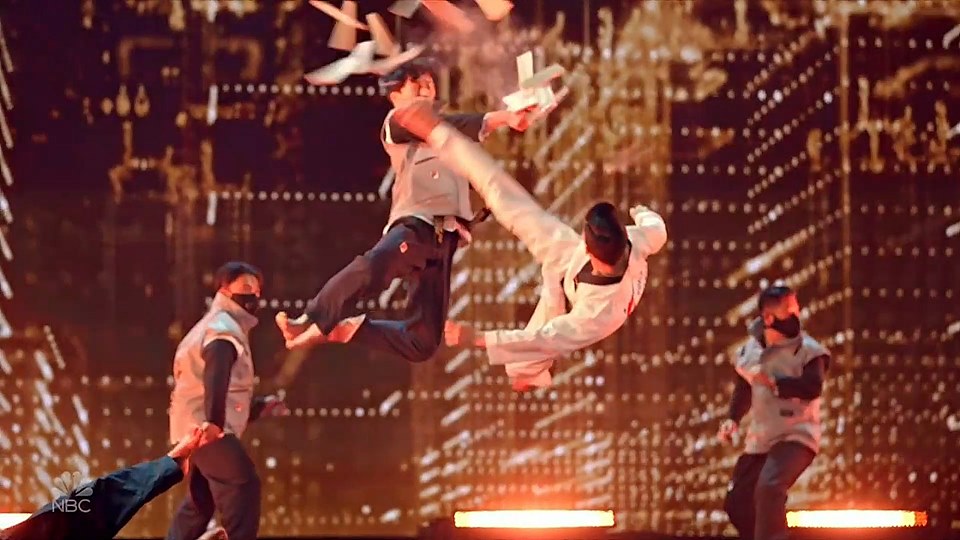 [Captured a picture on NBC #AGT YouTube]
(15 September 2021) - World Taekwondo President Chungwon Choue today praised the World Taekwondo Demonstration Team for reaching the finals of America's Got Talent and showcasing taekwondo to a global audience.
The Demonstration Team performed in the final on 14 September and narrowly missed out on claiming the ultimate prize. They had previously been fast-tracked to the quarterfinals having been awarded the Golden Buzzer in the auditions and were lauded by the judges in the semi-final and final.
The Demonstration Team gave one final jaw-dropping performance during the results show along with fellow competitor Aidan Bryant and special guests Olympic medallists Jordan Chiles and MyKayla Skinner.
Speaking after the results show, World Taekwondo President Choue said:
"Everyone in the World Taekwondo family is immensely proud of the World Taekwondo Demonstration Team. To have reached the final is an incredible achievement. Not only did they showcase the best of our sport to millions of people but they also promoted an important message: that peace is more precious than triumph.
"I am sure their fantastic performances will have inspired many people in America and around the world to practice Taekwondo."
The World Taekwondo Demonstration Team strives to promote a more peaceful world through the sport. They hope their performances will inspire young people who live in places that are torn with war and natural disaster.