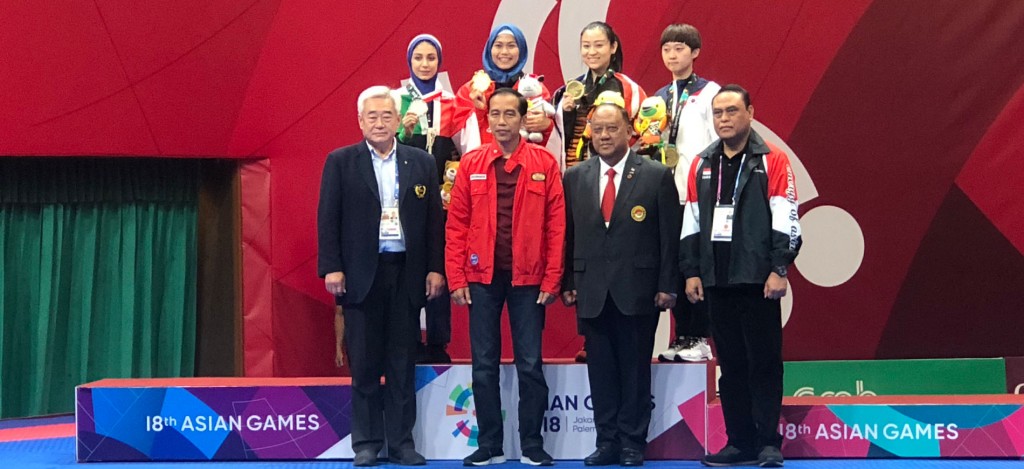 JAKARTA, Indonesia (Aug 19, 2018) - Indonesian President Joko Widodo joined World Taekwondo President Chungwon Choue and Korean Prime Minister Nakyeon Lee at the JCC Plenary Hall in Jakarta on 19 August to watch the taekwondo poomsae competiton at the Asian Games.
President Widodo's surprise appearance was very well received by local spectators who cheered and took photographs.
The excellent atmosphere may have been a contributing factor in Rosmaniar Defia, from Indonesia, winning gold in the women's individual poomsae, much to the delight of the home crowd. It was the first taekwondo medal and first gold medal for the home nation at this Games.
President Widodo presented the medal to Defia at the awarding ceremony.
During the President's visit to the venue, he spoke with President Choue and Prime Minister Lee about the beauty of taekwondo.
This year's Asian Games is the first that poomsae has been contested as a medal event.
Kyorugi will be held from 20- 23 August.