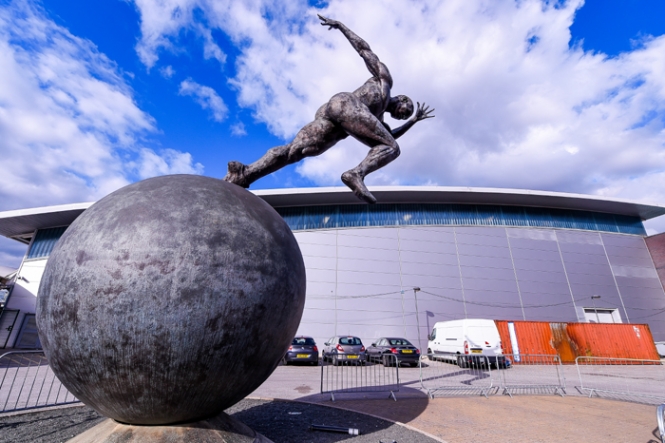 MANCHESTER, UK (October 15, 2015) -- The British city of Manchester is waiting for the kick-off of the 2015 World Taekwondo Grand Prix Series 3.
The Manchester Grand Prix Series 3, which will open on October 16 for a three-day run, will take place at the Manchester Regional Arena.
The Grade 4-event has attracted a total of 227 top athletes from 56 countries, along with 50 international referees.
Among the participating athletes are five male Olympic gold medalists and four female Olympic gold medal winners.
The five male Olympic gold medalists are Steven Lopez of the United States, Cha Dong-min of Korea, Joel Gonzalez Bonilla of Spain, Servet Tazegul of Tukey, and Carlo Molfetta of Italy. The four female Olympic gold medal winners are Wu Jingyu of China, Maria Espinoza of Mexico, Jade Jones of Great Britain and Milica Mandic of Serbia.
The Grand Prix Series 3 features four male and four female Olympic weight categories: the -49kg, -57kg, -67kg and +67kg in the female division; the -58kg, -68kg, -80kg and +80kg in the male category.
A KP&P protector and scoring system (PSS) and an instant video reply will be used at the event.
The gold medal winners in each division will receive a prize money of $5,000, while the silver medalists $3,000 and the bronze medal winners $1,000 each.
For the event, the top 31 athletes per Olympic weight category were invited based on their WTF Olympic ranking as of September 1, 2015, while one athlete from the host country of Great Britain per Olympic weight division was additionally invited.
A head of team meeting and the drawing of lots session were held on October 14 at the Manchester Central Convention Center.
Given the importance of the Grand Prix Series 3, all semifinal and final matches will broadcast live by the BBC.
The opening day of the event, on October 16, will feature three weight categories: female -67kg, male -68kg and male +80kg.