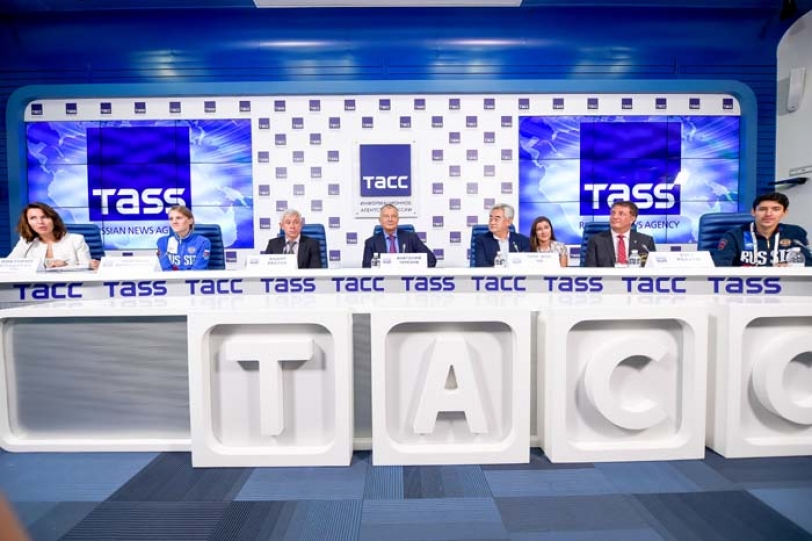 MOSCOW, RUSSIA (August 13, 2015) – One lucky spectator at the upcoming 2015 World Taekwondo Grand Prix Series 1 could walk away from the stadium richer - by a cool 1 million rubles.
The startling offer was made public at a press conference held at the Itar-Tass news agency by Anatoly Terekhov, president of the Russian Taekwondo Union.
"I have an exciting story to tell you," said Terekhov. "There is 1 million rubles for the spectator who guesses the eight athletes who win gold medals."
He added, "If nobody guesses right, the closest answer will get a complimentary prize of 100,000 rubles."
Eight Olympic weight categories – four male, four female - are being contended in the three-day competition, which takes place from August 14-16. A total of 245 athletes from 52 countries are in contention.
Spectators will make their predictions on forms available at the event venue, the Dinamo Krylatskoye Gymnasium in northwest Moscow, and will then receive a coupon. The winner will be announced at the close of the competition n August 16.
Even World Taekwondo Federation President ChungwonChoue, who has called for increased spectator engagement, seemed taken back at the offer of 1 million rubles – approximately US$15,500.
"Anatoly is the president of the RTU and whenever he organizes a wonderful competition in Russia, he always surprises me," Choue said. "Last time, he had cheerleading girls in the middle of the competition at the World Para-Taekwondo Championships."
And there is another surprise is store at the Grand Prix. At the award ceremonies, medals will be handed out by a "taekwondo robot."
Choue praised Terekhov for both raising the standard of taekwondo in Russia, and for hosting a series of tourneys, including last year's World Para-Taekwondo Championships and this year's World Championships.
Reflecting on the successful organization of these events by Terekhov's RTU, WTF Secretary General HossRafaty added, "Russia is like a second home for the WTF."
The Moscow event kicks off the WTF's 2015 World Taekwondo Grand Prix series. Subsequent events take place in Samsun, Turkey in September and in Manchester, U.K. in October. The series final will be held in Mexico City, Mexico, in December.
The Grand Prix competitions this year are expected to be particularly fiercely fought, given that the series offers key qualification points in advance of next year's Summer Olympics in Rio de Janeiro.