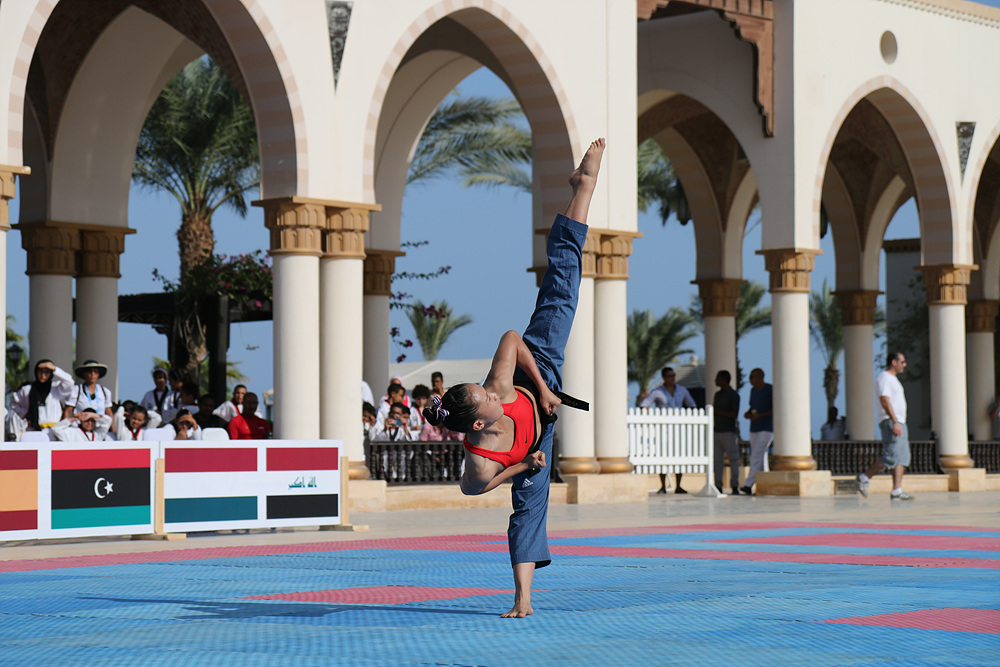 SAHL HASHEESH, Egypt (October 11, 2019) – Third edition of World Taekwondo Beach Championships were successfully launched in Sahl Hasheesh, Egypt.
Spain and Thailand took opening gold medals on the first day of 2019 World Taekwondo Beach Championships.
Barreiro of Spain secured the first gold medal, winning the Freestyle Poomsae Individual Male Over 17 Finals. Barreiro's average score of 6.566 was enough to come out on top, over T. Bompenth and C. Khopana, both of Thailand, who finished in second and third respectively.
In the women's Individual Freestyle Poomsae Over 17 Finals, K.Chomchue (THA) won gold and M. Popova (RUS) claimed second place with silver.
Thailand made it a one-two success in the Freestyle Poomsae Pair Under 17 competition as duo S. Wetchakor and N. Pitinanon took gold, while W. Sianglio and K. Jareonyin finished with silver. Third place was awarded to the Egyptian team of A. Hussein M and F. Mohamed E.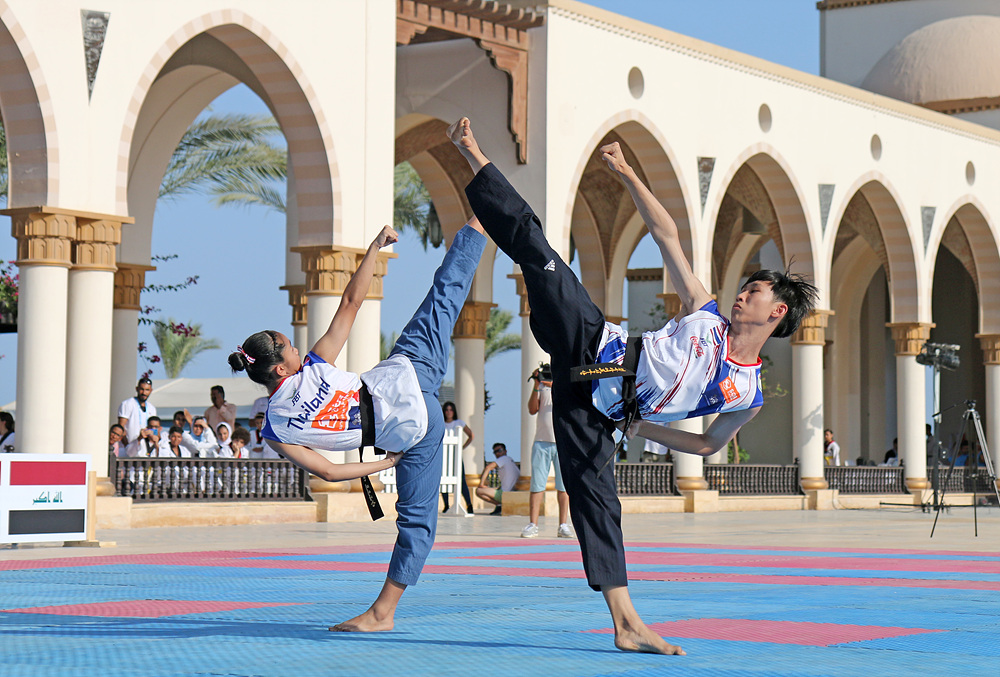 Following the competitions, the opening ceremony began with a flag parade and an incredible WT Demo team's performance that enthralled fans, as athletes embraced the serenity of the Red Sea in the beautiful bay.
World Taekwondo President, Dr. Chungwon Choue, officially opened the Championships with a speech.
"This is the first time that we have hosted the World Taekwondo Beach Championships in Egypt and the African continent," President Choue said. "I believe that this is an important milestone for the expansion of Taekwondo in this region."
"I would like to thank the athletes and officials who have travelled here to showcase their abilities. I also wish to thank vice president of World Taekwondo and president of World Taekwondo Africa General Ahmed Mohamed Fouly, for his devotion to Taekwondo and to the success of these championships."
World Taekwondo Vice President General Ahmed Fouly added:
"It is our great pleasure to celebrate the Beach Championships here in Sahl Hasheesh. I wish you a lovely time while you are here, and good luck to all the athletes, coaches and referees."
Following the opening remarks, President Choue awarded General Fouly with a plaque of appreciation for his great efforts in developing taekwondo in Africa.
In attendance were members of the World Taekwondo Council, Mr. Issaka Ide and Mr. Inseon Kim. Also, president of the Egyptian Taekwondo Federation, Mr. Amr Selim, and Deputy Minister of Sports in Egypt, Mr. Mohamed Elkordy, attended the opening ceremony for this highly anticipated three-day event.
World Taekwondo is committed to finding new ways to innovate the sport so that fans all around the world are able to experience the stunning power and beauty of taekwondo.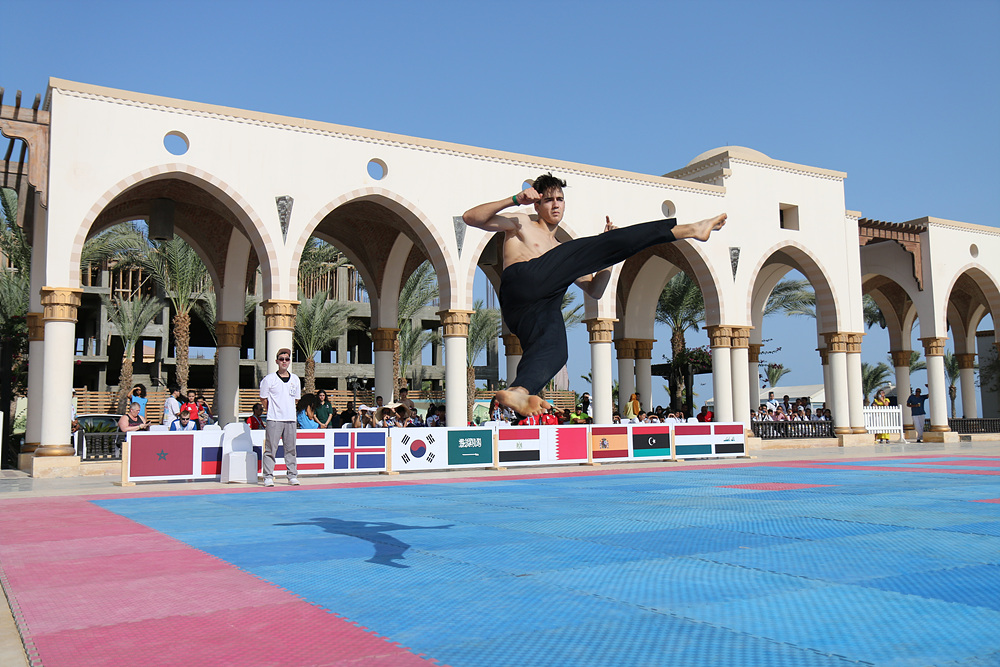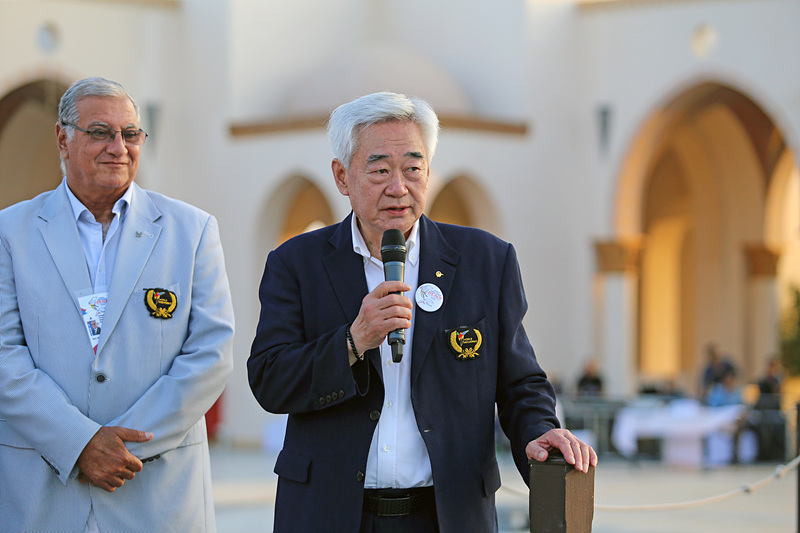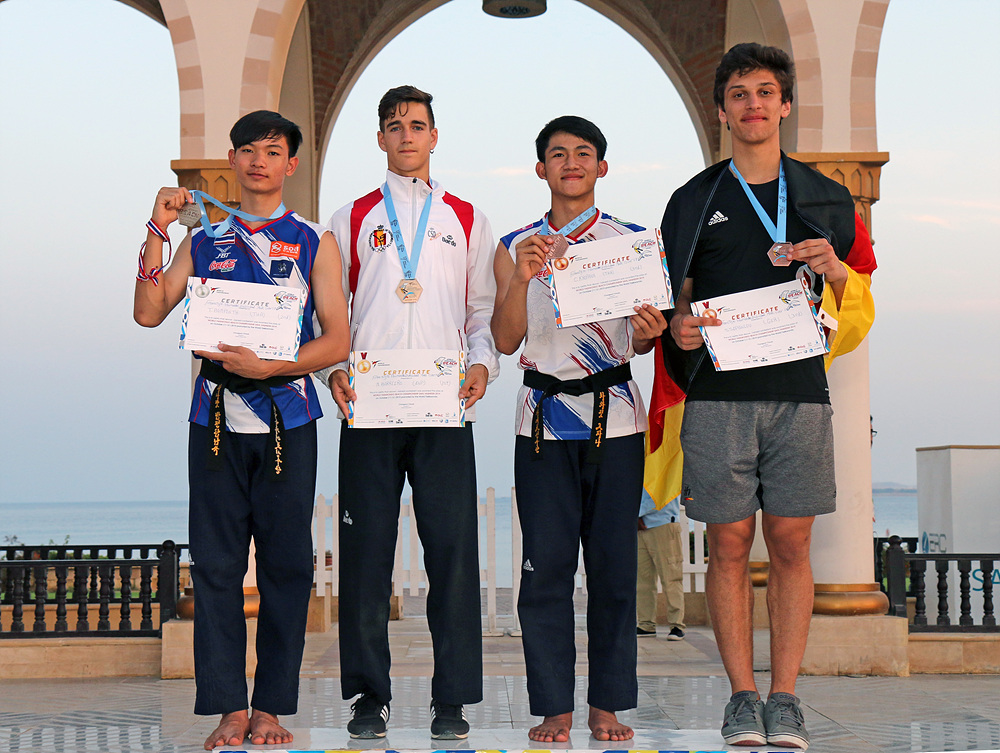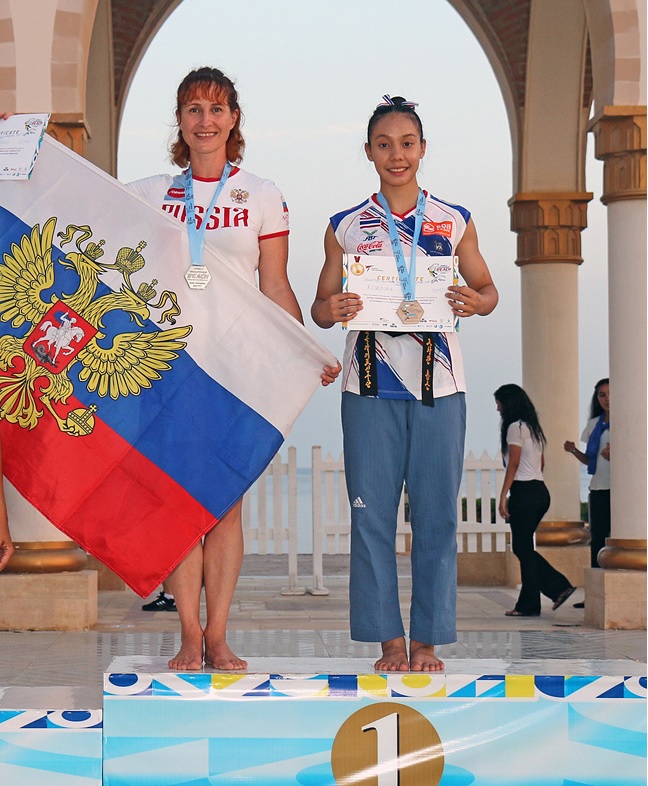 You can find more photos by clicking HERE!