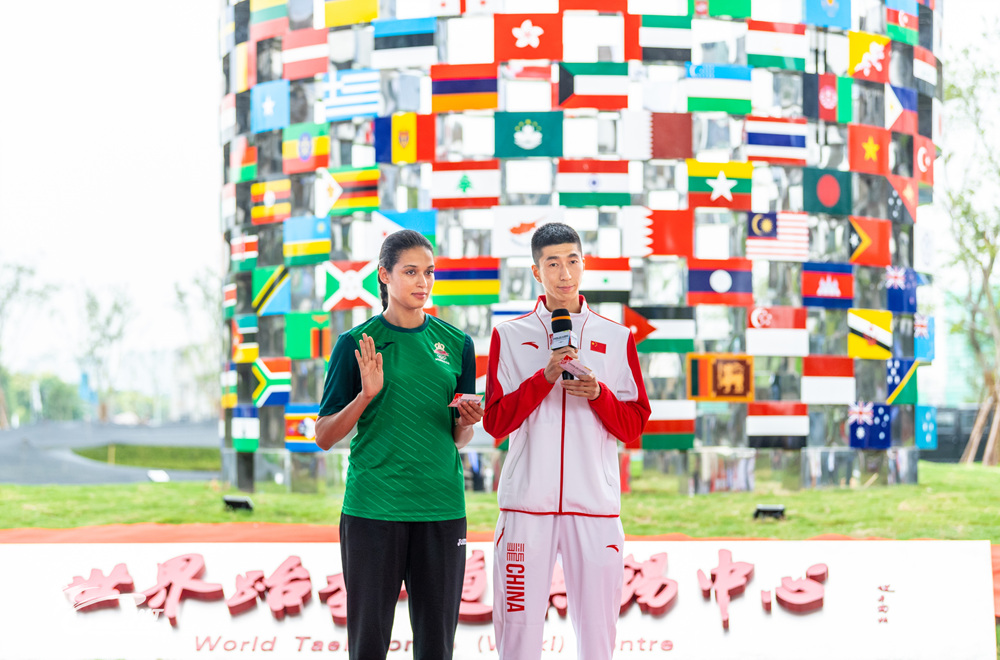 WUXI, China (July 26, 2018) - The World Taekwondo World Cup Team Championships opened in spectacular fashion today with an Opening Ceremony which combined sport, music and local culture.
The Opening Ceremony took place in the new state-of-the-art World Taekwondo Wuxi Centre.
World Taekwondo President Chungwon Choue opened proceedings by expressing his gratitude for the warm welcome the taekwondo family had received in Wuxi and his certainty that the Championships would be a fantastic event.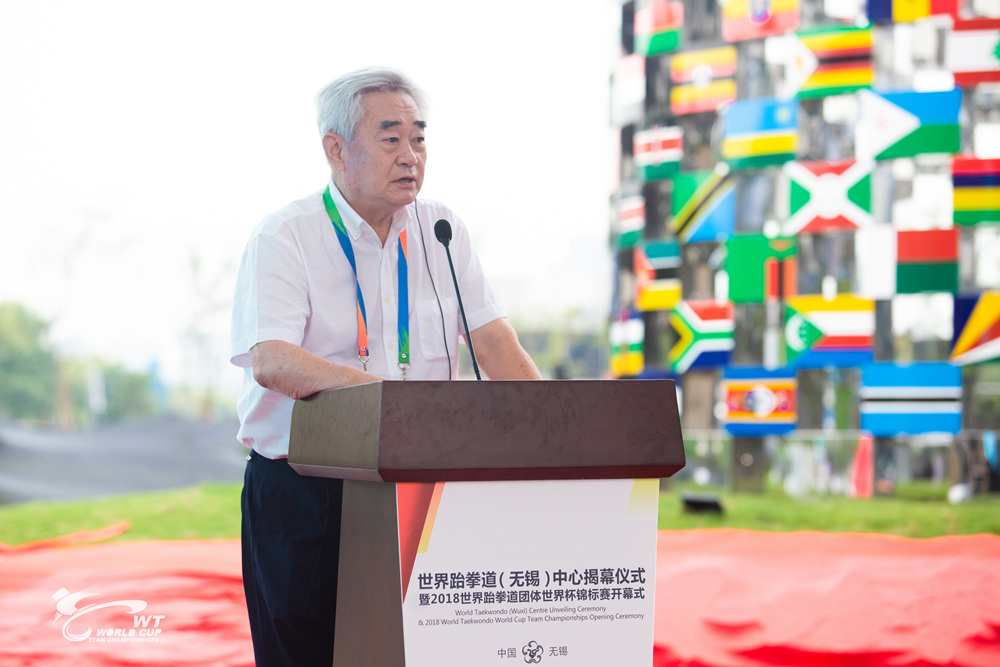 Speaking after the Ceremony, President Choue said:
"We are very excited to bring the World Taekwondo World Cup Team Championships to the beautiful city of Wuxi. Wuxi did a fantastic job in organising the first ever World Taekwondo Grand Slam Champions Series last December and I have no doubt that the World Cup Team Championships will also be a huge success.
"China has a great love for taekwondo which is growing by the day. These Championships will help grow the sport even more in the country and inspire more people to get involved in taekwondo. Team taekwondo is relatively new but it is growing rapidly in popularity all around the world due to its high-scoring, high-action nature. I am very much looking forward to witnessing our taekwondo stars come together as a team as they attempt to bring home taekwondo glory to their respective nations."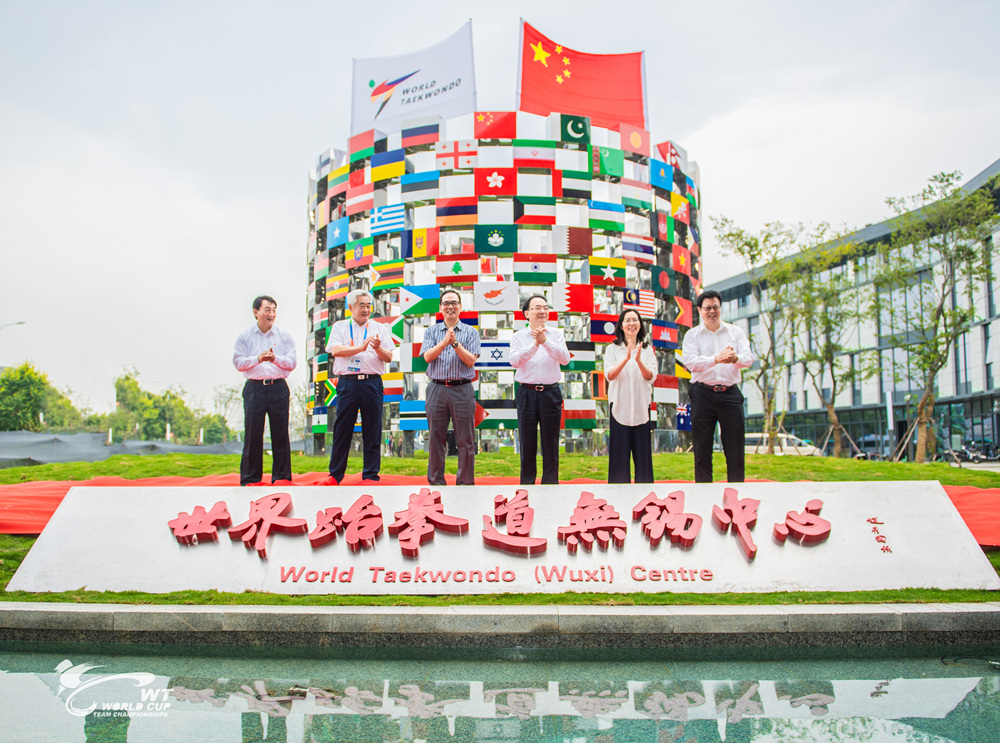 Vice Mayor of Wuxi City Ms. Liu Xia and President of Chinese Taekwondo Association Mr. Guan Jianmin also addressed the thousands of spectators in the audience during the Ceremony.
Following the speeches, a sculpture with 209 flags, to represent each of the World Taekwondo Member National Associations, was unveiled and the WT Wuxi Centre was officially opened. Also, all participating teams entered before an athlete representative and referee representative took the taekwondo oath.
The competition will get underway tomorrow and feature the nine male teams, six female teams, and seven mixed gender teams. The Championships will conclude on 29 July.