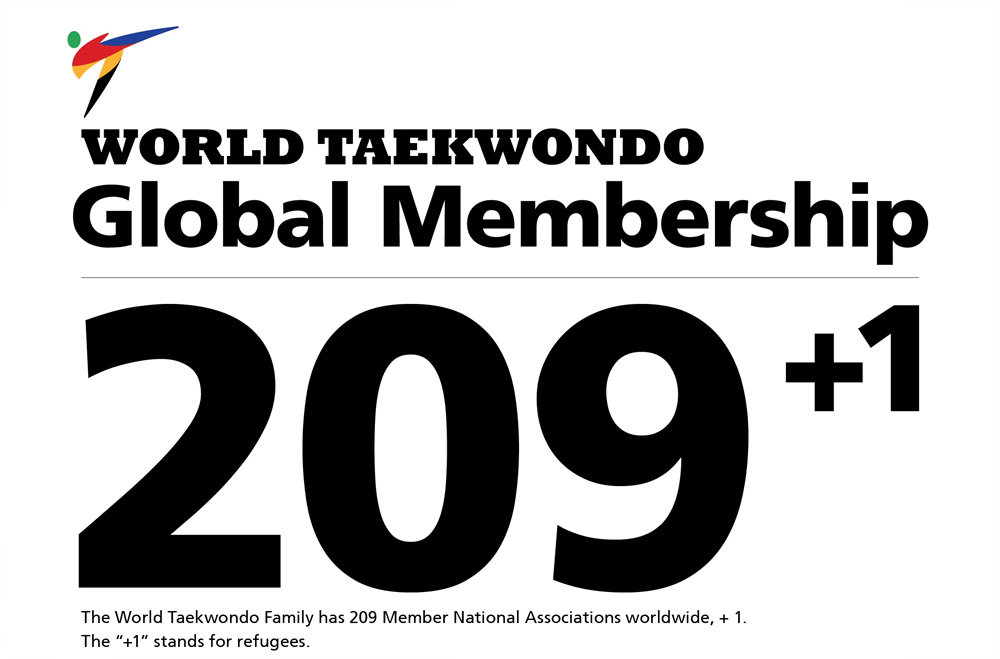 (Dec. 12, 2017) - World Taekwondo today confirmed Guinea-Bissau Taekwondo Federation as its 209th Member National Association (MNA), as it continues to develop and grow taekwondo around the world.
Guinea-Bissau is situated in West Africa and its entry into the global taekwondo family reflects the ongoing growth of the sport in the continent. Africa hosted the Grand Prix Series 2 in Morocco in September this year and the Grand Prix Final and World Taekwondo Team Championship in Cote d'Ivoire earlier this month. As a sport which does not require any equipment, taekwondo is universally accessible to people of all ages and genders and can be easily practised in developing countries with limited sports infrastructure.
Speaking after the announcement, World Taekwondo President Chungwon Choue said:
"We are delighted to welcome Guinea-Bissau into our taekwondo family. Taekwondo can be practiced by anyone, anywhere in the world, from the world's largest countries to the world's smallest. At World Taekwondo we are working hard to fulfill our vision of taekwondo for all, by ensuring that everyone has the opportunity to engage in the sport.
"We are seeing dramatic growth in Africa and the MNA in Guinea-Bissau will ensure more people in the country get involved in the sport. Taekwondo like few other sports offers people opportunities to not only live healthier lifestyles but also teaches them values and disciplines which go well beyond sport."